This is the full text of a newly released statement on antisemitism from Momentum's national coordinating group.
Momentum's National Coordinating Group (NCG) acknowledges the anger, upset and despair within the British Jewish community at the numerous cases of antisemitism in the Labour Party and the Party's failure to date to deal with them in a sufficiently decisive, swift and transparent manner.
We also note Jeremy Corbyn's personal pledge to be a militant opponent of antisemitism and a permanent ally of the Jewish Community – and his apology for the pain caused both to Jewish members of the Labour Party and to the wider Jewish community by what he describes as the "socialism of fools", as well as newer forms of antisemitism which "have been woven into criticism of Israeli governments".
Momentum's NCG believes that accusations of antisemitism should not and cannot be dismissed simply as right wing smears nor as the result of conspiracies. Current examples of antisemitism within the Labour Party are not only a problem of a few, extreme 'bad apples' but also of unconscious bias which manifests itself in varied, nuanced and subtle ways and is more widespread in the Labour Party than many of us had understood even a few months ago.
It is possible to accept that antisemitism is a problem in parts of the left and needs to be loudly denounced whilst also accepting that some of Jeremy Corbyn's political opponents are opportunistically using this issue as a way to undermine his leadership. However, the actions of others do not reduce our responsibility to challenge antisemitism whenever and wherever it occurs.
Discussions over recent days have reinforced the need for a programme of political education across the movement – both unconscious bias training specifically targeted at antisemitism and a broader programme of political education which moves people away from conspiratorial thinking and towards a systematic understanding of how society and capitalism works.
Momentum has therefore resolved to explore partnerships with external organisations to deliver awareness trainings open to all Labour members; to renew our focus on a broad programme of political education; and to support any Labour Party initiatives in relation to antisemitism.
Furthermore, Momentum will review its constitution and complaints procedures in order to ensure that they are fit for purpose as a clear statement of Momentum's values and practical commitment to stamping out antisemitism and all forms of discrimination. We will also provide further guidance and support for our local groups to help them in implementing these aspects of our constitution and upholding our values.
More from LabourList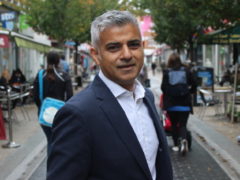 Comment
Below is the speech delivered by Sadiq Khan at the state of London debate. Thank you, James. It's…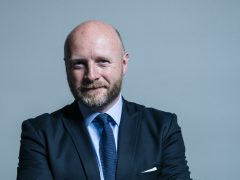 Comment
It is now time to bring Labour's security message into focus. As Keir Starmer signalled at the weekend,…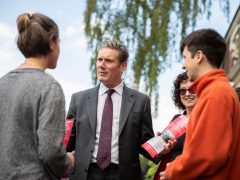 News
Keir Starmer has said Labour has "put to one side" the 2019 general election manifesto and declared that…