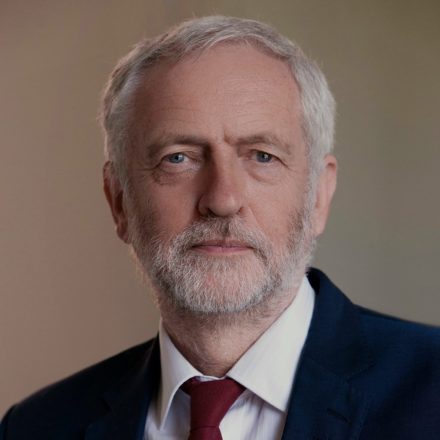 Today Jeremy Corbyn has written to Prime Minister Theresa May about the air strikes carried out in Syria by the UK, US and France early this morning.
In his letter, the Labour leader calls into the legality of the bombing raids, describing the action as "legally questionable". He requests that the legal advice of the Attorney General is published in full.
This is the full text of Corbyn's letter.
Dear Prime Minister,
I want to thank you for speaking to me last night regarding the bombing raids in Syria overnight, and for the security briefing you shared.
I am very glad that all British military personnel have returned home safely, and hope too that there have been no civilian casualties in Syria.
As I said I believe that Parliament should have been consulted and voted on the matter. The UK Prime Minister is accountable to Parliament, not to the whims of a US President.
I believe the action was legally questionable, and this morning the UN Secretary General has said as much, reiterating that all countries must act in line with the UN Charter. You assured me that the Attorney General had given clear legal advice approving the action. I would therefore be grateful if you would publish this advice in full today.
Given that neither the UN nor the OPCW has yet investigated, it is clear that diplomatic and non-military means have not been fully exhausted.
It is now vitally important that the OPCW inspectors, who are due to arrive in Douma today, are allowed to do their work and publish their report into their findings – and report to the United Nations Security Council.
I would therefore welcome your assurance that there will be no further bombing raids while OPCW inspectors are on the ground. They must be allowed to complete their inspections without hindrance.
Acting through the United Nations, I believe Britain should now take a diplomatic lead to negotiate a pause in this abhorrent conflict in which hundreds of thousands of Syrians have already been killed and millions displaced. The refugee crisis places a responsibility on all countries and I the government will now increase its commitment to take additional refugees. Hundreds of unaccompanied children remain in Europe and the UK must do more through the Dubs amendment.
This means engaging with all parties that are involved in the conflict – including Iran, Israel, Russia, Saudi Arabia, Turkey and the US – to ensure there is an immediate ceasefire. We have the grotesque spectacle of a wider geopolitical proxy battle being waged with the Syrian people used as pawns by all sides.
I would welcome your assurance that Britain will embark on renewed diplomatic efforts to end this conflict. Our only priority must be the safety and security of the Syrian people – which is best served by de-escalating this conflict, so that aid can get in.
Yours sincerely,
Jeremy Corbyn MP
Leader of the Opposition
More from LabourList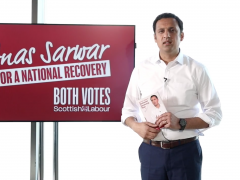 News
Scottish Labour leader Anas Sarwar has warned the 'Progressive Britain' conference today that his party's performance on May…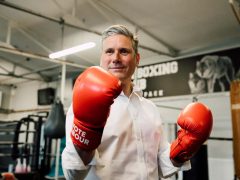 News
Keir Starmer has declared that Labour must "change our party to change Britain" and made the case that…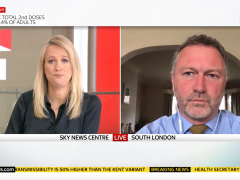 Video
Sophy Ridge on Sunday Shadow Communities and Local Government Secretary Steve Reed backed the easing of Covid restrictions…