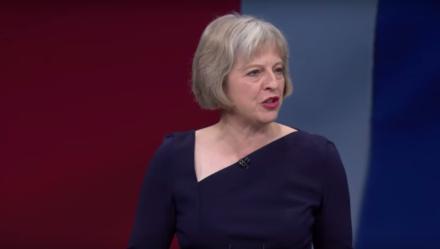 Theresa May's hostile environment is in the spotlight due to the terrible treatment of the Windrush generation. The focus is welcome, if overdue. The negative and shameful effect of government immigration policy hits even more British citizens and other people with rights to be in the UK, and requires greater scrutiny.
In less than three years in parliament I have seen:
A working father, renting privately and claiming no benefits. His wife also had no right to work, but they had two British children already and he was ordered to stop working whilst the mother was pregnant with their third child. The family quickly became destitute, were evicted and became reliant on church help for accommodation and food. I secured temporary accommodation from Southwark Council for the family and their children, but it took more than two years before the Home Office admitted their mistake and rectified the father's status.
A man in his 70s who had worked in the UK for decades asked to leave. He had not lived anywhere else since childhood, and his children and grandchildren were UK citizens also living here.
A family returning from a holiday in Thailand whose mum was refused permission to board the plane. She was born in Thailand but had been married ten years in the UK to a British husband and had several British children. The whole family disembarked to settle the problem. I had to intervene and it took three days of wrangling before the family returned home. The father had to provide proof of income to show she would not be claiming benefits in the UK.
British-born children facing extortionate costs to acquire citizenship in order to access university. Some people born in London, who have never lived elsewhere and who have been through British primary, secondary and college education here are asked to pay the Home Office an extra £1,012 to prove citizenship before being able to attend university. This creation of a second class citizenry is hugely damaging and ministers freely admit the administration costs are around £300, meaning the government is profiteering from this hostility towards young British people.
A French citizen who has lived and worked in the UK for decades but asked to prove his marriage to a non-EU citizen was 'genuine'. They have a two-and-a-half-year-old daughter who also holds French citizenship, but the mother is still not able to enter the UK.
Last week, a young British man also came to surgery worried about hostile policies affecting his German wife. He is concerned that, as she has not been in the UK for five years, she will be worse affected by Brexit than those here longer who are not married to UK citizens. He believes his citizenship is undermined as a result.
It should be remembered that May's Home Office policies require people to earn more than £18,000 to qualify for a visa for a potential spouse. This is a government putting open hostility before love. A government that says those with the highest income can love and marry anyone, from anywhere, but that disadvantaged UK citizens with lower earnings cannot even love who they choose under horrendous policies pursued since 2010.
Neil Coyle is MP for Bermondsey and Old Southwark.
More from LabourList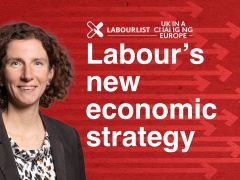 Video
Anneliese Dodds set out Labour's economic strategy at a LabourList and UK in a Changing Europe event this…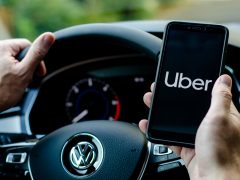 News
Andy McDonald has called on the government to legislate after a Supreme Court ruling found against the "bogus…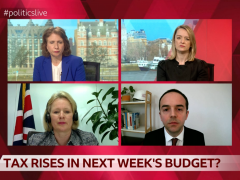 Video
Shadow Treasury minister James Murray has suggested that the Labour Party would not support any tax increases in…