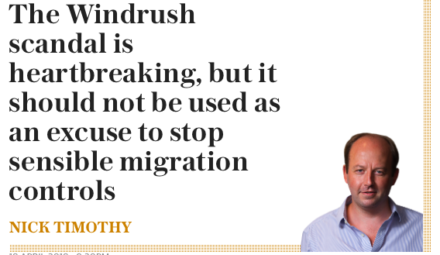 Today Nick Timothy defended Theresa May's "hostile environment" immigration strategy amidst the Windrush crisis that has seen British citizens threatened with deportation.
In his latest column for the Telegraph, the man often held chiefly responsible for the Tories' disastrous 2017 manifesto argues that the Windrush scandal should not lead to a change of direction in wider immigration policy.
Timothy served as Theresa May's joint chief of staff until his resignation in the wake of last year's general election.
The political adviser says Tory ministers are right to make it more difficult for illegal immigrants to rent, gain employment and benefits. He does admit, however, that "things must not go too far".
Timothy goes on to reveal that although Theresa May has been criticised for the notorious "go home" immigration vans sent to six London boroughs in 2013,  the plan was in fact approved "while she was on holiday".
In my column today I also reveal the truth about the notorious "go home or face arrest vans": TM was opposed to them and they were approved while she was on holiday in 2013. pic.twitter.com/E9RYGldCcB

— Nick Timothy (@NickJTimothy) April 19, 2018
The tweet posted by Nick Timothy, promoting his column and highlighting his 'scoop', offers a fantastic example of Twitter's unofficial law, The Ratio, with 750 replies and 71 retweets.
Here is LabourList's pick of the best responses:
all of my personal and professional failings? Nothing to do with me mate i was in magaluf with the girls https://t.co/04zgpzZ92z

— Niamh McIntyre (@niamh_mcintyre) April 19, 2018
Whitehall literally takes *years* to sign off ad campaigns (Those Who Can, Teach for instance took c18 months). Yet somehow the Home Office hired a van, a poster company all while May was hiking somewhere. Impressive.

— Stephen Bush (@stephenkb) April 19, 2018
19 questions for Nick Timothy about his defence of his former boss, Theresa May. My latest https://t.co/8L2hrEITQr pic.twitter.com/3DLWdy2suw

— Jonn Elledge (@JonnElledge) April 19, 2018
Nick Timothy not even being anywhere near Downing Street anymore but still landing Theresa May in it is extremely my jam

— Marie Le Conte (@youngvulgarian) April 19, 2018
Defending Theresa May by arguing that she'd lost control of her own department when she was Home Secretary is a surprising tactic. https://t.co/K49OrJIsSg

— James Chalmers (@ProfChalmers) April 19, 2018
Waiting for Nick Timothy to claim Theresa May wasn't responsible for the decision to call the snap general election because it was made while she was on holiday in Wales.

— Benjamin Kentish (@BenKentish) April 19, 2018
"We've ordered racist 'go home' vans by mistake" pic.twitter.com/6QogofEGGe

— Steve Peers (@StevePeers) April 19, 2018
Nick how can something happen when the Home Secretary is opposed to the specific thing that the Home Office is doing? Where is the evidence of this? If TM was opposed to go home vans when she was Home Secretary how and why did they happen? She was in charge of the department! https://t.co/hQFc8UKwA1

— David Lammy (@DavidLammy) April 19, 2018
The Go Home van had a number to text – and the Home Office received 1,561 messages.
Unfortunately, 1,034 were hoaxes which took 17 hours of staff time to deal with.

— Jessica Elgot (@jessicaelgot) April 19, 2018
Following Nick Timothy's column about Theresa May and the "go home" vans, I just want to make it clear that all the bad articles I've ever written, I was opposed to them, and they happened when I was on holiday anyway.

— Martin Belam (@MartinBelam) April 19, 2018
More from LabourList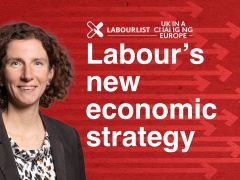 Video
Anneliese Dodds set out Labour's economic strategy at a LabourList and UK in a Changing Europe event this…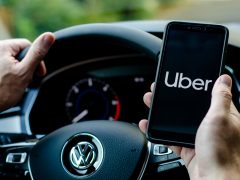 News
Andy McDonald has called on the government to legislate after a Supreme Court ruling found against the "bogus…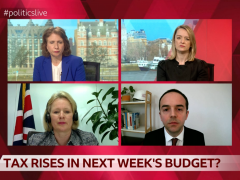 Video
Shadow Treasury minister James Murray has suggested that the Labour Party would not support any tax increases in…