The gender pay gap data in the private, public and third sector made for shocking reading, and politicians of all colours condemned it.
The actual pay gap will be worse because many employers sub-contract much of their work out, which is not included in the data. In many organisations, the lowest paid workers are the office cleaners, almost invariably employed by a sub-contractor, and they are overwhelmingly female. At the other end of the scale are well remunerated self-employed consultants and advisors, more likely to be male. If an employer was forced to include both of these in their pay gap statistics, then almost invariably the gender pay gap disparity would be greater.
The Equal Pay Act has been in force since 1970. It states that women must be paid the same as men for like work, work rated as equivalent in a job evaluation study and word found to be of equal value in terms of effort, skills and decision-making. This is different from the gender pay gap, which looks only at overall earnings, and not whether the holders of jobs that are or should be ranked the same are paid the same amounts. For example, if a hospital employs only male doctors and only female nurses, there would be a big gender pay gap, but only because doctors are paid more than nurses, and no breach of the Equal Pay Act will have occurred.
There is a relationship between equal pay and the gender pay gap: if women do not have equal pay, there will be a gender pay gap. The reverse is not necessarily the case, but may be caused by a lack of flexible or part-time working.
There are many ways to challenge the gender pay disparity, and hopefully the annual reporting of the gender pay gap will shame employers into introducing measures aimed at reducing it. This can include allowing flexible working and part-time working at higher levels and carrying out internal job evaluation exercises.
But ultimately sometimes women will need to challenge unequal pay and other workplace practices that contribute to the pay gap. Attempts to do so in the workplace, possibly supported by a trade union, are important, but to be effective this need to be backed up by a realistic threat of legal action.
Legal complaints about unequal pay or an employer's refusal to consider and allow part-time and flexible working have always been determined by employment tribunals ("ETs"). In 2013, the Tory-Lib Dem coalition introduced fees for those bringing claims before ETs, which were set up to provide and informal and cheap way of resolving disputes with the aim of reducing strikes. They had operated without any fees for some 40 years.
The fees charged were very high: a one day unfair dismissal claim, or any discrimination claim, cost £1,200 if it went to a tribunal hearing. The high fee levels for discrimination claims was obviously going to impact particularly harshly on those from already disadvantaged groups.
Unsurprisingly, this had an immediate and devastating impact on the number of claims brought. Unlike most areas of law, employment tribunals claims need to be brought within 3 months of an employee or being dismissed, or discriminated against, and people who have just lost their jobs often do not have those kind of sums going spare. Although there were some exceptions to those who were very, very low paid or not earning, even the Tory government recognised that the conditions for receiving these were too strict, and not well explained.
After fees were introduced, the number of single cases received per quarter was 68 per cent lower (between October 2013 and June 2017), than had been the case in the year up to June 2013, when they were introduced. Multiple claims dropped off even more.
The Tories promised to keep this policy under review. After much criticism of the delay, this was finally produced in January 2017, and concluded that although fees had brought about a "dramatic change in the way workplace disputes were resolved", there was nothing to suggest people had been prevented from putting forward ET claims, rather than simply choosing not to do so.
Just months later, in July 2017, the Supreme Court delivered their judgment on Unison's challenge to the fees regime, and unanimously found the fees unlawful because they impeded access to justice. The now President of the Supreme Court Baroness Hale noted that they were indirectly discriminatory against women, who always had to pay the highest fees to bring any claim of sexual discrimination or a complaint about equal pay.
Unsurprisingly, the Lib Dems are trying to backtrack on their support for the implementation of these fees, despite deputy leader Jo Swinson, a junior employment minister at the time, defending employment tribunal fees at the dispatch box. Although the Lib Dems and the Tories are now making all the right noises about the gender pay gap, their actions in implementing extortionate tribunal fees and not acting for years after the consequences speak otherwise.
Let us hope annual pay gap statistics will now enable both employers and employees to question workplace policies and pay, but also for employees to know that if women and others are not treated fairly, challenges can be made to employment tribunals.
Anna Macey is a barrister practising in employment law and a Labour member.
More from LabourList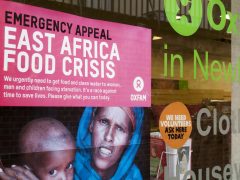 Comment
Someone in East Africa dies of hunger every 48 seconds. This is the result of the imperfect storm…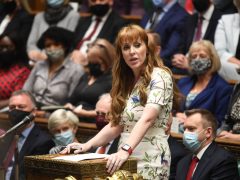 News
Angela Rayner has accused Boris Johnson of "watering down the rules to save his own skin" after the…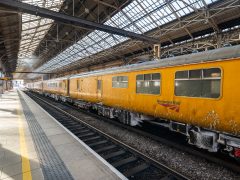 Comment
Network Rail, the company that owns and maintains Britain's railway infrastructure, has recently announced plans to cut over…