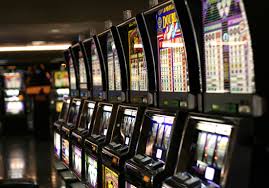 Sign up to LabourList's morning email for everything Labour, every weekday morning.
Today it was announced that the maximum stake on fixed-odds betting terminals (FOBTs) will be cut from £100 to £2. In agreeing to the change, the government has taken up a Labour manifesto pledge. It's a stunning victory for those who have led a five-year long campaign to reduce the impact that FOBTs, the "crack cocaine of gambling", can have on communities, families and individual gamblers.
The machines currently allow users to bet £100 every 10 seconds, which has led to individuals losing over £1,000 on more than 233,000 in a single year. Digital, Culture, Media and Sport Secretary Matt Hancock now admits they are a "social blight".
If you've heard about this campaign before now, it may well be thanks to the exceptional lobbying efforts of Tom Watson, Carolyn Harris, Welsh Labour deputy leader and MP for Swansea East, Graham Jones, and Matt Zarb-Cousin, formerly Jeremy Corbyn's spokesman, now at the Campaign for Fairer Gambling.
Back in March, Carolyn Harris wrote for LabourList about how she started to campaign on the issue when first elected as an MP. Her interest in FOBTs "peaked", she said, when she discovered that local parents who'd visited her office for food parcels were later seen pumping money into the machines at the bookmakers. Zarb-Cousin's personal piece in the Guardian on how he started playing roulette as an underage college student and quickly became addicted is also an essential read.
Welcoming the news this morning, Tom Watson said: "It's not often that the Opposition congratulates a government minister, but Tracey Crouch has made the right decision today". Sports minister Tracey Crouch has been calling for this change since she took up her post in 2015, but other Tory MPs and department heads have consistently blocked it.
Philip Hammond's Treasury complained about the loss of tax revenue, while Esther McVey – who can always be relied upon for a terrible opinion – lodged a protest against the move. McVey is of course Work and Pensions Secretary, but research showing links between FOBTs, unemployment and household debt doesn't seem to have reached her.
There's still further to go: notably, the government has refused to introduce a Labour-backed compulsory gambling levy, which would force bookmakers to help fund 'problem gambling' treatment. The charge has been recommended by the Gambling Commission, and even the Association of British Bookmakers agreed it would not oppose such a levy if it were set at an "appropriate" level. But it seems some Tory MPs are still scared of bookmakers. (Don't they know that is so New Labour?)
As Tom Watson says, the maximum stake cut to £2 "won't be a silver bullet for the wider epidemic of problem gambling in the UK" – but it's an important change. This is what effective campaigning looks like.
Sienna @siennamarla
Sign up to LabourList's morning email for everything Labour, every weekday morning.
More from LabourList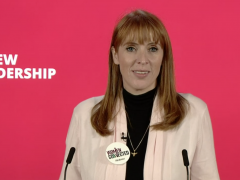 Comment
Labour's online conference replacement 'Connected' kicked off today with a new slogan – 'A New Leadership' – and…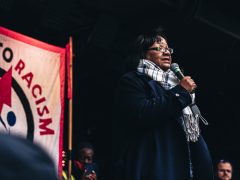 News
Labour MP Diane Abbott has used an anti-racism Black Lives Matter rally at Labour's online conference 'Connected' to…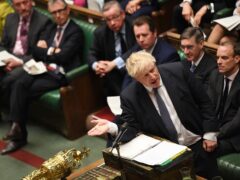 News
Labour has accused Downing Street of "damaging public confidence" in the government after it was revealed that private…