It is time we talked about Boris. His failure to live up to his promises about opposing Heathrow just so he can remain foreign secretary is an act of cowardice and demonstrates, as ever, his utter lack of principles. But it is only the latest in a series of events that demonstrate his unfitness to be in politics. It is quite astonishing that through this all he retains his post as Foreign Secretary let alone representing the voters of Uxbridge, a part of West London where locals tell me he rarely ventures. He was clearly more scared of the voters there than of the Taliban in Afghanistan.
Johnson has long opposed Heathrow expansion. He even spent millions of Transport for London money developing the crazy idea of building a four runway airport in the Thames estuary, which – like so many of his ideas – was unworkable and prohibitively expensive. Yet he is not prepared to stand up to his own party, let alone stand in front of the bulldozers when they raze hundreds of homes in the area.
Perhaps, though, his hypocrisy may just have snapped the patience of many of his fellow MPs. He has quite a few enemies in the Tory party, as illustrated by the statement from Sarah Wollaston, who said he should "put his money where his mouth is". She added: "Just being conveniently out of the country I'm afraid won't wash… Voters might expect him to use this as an opportunity to resign on a point of principle in order to fulfil that election promise."
However, principles are not Johnson's strong point and the Labour Party should use this latest embarrassing episode to push for his sacking. There is plenty of ammunition that frontbenchers could use. I followed Boris's career closely when I tried to be Labour candidate for mayor as well as having written about local government and transport for many years. His list of misdeeds as London mayor is long and cost London taxpayers hundreds of millions of pounds – but he has never been held to account for any of them.
The nonsense over the airport cost TfL at least £5m, which Johnson admitted, but likely much more if officer time is taken into account.

The New Routemaster Bus for London cost even more and has lumbered London with an ill-designed bus that facilitates fare-dodging, has two staircases and has had huge technical problems. The bus was designed to have a conductor, but this proved prohibitively expensive and unnecessary in an age of Oyster and contactless payment. The final bill for extra costs caused by the need to develop the design and the high cost of purchasing the buses is likely to be in the hundreds of millions for a vanity project that experts warned against introducing.

The aerial cableway is hugely loss-making and attracts very few users apart from tourists. It cost £60m to build and runs at a heavy operating loss.

The proposed garden bridge is a scandal that is still unfolding. Contracts were signed by the private organisation developing it which have cost taxpayers at least £46m and probably more. Yet, earlier this year, Johnson was unable to explain to the London Assembly oversight panel why he signed these contracts. The scale of the loss was all the more remarkable since no construction work on the project was ever started.
There is much more that could be used in evidence against Johnson, in particular his nodding through of planning permission for dozens of tower blocks in central London will change the nature of the city for the worse, as many of the flats and offices will remain empty as they are bought by foreign investors interested only in the increase in capital value.
There are also various times Johnson has transgressed normal rules of diplomacy, which in normal circumstances would have got him sacked as foreign secretary. He is a disgrace to the office and it is high time that the Labour Party exposes him for the dangerous fraud and liar that he is.
More from LabourList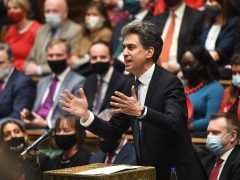 News
Ed Miliband has demanded that Liz Truss and Rishi Sunak end the "appalling vacuum of leadership" as households…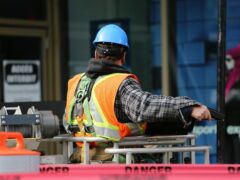 Comment
"If you try to underpay you just get annihilated in the comments. You have to delete the post"…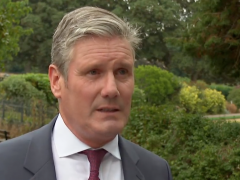 Video
Keir Starmer has said people he has spoken to are "very, very pleased" with Labour's proposal to freeze…