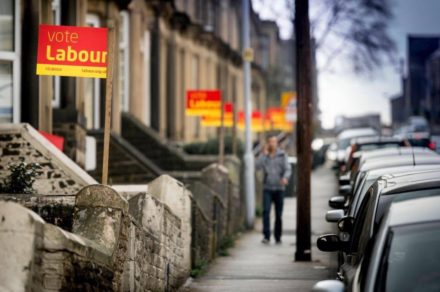 Labour won a seat from UKIP and held two other seats with increased vote share in the latest round of council by-elections.
In the eleven contests held yesterday, Labour made a gain in Basildon's Pitsea South East ward, Essex. Traditionally a Tory-Labour marginal, it became a three-way marginal following the rise of UKIP in 2012, according to Andrew Teale of Britain Elects. Last night Labour's Andrew Ansell won a tight race with 46.1 per cent of the vote against the Tory candidate's 45.6 per cent.
Elsewhere in Basildon, law trainee Kayode Adeniran successfully defended Lee Chapel North ward for Labour, increasing vote share by 20 per cent. He was congratulated on Twitter by Wes Streeting MP and Unite's Shelly Asquith.
So proud to be elected as a councillor for Lee Chapel North! Looking forward to standing up for local residents, and speaking on the issues which matter. #labourhold #Labourdoorstep #votelabour pic.twitter.com/CM9zLunHSJ

— Kayode Adeniran (@Kayodeeee) June 21, 2018
In Dawn Butler's Brent Central seat, the death of Councillor Lesley Jones days before local elections on 3rd May meant the Willesden Green ward election was postponed.  Elliot Chappell, parliamentary assistant to neighbouring MP Tulip Siddiq, was selected, and stood alongside new candidate Fleur Donnelly-Jackson and Open Labour's Tom Miller. All three were elected last night, and Labour now has 60 of 63 councillors in Brent.
Congratulations to our 3 new councillors in Willesden Green and to all the helpers. Thankyou…@TomMillerUK @elliot_chappell #fleurdonnelly-jackson.

Not 1 lib dem turned up to the count. How disrespectful to voters. @CllrButt has 60 out of 63 councillors. Congrats. pic.twitter.com/epbvK3WSVs

— (((Dawn Butler MP))) (@DawnButlerBrent) June 21, 2018
Elsewhere, the Tories held onto three but lost two (including a Conservative stronghold in South Northamptonshire) as the Liberal Democrats made two gains.
LABOUR GAINS
Pitsea South East (Basildon)
Labour gain from UKIP
Labour: 46.1 per cent (+11.2)
Conservative: 45.6 per cent (+16.1)
UKIP: 8.3 per cent (-27.4)
LABOUR HOLDS
Willesden Green (Brent)
Labour: 67.2 per cent (+24.2)
Greens: 11.5 per cent (-1.7)
Conservative: 11.2 per cent (+4.2)
Lib Dems: 10.1 per cent (-5.7)
(No 'Make Willesden Green' as (-21.0) as previously.)
Lee Chapel North (Basildon)
Labour: 57.4 per cent (+20.0)
Conservative: 25.0 per cent (+2.7)
UKIP: 13.6 per cent (-22.4)
BNP: 3.9 per cent (+3.9)
(No Lib Dem (-4.2) as previously.)
OTHER
Birch (Fenland)
Conservative hold
Conservative: 62.1 per cent (+5.9)
Lib Dems: 21.5 per cent (+6.9)
Independent: 16.4 per cent (+16.4)
(No UKIP (-29.2) as previously.)
Quorn & Mountsorrel Castle (Charnwood)
Conservative hold
Conservative: 51.5 per cent (-7.7)
Labour: 21.8 per cent (-5.1)
Lib Dems: 16.7 per cent (+16.7)
UKIP: 10.0 per cent (-3.8)
Astwell (South Northamptonshire)
Conservative hold
Conservative: 76.9 per cent (-0.9)
Labour: 23.1 per cent (+0.9)
Oxhey (Watford)
Lib Dem hold
Lib Dems: 55.3 per cent (-3.5)
Conservative: 28.1 per cent (+4.7)
Labour: 16.6 per cent (-1.2)
Alcombe (West Somerset)
Lib Dem gain from UKIP
Lib Dems: 39.2 per cent (+39.2)
Conservative: 27.1 per cent (+0.9)
Independent: 19.9 per cent (+19.9)
Labour: 13.8 per cent (-5.4)
(No UKIP (-22.2), Independent (-18.4) or Green (-13.9) as previously.)
Whittlewood (South Northamptonshire)
Lib Dem gain from Conservative
Lib Dems: 56.7 per cent (+56.7)
Conservative: 36.5 per cent (-63.5)
Labour: 6.8 per cent (+6.8)
Bicester West (Cherwell)
Independent gain from Conservative
Independent: 40.5 per cent (+40.5)
Conservative: 33.0 per cent (+16.0)
Labour: 20.2 per cent (+8.3)
Greens: 3.3% (-1.7)
Lib Dems: 3.0 per cent (+3.0)
(No UKIP (-11.7) and other Independents (-54.2) as previously.)
More from LabourList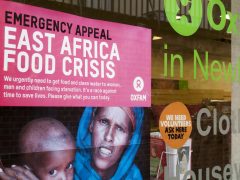 Comment
Someone in East Africa dies of hunger every 48 seconds. This is the result of the imperfect storm…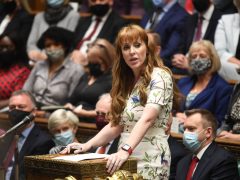 News
Angela Rayner has accused Boris Johnson of "watering down the rules to save his own skin" after the…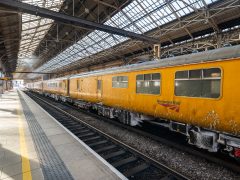 Comment
Network Rail, the company that owns and maintains Britain's railway infrastructure, has recently announced plans to cut over…