At last month's Young Fabian parliamentary roundtable on immigration and integration, we heard from a number of expert speakers. The session was held as part of the Young Fabians' current research project 'A Nation Divided: Building A United Kingdom'.
The government consultation on its Integrated Communities Strategy green paper recently closed, the Windrush scandal highlighted an extreme failure of immigration policy and the Brexit vote means the UK will likely have to radically overhaul its immigration system following our rupture from the EU – whatever form that may take. It is in this context that we met last month. What follows are some key points for consideration on migrant integration, as well as integration more broadly.
The Labour Party as a vehicle for integration
The Labour Party has been a vehicle for integration since its inception and expansion at the turn of the century. Sunder Katwala, ex-Fabian general secretary and director of British Future, provided a fascinating account of the party's history and the way it brought together pacifists and anti-fascist, trade unionists and intellectual middle classes. The progressive values it espoused bridged class divides.
This is one of the things that has always drawn me to issues of integration – the way the policy debate holds a mirror up to politics and my party. Is Labour a party that seeks to bridge societal divides, or capitalise on these divides for electoral gain?
Choice versus solidarity: do we need to make a post-liberal turn?
David Goodhart, author of 'The Road to Somewhere', drew our attention to a tension at the very heart of the integration debate between solidarity and choice. It feels – after a period of relative political consensus – that big ideological debates are starting to be fought across Western democracies. The question of whether choice (in the schools you attend, or the places you live, for example) should be limited to improve the way a society hangs together – in the name of national solidarity – is one such battle.
Does our history curriculum dodge steps on our collective journey?
The Windrush scandal and its implications were raised at various points during the evening's discussion. This led to debates about the role of education and, specifically, our history curriculum in laying the ground for successful integration. After all, if there isn't a coherent and compelling narrative underpinning the thing it is that people are expected to integrate into, does integration stand a chance?
Do citizens of all backgrounds know enough about Britain's migrant story? Have we reconciled ourselves with the darker sides of our imperial past? If the answer to either or both of those questions is 'no', how much of a hinderance is this to migrant integration?  
An integrated society is one in which everyone is a potential friend
Richard Norrie, formerly a researcher at Policy Exchange and co-founder of the Integration Hub, pointed us to the definition of an integrated society alluded to by government in its Integrated Communities Strategy green paper – one in which everyone is a potential friend.
Birmingham University Institute for Research into Superdiversity academic, Laurence Lessard-Phillips, spoke in great detail about the ways we measure integration and its multidimensionality. She observed that integration can happen at different speeds in different domains. Indeed, the above definition highlighted by Richard suggests the government is especially interested in the social domain: in encouraging social mixing and pushing back against homophily (the tendency to form connections with those similar to yourself).
Where next for the Labour Party?
Let's end where we began – with the Labour Party. The Young Fabians have always sought to be a point of reference for Labour's policy thinkers. In this spirit, initial suggestions for Labour's migration and integration stance zeroed in on citizenship and the idea that Labour should become a staunchly pro-citizenship party.
Countries across the world place different values on citizenship. Some expect almost all of those resident in their country to be – or on course to become – citizens, while others actively encourage transience amongst large groups of the population. Today, Britain is much closer to the second category.
A radical shift in Labour's immigration policy – as has been argued in other work in which I've been involved – would be to see new migrants as Britons-in-waiting, on pathways to citizenship from the day they arrive. It would avoid Windrush-like disasters in the future. It would reassure new arrivals that we value their presence in our country and reassure those who doubt migrants' intentions that they take living here seriously. It might go some way to changing the terms of our toxic immigration debate. Importantly, a pro-citizenship stance would likely boost levels of integration – though equalising status, encouraging greater permanence and incentivising those entering into this mutual agreement to see one other as a potential friend.
Nick Plumb is a Young Fabian member and contributor to the Nation Divided pamphlet.
More from LabourList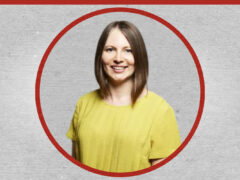 Comment
The organisational sub-committee and disputes sub-committee of Labour's national executive committee met today. I also attended the LGA…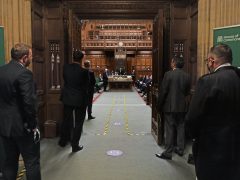 News
The Labour Party is set to force parliamentary votes to protect workers' rights in the wake of the…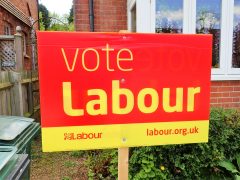 News
UNISON representative Wendy Nichols has been elected today as the new chair of Labour's organisation sub-committee known as…