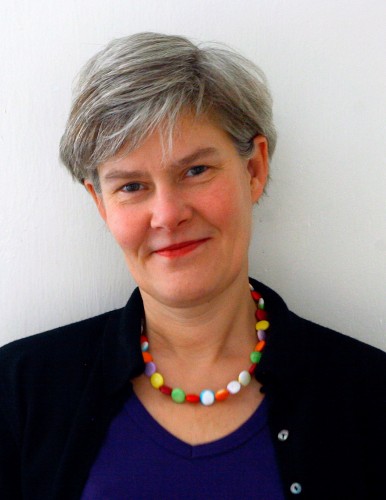 Automation doesn't need to be something to fear. Instead it should be something to welcome and develop, offering the opportunity for more interesting work, increased leisure, and easier interpersonal connections and communication.
But alarmist stories abound of an ominous robot takeover (though I, for one, welcome the suggestion that they'll be capable of assembling flat pack furniture). Despite this, parliamentarians have seemed surprisingly uninterested in digging deeper into the broader implications of automation beyond the immediate. Beyond large-scale pieces of work like Tom Watson's future of work commission and the Fabian Society's commission on automation, most parliamentarians are apparently taking little notice of the automation phenomenon. A quick glance at the number of Written Parliamentary Questions referencing either 'artificial intelligence' or 'automation' shows that we've asked a meagre 90 since June 2014 (even 'beer' manages to do better than that, with 113 references over the same time period).
Yet the public understand the importance of the issue: a YouGov poll in October 2016 showed that 42 per cent of British people thought the UK government should pay more attention to the potential opportunities and risks of artificial intelligence.
While record employment rates may suggest there's considerable scope for more automation, the nature of work in the UK is in any event already changing rapidly. Jobs are becoming increasingly fluid, with the growth of the gig economy, longer working lives and an increase in atypical employment patterns. A revolution in technology will further accelerate changes in the nature of and need for many jobs – and not just unskilled jobs. The revolution in patterns of work means that Labour should be thinking now about a social security system that supports people through far-reaching changes to working life, and facilitates a secure, dignified and decent standard of living for everyone, recognising that few of us can expect to enjoy traditional models of job security in future.
Changing job structure
It has been suggested that over the past 15 years, tech has already contributed to the loss of almost a million jobs and will continue to do so. But there is strong evidence that shows it has also created many more, potentially higher paid ones. Additionally, much of the evidence isn't that whole jobs will be capable of being automated, at least in the near-term, but that parts of many jobs will be. According to the OECD, automation is more likely to influence tasks rather than whole occupations. So, non-routine elements of work, requiring social and interpersonal skills, will continue to expand (as they've been doing since the 1980s), while standardised elements will increasingly be carried out by technology.
This is likely to result in the growth of part-time work, while easier access to information will be one of the drivers of the 24/7 economy and increased patterns of shift working. Part-time and shift work has traditionally been disproportionately poorly paid (and are part of the explanation for the gender pay gap), with poorer entitlements and protections for workers, such as sick pay or paid holiday. But they could offer greater opportunity to combine working with caring, or to allow those who are older and wish gradually to reduce their working hours in preparation for retirement, to continue in employment for longer.
Mobility
The information revolution and fragmentation of jobs are also more likely to lead to employees more frequently combining multiple jobs, or changing employers, jobs, sectors, and even the countries they work in. Traditional ideas of benefits tied to geographical locations, employers and specific jobs will therefore become increasingly irrelevant, just as the UK's exit from the European Union raises new questions over the portability of employment rights, social security protections and pensions. This creates an important challenge for Labour to design systems that maintain the benefits of collectivism, pooling and sharing, while ensuring flexible protections for individuals to meet changes in employment patterns.
Benefits only experienced by highly skilled and rich
To date, the move away from routine work and the creation of new jobs have primarily benefited individuals in, or with the propensity to be in, higher-skilled and higher-paid work. A danger of this latest wave of automation and technological advancement is that this gulf will be widened. While most people, particularly young adults, have basic digital literacy, access to computers and the internet beyond social media is less common, particularly among disadvantaged groups. This risks increased inequalities both within generations and between them.
Solutions
New rights at work and modernisation of our social security system will therefore be needed to meet these changes and challenges. Labour should be thinking now about the design of a system of social support that is fit for the future of work, that provides security in the context of a more fluid workplace, that ensures that work always pays, and that those who can't work, or work enough, are adequately protected. A more fluid labour market and fluid job roles also require that the system is complementary to the world of education and skills, so that social security supports reskilling and upskilling over the life course.
The impact of the changes to the world of work will not however be felt only at the bottom end of the labour market: even high-skilled and professional roles are likely to be affected. This points towards the need for a system more typical of the 'flexicurity' of some of the Nordic countries. It also raises questions of how to design and fund such a system to protect the rights of those who are weakest, and to recognise and reward different forms of contribution. But we should not overlook the opportunity that the scale of change also presents: to build a non-stigmatising system, which enjoys sustained public support over the long term. The effects of the automation revolution will be felt by us all – likewise, new labour rights and models of social support will be needed to serve everyone, not just a residualised minority.
Kate Green is the Labour MP for Stretford and Urmston.
More from LabourList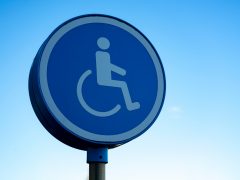 Comment
Disabled people were promised a bold, transformative new national strategy – but what we got was far from…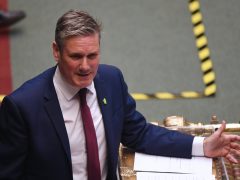 Comment
There is a gaping hole where the government's employment rights policies should be. But while ministers continue to…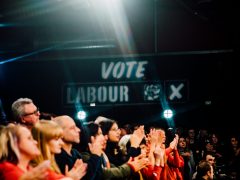 Comment
Of the many tragic missed opportunities over the last five years, the failure to build a political bridge…