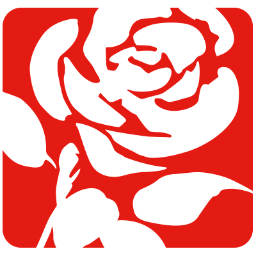 Sign up to LabourList's morning email for everything Labour, every weekday morning.
Last night 89 Labour MPs voted in favour or against the EEA in a significant Brexit rebellion. Jeremy Corbyn had whipped MPs to abstain on the vote, but the party split three ways. The pro-EEA camp say they are pleased with their figure of 75 rebels including five junior frontbenchers who had to resign. But perhaps more surprising if that 15 Labour MPs rebelled to vote against the EEA, more than expected, while just three Remainer Tories defied their whip to vote for the EEA.
Those numbers suggest – as the leadership and Keir Starmer have insisted over the last few weeks – that the amendment wouldn't have passed even if Labour had decided to back the EEA. If every Tory and Labour MP who abstained on the EEA vote last night had instead voted in favour, the government's motion to reject the amendment would nonetheless have passed.
Meanwhile, splits in the Conservative Party over Theresa May's 'meaningful vote' deal with Remainer rebels are deepening still. Dominic Grieve was spotted attending a private meeting with Open Britain and other pro-EU groups, so he is being fiercely criticised by the Daily Mail, Iain Duncan Smith in The Sun and Nick Timothy in The Telegraph. "Dominic should be careful about the company he keeps," warned Jacob Rees-Mogg, who also references the Remainer talks in an op-ed for The Times.
But enough about amendments to the EU Withdrawal Bill. If you have the day off work, or have kept the evening free, why not help Lewisham East's get out the vote operation? It's a safe Labour seat and Janet Daby will undoubtedly join the green benches soon, but turnout is likely to be low due to voter fatigue. The focus of coverage will be how well the Lib Dem candidate does in this strongly pro-EU London constituency.
Finally, many will be remembering the 72 people who lost their lives in the Grenfell fire a year ago today. It's an opportunity to remember also that only 82 of the 203 households that lost their homes have been permanently rehoused, as Corbyn pointed out in PMQs yesterday. HuffPost UK reports that tens of thousands of fire doors in council accommodation are not fit for purpose, while The Mirror runs a story about a housing association boss whose tenants died in the fire hosting a tasteless office party today. A national minute's silence is set to be held at noon and Jeremy Corbyn plans to mark the one-year anniversary of the tragedy by joining a silent vigil from 7pm tonight.
Sienna @siennamarla
Sign up to LabourList's morning email for everything Labour, every weekday morning.
More from LabourList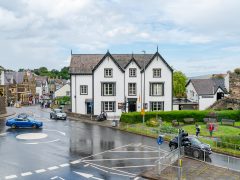 Comment
The recently announced co-operation agreement between Welsh Labour and Plaid Cymru offers much hope. The deal will see the…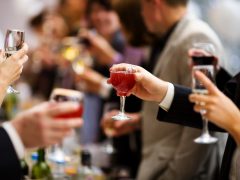 News
Jonathan Reynolds, Labour's new Shadow Business and Industrial Strategy Secretary, has urged people not to "pre-emptively" cancel their…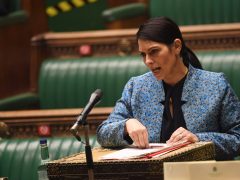 News
Yvette Cooper has resigned as chair of the home affairs committee following her appointment to the opposition frontbench…