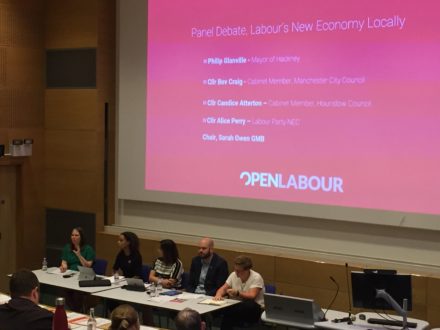 Open Labour held its annual conference on Saturday, which focussed on the Left's future relationship with Europe. The meeting saw the soft left pressure group unanimously vote in favour of a full debate on Brexit at Labour Party conference in September.
Although the motion that passed noted "the difficult situation not just of Labour's front bench, but also of its MPs", it resolved to undertake "a roadshow type campaign" across the country and support a party conference debate.
The move echoes the efforts of LabourSay.EU, the campaign launched by NEC members endorsed by Progress and Labour First that demands the party gives Labour members a "meaningful vote" on its Brexit policy.
During discussion of Labour and the EU, TSSA general secretary Manuel Cortes said there was a need to "end the myth" that staying in the EU prevents renationalisation of industries that have been privatised by the Conservatives. He described that argument, often espoused by 'Lexiteers', as "a load of crap".
Cortes further criticised the 'having your cake and eat it' attitude adopted by some in the Brexit debate. "You wouldn't go to a gym and say you didn't want to be a member but wanted full use of the facilities," the union chef said.
For those urging Labour to soften its position on Brexit, the TSSA general secretary came to an optimistic conclusion. "By winter," he predicted, "Labour will be backing a second referendum."
John McDonnell featured as the day's keynote speaker, and used his speech to provide a detailed account of his plans for the economy under a Labour government. The Shadow Chancellor also reiterated his opposition to Heathrow expansion and joked about nationalising the Daily Mail. Touching on education policy, he praised Angela Rayner – who has been widely tipped as a potential future leader – as "the Nye Bevan of our time".
Open Labour also held its AGM and elected a new national committee. Danny Filer, Jawad Khan, Rachel Garrick, Steve Lapsley, Ben Procter, Juliet Harris and Nathaniel Amos-Sansam were newly elected alongside incumbents Jade Azim, Lynn Morris, Tom Miller, Rachael Ward, Emma Burnell, Phil Freeman and Laura Pascal. The AGM was chaired by Ann Black, who is standing for Labour's NEC backed exclusively by Open Labour.
More from LabourList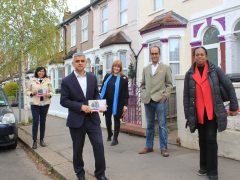 Comment
As Londoners head to the polls tomorrow, Labour sources are warning that they are "expecting a considerably worse…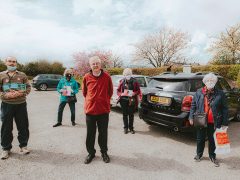 Comment
"People have realised that Wales can use its powers independently," Jane Hutt explains to me. "But Welsh Labour…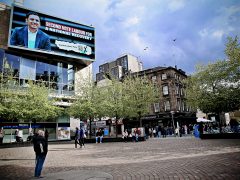 Comment
Labour started off in 1999 with every constituency seat in Glasgow, and it stayed that way until 2007,…