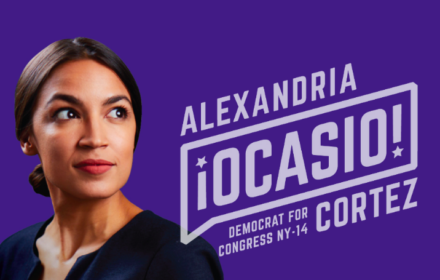 In the early hours of Wednesday morning, an election result that sent shock waves through the US political system was felt here too. A socialist was elected in a New York primary, becoming the Democratic Party's candidate for Congress. It caused enormous upset: in doing so, Alexandria Ocasio-Cortez unseated a longstanding member of Congress, Joseph Crowley, who serves as chair of the Democratic Caucus in the House. He had been tipped as future leader of the House of Representatives.
Commenting on the result, Chris Williamson referred to Crowley as a "Wall Street-linked Democrat". Indeed, his campaign outspent Ocasio's 18-1, and had donations from almost every corporation you can think of, from Google and Facebook to Morgan Stanley and Bank of America. Running on a platform of free healthcare and university education for all and the abolition of the immigration enforcement department, Ocasio refused corporate funding, instead relying on small donations and a community organising operation. This was a very impressive feat, especially considering primaries are designed to be difficult to trigger, and the first time in 14 years another Democrat had attempted to unseat 10-term Congressman Crowley.
Some Labour members have been keen to draw parallels with this open primary and our own trigger ballot system. Though there are similarities, the electorate for primaries is much broader than just the hardcore of party members (or even affiliates). Ocasio has said that to even initiate the process for a primary, her supporters had to spend five weeks door-knocking in the snow.
Ocasio, a 28-year-old activist and former hospitality worker of Puerto Rican heritage, will now stand for Congress in Queens and the Bronx, a district that is considered safe for the Democrats. It will make her the youngest woman to have ever been elected to Congress. She is also a member of the Democratic Socialists of America (DSA), not all of whom are members of the Democratic Party, but who campaign on the policy platforms she stood on. Her win against Crowley will have given fresh hope to Bernie Sanders supporters expecting him to stand in 2020.
To better understand what happened, I spoke to a Labour Party member who played a role in helping Ocasio win. Speaking from New York, Max Crema tells me why the primary was triggered in the first place. "Most people in his extremely diverse district have no idea who he [Crowley] is — he doesn't even live there. He's just like the rest of the party's elites… Democratic voters are sick of being taken for granted."
As Max talks about the campaign itself, it reminds me of Jeremy Corbyn's first leadership election. The role of getting students and young people involved couldn't have been easier: the policies were enough. "The campaign's energy was wild! Driven almost entirely by young people, the campaign brought together seasoned activists, many of them DSA members, with people newly energised by Alexandria's passionate championing of progressive ideals: universal healthcare, abolishing ICE and taxing the rich."
One key difference is the campaign's relationship to trade unions. Max refers to union leaderships as "the establishment", saying they mostly backed Crowley. However "rank and file members weren't fooled, turning out by the thousands for Alexandria".
I notice in Ocasio's viral campaign video she uses the slogan "for the many". Max confirms to me that the campaign did look to the Labour Party. "Jeremy Corbyn's repeated victories as Labour leader have been an inspiration to the American left. As much of our country descends into xenophobia and racism, his bold vision for the future has been taken up as a rallying cry."
I wonder whether the Left in the US needs to work on its relationship with trade unions. Jeremy would not have secured those leadership victories were it not for our unions, not to mention what our general election campaigns (or manifesto) would look like without them.
So, what next? A seat in Congress, does DSA now intend to focus on electing Ocasios up and down the country? "As Alexandria says, this is a movement… Socialism is reemerging as a force in local politics nationwide, with large numbers of socialists being elected at the city and state level… Alexandria may be the first socialist elected to Congress this cycle, but she won't be the last."
Elsewhere in New York, another socialist candidate is vying to unseat another sitting Democrat. Cynthia Nixon, who you might recognise as Miranda from Sex and the City (personally, I'm a Carrie) is standing for Governor on a similar platform to Ocasio. And you don't have to look far on her website to see how much Labour's manifesto slogan has been used in her campaign.
What can we learn from this? Young, working-class, migrant communities in particular are leading a revitalisation of socialism in America, especially in the big cities. Like the Labour Party, the Democratic Party is changing. Proximity to the establishment and big money won't wash, and people are calling out for candidates that cannot be accused of "you're all the same".
As we count down to a visit from Donald Trump on July 13th, accompanied by a very big protest, there is still hope. Could the next time a US President visits the UK be Bernie Sanders (or a Sanders-ite) visiting Corbyn at Number 10? What a very special relationship that would be.
More from LabourList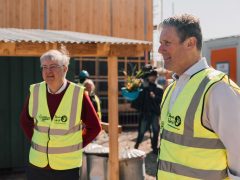 News
Mark Drakeford, the Labour leader in Wales and First Minister of Wales, has called for internal party reforms…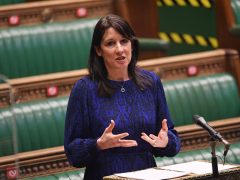 Comment
Rachel Reeves put some more flesh on the bones of Labour's economic policies today. While we await Boris…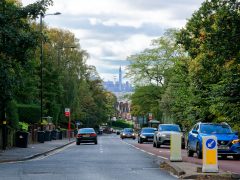 News
Labour has set out its selection timetable for choosing a new parliamentary candidate in Birmingham Erdington ahead of…