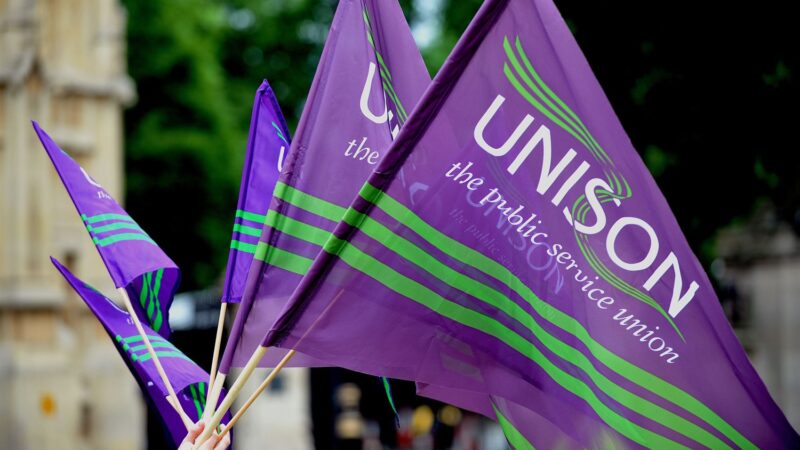 This piece was commissioned by guest editor Jon Ashworth.
Birthdays are usually a time for celebration, especially when you are much loved and have made it to 70. Such a milestone represents an opportunity to reflect on what has been achieved, and what more could be accomplished.
Our health service is a truly remarkable institution staffed by the most dedicated people who believe in the greater good including nurses, porters and cleaners as well as healthcare assistants. Many are literally life-savers. Yet years of underfunding by the Conservatives and coalition governments has taken its toll. One of the damaging consequences is that health bosses are trying to find ways of saving money that are not in the interests of NHS workers.
The latest example is the alarming number of trusts in England seeking to set up wholly-owned subsidiary companies. These new organisations, which are often being used to deliver services such as estates and facilities, are set up at arm's length but still owned by the trust. Trusts are saving money in part by exploiting a tax loophole that allows them to avoid VAT, but also by planning to employ new staff on non-NHS terms and conditions, with no access to the NHS pension scheme.
Most regions of England are now affected by this new drive, with Unison raising particular concerns in the South West and Yorkshire & Humberside where a significant number of trusts are proposing to transfer hundreds of staff out of the NHS. The trusts are paying 'advisers' to assist them, resulting in money leaking away from patient care. Recent freedom of information research by Unison revealed that trusts have already spent more than a combined £3.2m in this way. To put some perspective on the amount spent by trusts on advisers, Unison found that £3m could have paid the annual salary of around 200 extra hospital cleaners.
Some trusts have refused to make public their business cases and one has refused to consult with its staff and union representatives, despite the obligations placed on trusts by the NHS constitution. The vast majority of trusts plan to employ new staff on less favourable contracts and so far none have secured access to the NHS pension scheme for new starters, even though UNISON has been advised that they should be able to.
It is hard to see this initiative as anything other than a blatant bid to make some of the lowest paid healthcare staff pay the price for the ongoing financial crisis in the NHS. One of the benefits claimed by the subsidiary enthusiasts is that they will enable greater staffing flexibility and will leave trusts free to focus more on delivering healthcare. But this ignores the fact that all staff are part of one NHS team that works best when it is pulling together for the same organisation. Staff chose to be part of the NHS including paramedics and occupational therapists, not to be contracted out and treated like second-class employees. Most importantly, the jobs they do are not incidental to the NHS – they are critical to it.
A two-tier workforce is in no one's interest, but this is exactly what is being created. The NHS can ill afford the further damage to teamwork and morale that comes from employing transferred staff on different pay, terms and conditions from new starters. This is especially true at a time when there is such widespread concern about staffing numbers, with the UK's impending exit from the EU set to make matters even worse.
Unison believes that this is yet another fragmentation of the NHS and, unless trusts give firm guarantees that new companies will never be sold off to the highest bidder, a potential step towards full privatisation. The evidence shows that privatisation, in whatever form it takes, is not more efficient. If there are short-term savings – and this is not guaranteed – they inevitably will come through cutting pay and conditions, and lead to longer term problems with recruitment and retention. The fight to protect NHS jobs, pay and conditions is also a battle to protect the essential services that staff provide and the patients who rely on them.
Unison is working hard with MPs and campaigners to challenge these worrying developments. There have already been strikes at Wrightington, Wigan and Leigh NHS Foundation Trust, in the first example of industrial action by health workers against a proposed wholly owned subsidiary. This is in a bid to stop up to 900 jobs being outsourced to WWL Solutions. And there may well be further action taking place in the coming months at NHS trusts across the North of England.
The NHS is worthy of a decent gift when it marks seven decades on Thursday. This national treasure should get first-class treatment, not be undermined and pulled further apart. It's time to treat it – and those who work for it – with the respect they deserve.
Christina McAnea is assistant general secretary of Unison.
More from LabourList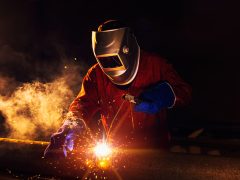 News
The UK government is failing to keep up with its European counterparts in efforts to decarbonise the steel…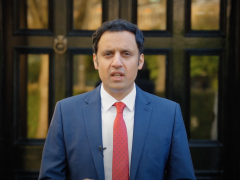 News
Anas Sarwar has called for emergency legislation to be put forward in the Scottish parliament in response to…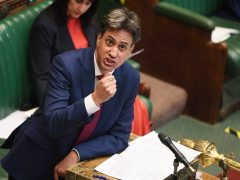 News
Ed Miliband has accused the Conservative leadership candidates of "infighting" and being "more focused on playing politics" than…