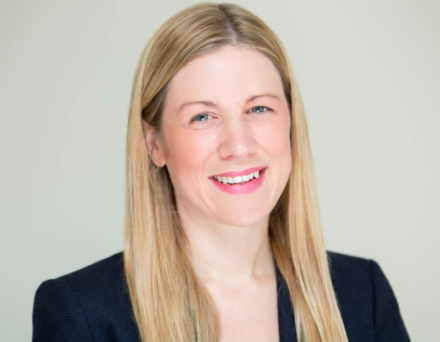 The past few months have seen some of the very worst aspects of our parliamentary voting procedures. From the sick MP forced into the indignity of being pushed in a wheelchair through the division lobby to the MP at home looking after her new-born child, previously informed that she had been paired to an opposition MP, only to see that promise broken. Our parliament and what we hold dear within our democratic institutions has been seriously undermined by these episodes. We must remedy this if we are to remain a vibrant, modern democracy with fewer barriers to people standing for public office.
Being an MP is a peculiar job – a full-time role that cannot, at present, see anyone else fulfil our parliamentary voting duties if we are on an extended period of leave. There are not currently any measures in place akin to maternity, paternity and adoption leave for MPs. Any time off is sanctioned by whips. The system of pairing – whereby MPs are matched with an MP from the opposite side of the House, with both Members agreeing not to vote and therefore cancelling each other out – is very much a 'behind closed doors' process.
One of the issues with the pairing system is the disparity between what the public see and what the public know. The flagrant disregard shown on Tuesday evening by the Tory whips shows the ease with which a system currently based on trust can be grossly undermined. The scandalous actions of the Tories this week shows not only their failings, but the failings of an entire parliamentary structure.
Proxy voting would strengthen our democratic methods, and parliament as an institution, by giving new parents the opportunity to have the necessary and appropriate time off with their newly born or adopted child. With many members of this House having recently given birth or currently pregnant, on Wednesday I urged the Leader of the House to bring forward an urgent vote on proxy voting before it's too late. Summer recess is coming – although not as quickly as the Tories might like – and we should have a debate to get these changes passed without delay. To say the Leader of the House's answer was unsatisfactory would be an understatement.
Moreover, it could be argued that in the tightest of hung parliaments, where every vote matters, the government is cynically denying the House the ability to debate a new voting system. They would rather maintain an antiquated system that they can – and have – manipulated to their gain. It has not gone unnoticed that, at present, the MPs who are on leave after having children are predominantly from opposition parties.
I recognise that some people have reservations over the implementation of a proxy voting system and fear it would set a precedent that would lead to further changes to our long-established debating and voting methods.
To them I say that the recommendations in the Procedure Committee's excellent report are clear, proportionate and well-reasoned. They are thorough, yet limited to what is necessary, and will help to strengthen our democratic process. The evidence provided to the inquiry, chiefly the submission from the Clerk of the Australian House of Representatives, has shown that a proxy voting system is entirely possible without widespread changes to long standing conventions. They are ahead of the curve on proxy voting matters and we must strive to match them.
Although MPs may not always agree with all parts of procedure, we take seriously the role that parliament plays and the methods by which is operates. Transparency must be at the forefront of any changes. MPs value their work and their duty to their constituents, and the public must be reassured that they are still represented even if their MP has become a new mother or father and is on baby leave.
I am proud to be a part of the 45% of Labour MPs who are female. In our bid to reach full gender parity, we must surely seize the opportunity to implement a proxy voting system for baby leave. No future MPs should be put off standing for parliament for fear that we are not a welcoming workplace with appropriate parental leave guidelines in place.
The need for proxy leave has wider context too and this isn't a debate which is solely about women. As we continue to strive for full equality, we must continually recognise the role that fathers and paternity leave has in our society. I have long been an advocate of the idea that greater emphasis on paternity leave is one of the key ways we reduce inequality in the workplace. If we, as a parliament, can put in place measures that promote this, then it will be a worthwhile exercise for both Members and wider society.
Proxy voting is the logical next step in our endeavours to modernise, and I hope all Members embrace the opportunity we have to enact positive change.
Ellie Reeves is MP for Lewisham West and Penge.
More from LabourList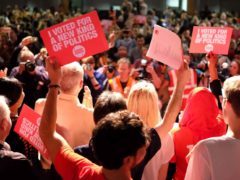 News
Momentum, the grassroots organisation that was born out of Jeremy Corbyn's 2015 leadership campaign, has launched an all-member…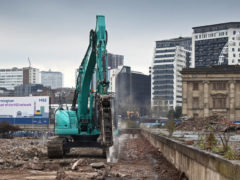 Comment
Doom-mongers and NIMBYs are out in force. Our poor excuse for a Prime Minister, Boris 'piffle' Johnson, has…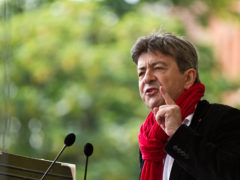 Comment
A recent LabourList article suggested that we in the Labour Party have much to learn from Jean-Luc Mélenchon,…