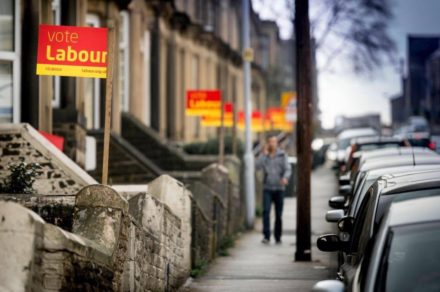 A general election could come at any time, and a key battleground for Labour will be the Midlands. In 2017, four of the six seats we lost were here. In other constituencies, we ran incredibly close.
It's a wonderful achievement that Labour has gained Kensington and Canterbury, and that we now stand a realistic chance of winning Chingford and Uxbridge. But these gains would be for nothing if we lost sight of the seats Labour found more challenging in 2017.
Since that shock election last year, the party has successfully consolidated its 40% vote share – no small achievement. What the strategy is for securing the extra 5% Labour need to form a government, however, is still by no means clear.
One of the striking features of the 2017 election was the extent to which voters flooded back to the two main parties. Nationally, Labour and the Conservatives accounted for 82% of the vote, while in the Midlands that figure was over 90%. The extent to which third party votes were mopped up in 2017 means a strategy focused on Liberal Democrat, Ukip or Green voters no longer looks likely to yield significant gains.
Another avenue, put to devastating use in 1997, is to win votes directly from the Tories. Yet, as with Britpop, the world has moved on from the heady days that enabled New Labour. Unlike then, the economy is not in an upswing, Labour can no longer take for granted its working class support base and the 'neoliberal' political consensus collapsed along with Northern Rock in 2007. It seems highly implausible today that Jeremy Corbyn's Labour Party could – never mind should – make gains by tacking to the right in order to attract Conservative voters. Apart from anything else, Labour cannot afford to take its core vote for granted again.
But this begs a question: if Tory voters and third party voters are no longer realistic targets, who is? The case of Derby North offers some answers. In regaining the seat he lost in 2015, Labour's Chris Williamson added some 7,300 votes to his 2015 tally. The Tories made big gains here too, up 5,200. Between 2015 and 2017, Ukip's vote dropped by 5,300, the Greens stood aside in 2017 (1,600 votes in 2015) and the Lib Dems continued to shed votes, losing a further 1,570 in 2017.
In total, minor parties dropped 8,500 votes, while Labour and the Tories together added 12,500, suggesting 4,000 non-voters or newly-registered voters participated in 2017. Assuming that a significant proportion of Ukip voters went to the Tories (notably the drop in Ukip's vote is almost exactly the same as the increase in the Tory one), it must be the case that a significant number of newly registered or 2015 non-voters voted Labour.
Given their importance to Williamson's victory, understanding who Derby North's newly motivated voters are and why they turned out in 2017 will provide valuable insights for Labour's future electoral strategy.
The potential impact of research into new voters and non-voters could be massive. The numbers speak for themselves: 19,000 registered non-voters in Mansfield, 22,000 in North East Derbyshire, 24,000 in Stoke South and 29,000 in Walsall North. Had Labour mobilised just 5% of this group in 2017, three out of four of these seats would still be red. Gaining 10% of non-voters nationally would have put Jeremy Corbyn in Number 10. The stakes couldn't be higher, yet so little is known about this section of the electorate.
That's why with the enthusiastic support of the Derby North MP and the guidance of a professional pollster, we'll be conducting a piece of research that looks at new and non-voters in Derby North. With the support of activists, we will conduct 1,000 doorstep conversations and 100 in-depth interviews to establish who these people are and what we need to do to win their votes. In addition to this original research, we will make innovative use of social media advertising to test and refine our messaging to these voters.
We have a growing activist base, plus the skills and the enthusiasm to go through with the project – our only barrier is funding. If you'd be interested in sponsoring it, please get in touch via [email protected] and [email protected].
James Goodman and Lewis Bassett work for Chris Williamson MP.
More from LabourList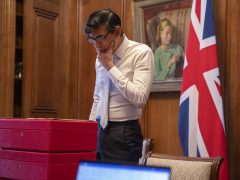 News
The TUC has urged Rishi Sunak to urgently extend the furlough scheme amid rising unemployment as "millions of…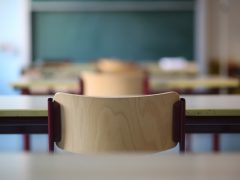 Daily email
Boris Johnson has continued to use Theresa May's old tactic of ignoring opposition day votes. The government adopted…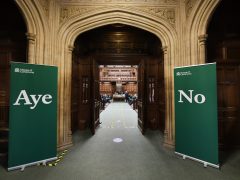 News
The House of Commons has approved, by 263 votes, Labour's expression of support for protecting holiday pay entitlements…