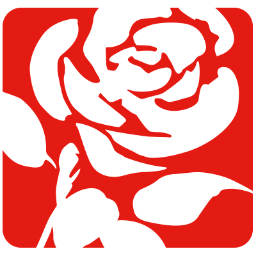 Curiously quietly, and overshadowed by the own goal of the NEC picking a fight with the Chief Rabbi and the entire organised Jewish community over its bizarre refusal to adopt the full International Holocaust Remembrance Alliance definition of antisemitism, Labour's NEC meeting on Tuesday saw a first draft of the proposals from the democracy review.
Former MP and political secretary to Jeremy Corbyn Katy Clark has certainly put a lot of work in digesting a deluge of over 11,000 submissions, travelling around the country to consultation meetings and squaring off different stakeholders to produce a very lengthy and detailed set of proposals.
However, the whole seems less than the sum of its parts. There's very little mention of the existential purpose of Labour's structures: to get Labour councillors and MPs elected so they can actually bring about social justice locally and nationally. These democracy review changes must help us campaign better and pick candidates and policies capable of winning. We've gone from Blair's structure called "Partnership in Power" to one best described as "Confrontation and Fixing for Control of the Party".
This doesn't read like a sweeping, strategic top-to-bottom redesign of party structures designed to create a new democracy and campaigning machinery fit for the technological and cultural realities of the 21st century, the mass membership recruited since 2015, or the movement politics of Momentum.
Instead, most of the Byzantine characteristics of Labour's internal structures are still there. The ones that have frustrated, confused, obstructed and burned out the enthusiasm not just of the political neophyte element of Momentum but of generations of new members before them, and given generations of political fixers a million tricks to pull. Herbert Morrison and Nye Bevan would be able to read the 2019 rulebook when it emerges and recognise most of the fundamentals as being unchanged.
The key factor here is that, as shown already this year in the Lewisham East selection and the fight between Jon Lansman and Jennie Formby for General Secretary, the Corbynite Left is not monolithic. The interests of the left-wing unions (let alone the other big unions like USDAW, Unison and GMB, which are to varying degrees sceptical about the Corbyn project) are not always the same as those of Momentum's activists. Unite is willing and able to veto proposals from Momentum that would undermine its institutional power.
The document presented to the NEC may have been framed in lofty language about "a mass movement to transform our society" but that has had to be balanced against the hard reality that the unions already sacrificed every bit of power they were prepared to give up in previous rounds of party reform. They have nothing else they can give up without surrendering their role as ultimate veto-wielding guardians of the rulebook and the policy process in a party that they created, sustained and fund. Any demands for a more "member-led" party therefore run up against an understandable refusal by the unions to budge from their one third of seats on the NEC and half of votes at party conference. Momentum might be able to marshal 100,000 people on its email list, and the wider party membership of 500,000, but the union general secretaries can say they speak for a bigger movement – over two million affiliated members – and that their collective nature has to be represented in collective, not individual, representation.
As with Ed Miliband's over-hyped "Refounding Labour" review in 2011, the leader's office can only put forward rule changes that can command a majority on the NEC (impossible without the support of at least two of the four biggest unions) and then a majority on conference floor (where the four largest unions have 41% of the total votes, an effective veto if combined with the non-Momentum minority of CLP delegates). The most left-wing of the major unions, Unite, peppered its submission to the review with dead bat commentary such as, regarding the NEC, "Unite believe the current composition represents the breadth of the Labour Party while maintaining a size that is functional for the role it needs to perform and therefore does not necessarily require any change in composition."
The reforms will understandably not be able to radically change the balance of power between different stakeholders in the party. Instead, there's a kind of potpourri of smaller changes, some idealistic bones thrown to Momentum, some common-sense and consensual progressive changes, some ticking of the list of 1970s Campaign for Labour Party Democracy shibboleths, some tactical fixes to give a vote here or there's factional advantage to the left, and quite a lot of petty, vindictive score-settling.
I can't go through every single recommendation in this article as there 83 pages to the report. There is good progressive content about equalities and diversity and the liberation campaigns (women, BAME, LGBT+, members with a disability) throughout the sections. There are also some good practical suggestions around how local parties function and members' rights, and about making the way conference runs fairer (e.g. piloting speakers' lists instead of people waving objects to catch the chair's eye).
The proposed nomination threshold for leadership elections allowing candidates to get on the ballot if they have significant support from either CLPs or unions but not MPs seems to have been rigged so that it is easy to get on the ballot if you can secure just 10% of CLP nominations (i.e. you are a candidate with Momentum support). But if you have the backing of a major union with 20% of the union vote (perhaps you are Angela Rayner backed by UNISON), that isn't enough – you need a couple of other unions to nominate you too.
The decision to keep voting rights for registered supporters may yet backfire as it leaves the door open to very dramatic changes in the electorate after the candidates for a future leadership election have emerged, i.e. for a candidate from a different wing of the party to mirror Corbyn's summer 2015 mass recruitment.
Generally there is an obsession with one-member-one-vote (OMOV) balloting members every five minutes for every available position, including by-elections for NEC seats (to stop Ann Black getting on as highest runner up when one of the Momentum crew grabs a safe parliamentary seat?) when we already have eight-month-long NEC campaigns every two years. This raises questions: what will be the political impact when the turnout collapses due to lack of interest, what is the point in people being delegates to conferences or councillors if everything is decided by OMOV ballot anyway, and how much will this all cost?
The commitment to OMOV stops dead at the election of trade union reps at every level, but operates a bizarre double-standard where non-union affiliates are instructed on the use of OMOV and unions are not. Where it really matters politically, NEC seats, there is the semblance of OMOV for the Young Labour and new disability seats, but the ballots will be utterly pointless as 50% of the vote will already have been cast by the unions without a ballot of their members. The outcome will have been predetermined if the main unions agree on a candidate.
Generally, whilst the review rightly doesn't dare to suggest anything about how trade unions should organise their own internal affairs, there is a double standard. Micro-managerial proposals direct how socialist societies, which historically have also been proudly independent affiliates, should conduct themselves, e.g. looking at whether their membership fees are too high when they are a fraction of the cost of joining a union. The party wouldn't dream of telling a union how much it should set its fees at.
Ideas my organisation, Labour First, put forward about improving regional representation on the NEC have been dismissed on the grounds that there are different numbers of members in the different regions. That's the whole point, though – our membership is disproportionately white, middle class graduates from London and the South so you need to guarantee representation for smaller regions. Otherwise, working class Northerners and Midlanders won't get a voice.
On policy-making it would be difficult to defend the operation of the National Policy Forum in practice. They are some of the least productive meetings any Labour member has ever had to endure, which is saying something. Submissions often seem to just disappear into the ether, but the replacement system isn't modern or innovative or participatory. It's turning the clock back to the 1970s heyday of the old NEC Home and Foreign Policy Committees (the former chaired by Tony Benn in his pomp) with a powerful new NEC Policy Committee, and binary choices on resolutions and confrontational shouting matches at annual conference.
This doesn't make any sense when the Left control the party anyway. How does it help Jeremy become PM if conference is a factional bun fight rather than a showcase for our agenda and team for government? NEC members do the role for free in their spare time. They are already struggling with oversight of the party's organisational and disciplinary processes, how are they going to cope with oversight of policy too? And with Corbyn supporters controlling the shadow cabinet, why is it necessary to have the NEC back-seat-drive them?
The petty score-settling includes withdrawing the funding for Labour Students' (NOLS) three members of staff, which is the report's Anakin Skywalker slaughtering the younglings in the Jedi Temple moment. It reflects 30 years of ultra-Left frustration with moderate victories within NOLS and NOLS victories over far-left Labour members running against Labour candidates within NUS.
The leadership seem hell-bent on creating conflict within local authorities and with councillors as a group, with the proposal for councillors to lose their right to elect their own leaders and for this to be thrown to yet another set of OMOV ballots not killed off. There are hints it could be piloted in some councils despite concerns that this is a breach of local government law, which requires councillors alone to elect council leaders.
Finally, there are some great cliff-hangers for the next episode in our party's ongoing obsession with its own rules, e.g. "should boundary changes take place, there will be a need to review the selection procedures relating to parliamentary candidates".
Overall, 10/10 for effort, 5/10 for content.
More from LabourList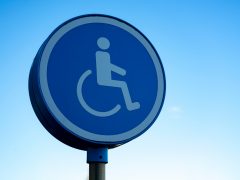 Comment
Disabled people were promised a bold, transformative new national strategy – but what we got was far from…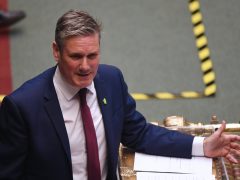 Comment
There is a gaping hole where the government's employment rights policies should be. But while ministers continue to…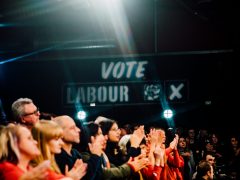 Comment
Of the many tragic missed opportunities over the last five years, the failure to build a political bridge…