As the NHS reaches 70, I'm extremely proud to recognise the long-lasting partnership Macmillan Cancer Support has had with the National Health Service. We've worked alongside the NHS since its inception and I look forward to that partnership strengthening as we move forward over the next 70 years and beyond. Our partnership was celebrated this week at a special parliamentary reception, marking this historic and significant milestone with key stakeholders in the sector. 
It's remarkable how much the NHS has adapted to meet the country's changing needs and shifting demographics; a testament to those who work within it. All healthcare professionals work extremely hard to keep the system working effectively, but the scale of the challenges presented by growing demand and the associated financial pressures has now become too big to ignore.
Between 1911 when Macmillan was first established and the present day, the cancer story has changed significantly. Like the NHS, Macmillan has adapted and changed to continue to support those who need us. Yet whilst there have been some incredible advances in cancer treatments and survival rates have improved during the NHS's 70-year history, we know from our research that the number of people living with a cancer diagnosis in the UK is set to rise to over four million by 2030.
People are now twice as likely to survive for at least ten years after a cancer diagnosis compared to 40 years ago – but living longer does not always mean living well. Many are struggling to cope with the impact cancer has on their lives, and the NHS must be given the resources it needs to care for people from the point of diagnosis onwards, focusing not just on treatment, but on supporting people to maintain their best quality of life.
With the news that the government is working on a 10-year vision for improved health care, now is as much a time for reflection as it is for celebration. Macmillan's purpose is to help everyone with cancer live life as fully as they can, but we can't do this alone. The government must give the NHS the tools it needs to adapt for the next chapter in its history and not miss this opportunity to transform cancer care in this country.
A long-term plan that will truly modernise and transform services is imperative. At Macmillan, we have devised a set of principles which must be reflected in this plan if we are to have a health system able to effectively support people living with cancer at the time they most need it.
A core and urgent priority is the workforce. Our recent census of specialist cancer nurses and support workers for example showed startlingly broad variation across the country in the number of newly diagnosed patients per specialist cancer nurse. This level of variation impacts on patient care and experience.
Expanding the workforce to ensure the delivery of high-quality care while remaining sufficiently skilled as medical and scientific advances requires new approaches to patient care. Getting the right workforce in place is essential and underpins everything. Without a costed plan to boost recruitment or an investment in training procedures and professional development, any positive ambitions for improving cancer care will be in vain. 
Driving progress on end of life care must also be a priority so that an individuals' choices and preferences are always known, recorded and acted upon. And a long-term plan should also recognise that health is determined by a wide range of social, economic and environmental factors. The under-75 mortality rate for cancer is more than twice as high for the most deprived areas compared to the least deprived areas – a shocking statistic – and for almost all cancers, people in the most deprived areas are more likely to be diagnosed through emergency presentations.
To truly achieve world class outcomes for people with cancer, we must achieve equal care for everyone, especially those most at risk of falling through the gaps at present. Future-proofing cancer care is about enabling staff to provide high quality patient-centred care; ensuring treatment is not determined by who a person is, where they live or what they earn, and delivering personalised and coordinated care across all our regions and communities.
This is a watershed moment for cancer care. Now is the time for government, decision-makers and NHS leaders to act boldly and decisively to ensure cancer services are future-proofed and equipped to help everyone with cancer live life as fully as they can.
Dr Fran Woodard is executive director of policy and impact at Macmillan Cancer Support.
More from LabourList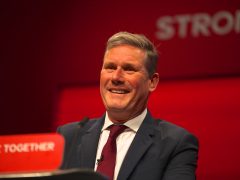 Daily email
Since becoming Labour leader, Keir Starmer has made consistent efforts to show that he is not Jeremy Corbyn…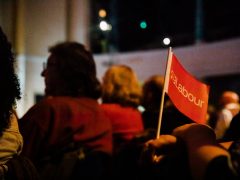 News
New guidance issued by Labour for selecting parliamentary candidates ahead of the next general election is set to…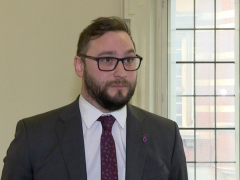 News
Christian Wakeford today defected from the Conservatives to the Labour Party. Some have wondered whether his politics fit…