Sign up to LabourList's morning email for everything Labour, every weekday morning.
Who needs Love Island when politics brings this level of drama? To avoid what would have been a devastating Commons defeat, Theresa May yesterday decided to back her Brexiteer rebels and whip Tory MPs to vote with them on four amendments to the customs bill. Yes, the Prime Minister u-turned to accept amendments designed to humiliate her and defeat key aspects of her Chequers plan. Jacob Rees-Mogg's European Research Group intended for these changes to be a 'show of strength', and boy did they show strength.
The farcical situation infuriated Tory Remainers, 14 of whom defied the party whip to vote down the amendments – i.e. they supported government policy as it had stood at lunchtime, but rejected government policy as it existed by the afternoon. Another minister, this time a Remainer, Guto Bebb had to resign. In the end, May avoided defeat by just three votes. She was helped by Labour Leavers Kate Hoey, Graham Stringer and Frank Field (plus suspended Kelvin Hopkins). Lib Dem leader Vince Cable and predecessor Tim Farron didn't turn up for the key votes, even though being Remain-y in the chamber is literally the whole point of them.
No10 claimed: "We've accepted these amendments because we believe they're consistent with the white paper." Right. Well, whether the amendments laid down by Rees-Mogg's ERG have changed the government's Brexit trajectory isn't the most important factor here – it's not as if the EU is going to accept these proposals anyway. The main takeaway from yesterday was summed up by Remainer Conservative MP Sarah Wollaston: "PM may be in Office but it seems the ERG is in power." It may have been a narrow victory, but the Tory leadership now knows they will have to toe the Brexiteer line because that's what parliamentary arithmetic dictates.
The drama continues today as the trade bill arrives in the Commons. Angry Tory Remainers have tabled an amendment, also signed by Chuka Umunna and Chris Leslie, that would keep the UK in an EU customs union. Labour hasn't yet decided whether to support it: the change offers government the opportunity to avoid customs union membership if it can strike a frictionless trade deal with the EU by 21st January 2019, but that's unlikely so it basically seems to align with Labour policy.
Today Labour's NEC meets again. Members are faced with a packed agenda, and most of their time will be dedicated to discussing the party democracy review before the proposals are finally voted on at conference in September. But we're also expecting the matter of whether the new code of conduct on antisemitism is robust enough to be debated. Here's my take on the likelihood of the ruling body shifting its position on the guidelines.
Finally, the government is also cheekily trying to bring summer recess forward from next Tuesday to this Thursday. Liam Fox has actually appeared on TV this morning trying to claim that there's "not much business in the last few days of a parliamentary session", but as Esther Webber points out that's two fewer days for urgent questions/statements. Of course recess isn't a holiday for MPs (or certainly shouldn't be for the most part) but right now the most important job of parliamentarians is working out how on earth to manage Brexit. This is the definition of 'not a good look'. Again, Labour hasn't yet decided how it will whip on the early recess issue – though no MPs I've spoken to so far are prepared to vote in favour.
Update: The government is now "in two minds" about whether to move the early recess motion.
Sienna @siennamarla
Sign up to LabourList's morning email for everything Labour, every weekday morning.
More from LabourList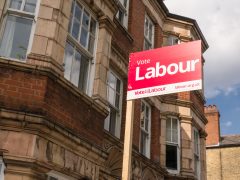 News
Submissions closed at 5pm today for those wanting to respond to the call for evidence put out by…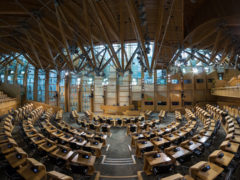 News
Scottish Labour has confirmed that it will be seeking support from other parties and tabling a motion of…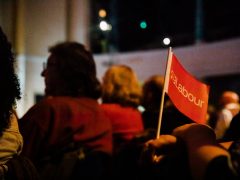 Comment
Sheffield Heeley Labour Party recently held the third of three sessions of an educational programme around antisemitism developed…