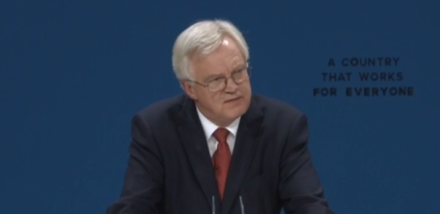 David Davis has finally followed through on his threats: the Brexit secretary resigned just before midnight yesterday. Unhappy with the outcome of Theresa May's Chequers away on Friday, Davis wrote to the Prime Minister last night outlining his reasons for stepping down.
He managed to avoid calling the negotiating position agreed by cabinet a "turd", unlike Boris Johnson(who has so far kept very quiet since DD's resignation), but does say current proposals fail to deliver on the promise to restore parliamentary sovereignty. "In my view the inevitable consequence of the proposed policies will be to make the supposed control by parliament illusory rather than real," writes Davis.
Junior minister Steve Baker, former head of the European Research Group now led by Jacob Rees-Mogg, has also quit. (He has reportedly been added back to the ERG Whatsapp organising group, which – as the New Statesman's Patrick Maguire explains – is cause for the Prime Minister to worry.)
The immediate question is who will replace David Davis. The man himself said the Prime Minister needs an "enthusiastic believer" in her Brexit approach rather than a "reluctant conscript". But May will want to nab a Brexiteer, so it's between Michael Gove, Liam Fox and Chris Grayling. What a mess. Scrapping DExEU altogether sounds like a better idea – after all, it's reportedly Leaver enemy number one, civil servant Olly Robbins who leads on the negotiations.
What has actually changed, and what does this mean for the Labour Party? "The Prime Minister is in office but not in power," goes the Labour line. There's no doubt both the government and May's authority are stunningly weak. Her carefully balanced cabinet has been thrown into chaos; on the backbenches, both Remainers and Leave 'ultras' are causing trouble; a furious party grassroots has seen Tories cutting up their membership cards over the weekend.
ConHome's Mark Wallace points out that those members may now be searching for Sellotape in anticipation of a leadership contest – but that looks unlikely. We must wait for the chair of the Tory backbenchers' 1922 Committee to receive letters from 48 MPs before a contest is triggered. And even if it does reach that threshold of 15%, there is a consensus that May would survive of a confidence vote.
As for Labour, the Opposition is now operating in a different context – one in which the Prime Minister's authority is reduced further still and the government is more likely to fall than at any other point since last June – yet its next steps are the same.
Before recess, Labour will seek to force votes on customs and trade bills, and hope that the Commons backs membership of a customs union. But while the realities of Brexit haven't changed, and the Irish border problem still demands a solution closer to Keir Starmer's position than May's, the parliamentary arithmetic hasn't changed either.
UPDATE: Dominic Raab has been appointed new Brexit secretary.
Sienna @siennamarla
Sign up to LabourList's morning email for everything Labour, every weekday morning.
More from LabourList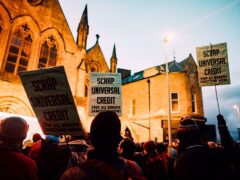 News
Labour has backed a campaign by over 50 organisations calling for Covid Universal Credit increases to be kept…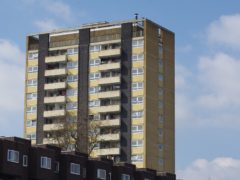 News
Labour has called on Tory MPs to vote down government reforms to the planning system as the changes…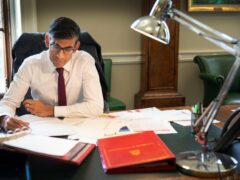 News
The Labour Party's Anneliese Dodds has highlighted seven ways in which the winter economic plan put forward by…