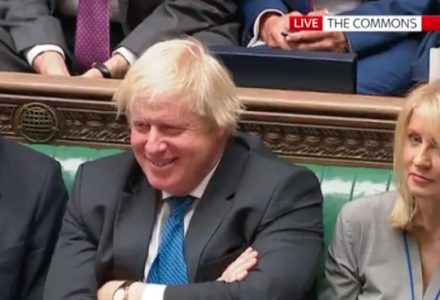 Last week Boris Johnson decided to open up the burka debate, and it's still raging. Although the former Foreign Secretary said he really wasn't in the business of telling women what to wear, and did not support an outright ban of the garment, he told Telegraph readers he found it "oppressive" and "absolutely ridiculous that people should go around looking like letterboxes" or "bank robbers".
Far from simple buffoonery, Johnson's comments are offensive, provocative and a successful attempt at political posturing. His contribution has added little to the deeper considerations of this topic, while getting him the column inches he craves. And while there has been condemnation of his use of language, this has been diluted with support for the premise of his argument coupled with some praise for his willingness to raise the topic. But amid the media storm, what seems to have been lost is a real consideration of the women who are impacted. Muslim women, whose way of life, faith and appearance are flippantly criticised in a way that can breed resentment and isolation. 
Political commentators who support a ban often share Boris' views on the oppressive nature of the clothing, citing concerns about women's rights and freedoms. Irony seems to have been lost in this argument, in which men are demanding that women conform to their understanding of social norms. The same voices have remained silent on the wider gender equality concerns with little to say on sexual harassment, the pay gap, sexual violence or period poverty.
This consideration often exposes the argument for what it is: a veil for Islamophobia. And sometimes the veil slips. It's not only Boris who has fallen foul to it – Conservative MP Andrew Bridgen admitted that the burka makes him feel 'uncomfortable'. In doing so, Bridgen vocalised a prejudice and fear that has little to do with the wellbeing of these women, but provides useful political fodder. I would like to remain hopeful that most politicians can be responsible in how they perform their high-profile roles. However, it's difficult to ignore the divisive politics that has become the norm in our political landscape, spurred by the popularity of Trump in the US who exploits social challenges and builds animosity for personal gain. 
Worryingly, what seems to be something missing in this entire conversation is the voice of the women it impacts. As a Muslim woman I choose not to wear a hijab and have my own views about what place the burka has in Islamic traditions, but even I can feel the sense of isolation and targeting this debate instils. The pressures on Muslim women can be enormous, whether from within Muslim communities or wider society, and in recent years the prejudice has grown with many facing racial slurs or targeted hate crime. In such a climate, it is at times a toxic discussion that disempowers women by, at best, dismissing their views and, at worst, not even giving them a seat at the table. Ironically it is the same lack of autonomy over their own lives that critics of the burka cite to justify their argument.
There is scope to approach this discussion in a way that genuinely considers the views of the women involved rather them subjecting them to ridicule. Boris could have expressed his opinion with the sensitivity that this debate requires, but instead he chose to use provocative and insulting language. It played to a particular brand of populist politics, which rejects multiculturalism and exploits religious, racial and cultural divides. In this case it's the Muslim community, and women in particular, that are collateral damage in driving forward the growing clash of civilisations agenda.
Naushabah Khan is a Labour councillor in Medway and a former parliamentary candidate.
More from LabourList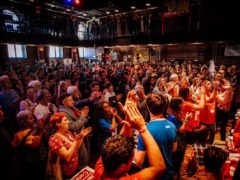 News
Momentum members have elected a new national coordinating group with candidates on the Momentum Organisers slate winning a…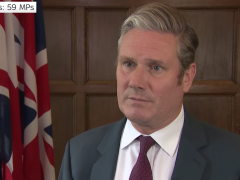 Video
Keir Starmer has declared that replacing Boris Johnson as Prime Minister with another Conservative MP is "not the…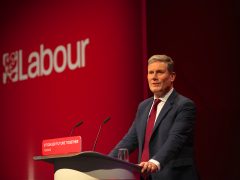 Daily email
Boris Johnson has finally agreed to go. Following an unprecedented number of resignations over the past few days, a…