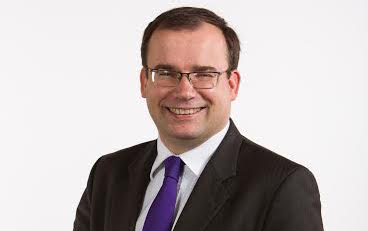 The idea of selling Wembley Stadium, one of Britain's great national assets, for what appears to be a relatively short-term injection of cash into the sport has been met with deafening silence. The stadium is a national asset and we should not forget that public stakeholders invested a total of £161m to help to build it.
There has been little transparency on the financial numbers the Football Association (FA) are claiming the sale would generate, and even less discussion about alternate ways to finance more investment into grassroots sport. Yet few have spoken out. 
The FA claim selling Wembley will allow them to put an extra £70m for 20 years into the grassroots. What then? Once a national asset has been sold off, that's it – there would be no new pot of gold for the FA to exploit.
Instead of selling off Wembley Stadium, iconic home to England's football team and huge commercial money spinner, the FA should be demanding the government introduce a levy of 10% on the TV income Premier League clubs receive. This would fund the much-needed expansion of investment in grassroots sport and help nurture the next generation of Harry Kanes, Jordan Pickfords, and Kieron Trippiers.
The Premier League kicks off this weekend with England's top clubs set to share another £2.5bn in prize money at the end of the season. Indeed the League continues to receive at least £3bn from domestic and overseas TV rights, so it's not hard to see how England's richest clubs have so much money to share around between themselves.
But grassroots football in England is, unfortunately, not as healthy as the Premier Leagues prize pot. Currently only one in three grass pitches are of adequate quality to play football in England, and last season one in six matches were cancelled due to poor facilities. It is worth remembering that participation in sport helps tackle issues such as education, health and wellbeing, obesity and crime, all whilst fostering community engagement.
To try to inject more cash into community sport, the FA plans to sell off its biggest asset and fund extra investment in grassroots football for just 20 years. Tax payers paid out over £160m to build Wembley – any decision to sell off this nationally important venue should not be taken before other alternatives have been exhausted.
And there are alternatives. At last month's digital, culture, media and sport committee hearing on 'Wembley Stadium and the future of English Football', former Manchester United and England star Gary Neville led discussion of alternatives to the sale of Wembley that would still secure extra funding for the grassroots. A levy on agents fees and a reduction in the prize pot for the big clubs were two of the ideas floated.
In 2016 Deloitte reported that the Premier League's financial clout is unrivalled, with "well over double the revenues generated by the next highest league, Spain's La Liga". England's unexpected run of form in this summer's World cup will no doubt be a further boost to the Premier leagues profits as a new generation of youngsters up and down the country are inspired to emulate their heroes. The Premier League has the resources to ensure these youngsters have adequate facilities to take part in the sport they fund.
Just 10% of the £3bn that the Premier League will take in this season through the domestic and overseas sale their TV rights would fund grassroots facilities to the tune of £300m per year. A figure that is more than three times the current funding the Premier League currently provide to grassroots football, and a figure that would keep Wembley Stadium as a national asset we can be proud of.
The Premier League clubs might have to accept a small reduction in their prize pot but at worst it would mean an annual reduction of between £1-£5 million an amount which wouldn't even equate to the cost of a reserve team right-back. The Premier League has a duty to substantially increase its contribution to community and neighbourhood sport and if it won't then the government should legislate.
Unless we on the left speak up for Wembley Stadium, this is set to be yet another example of one of our great national assets sold off to make a rich man even richer. Meanwhile, our wealthiest football clubs, and their billionaire owners, get away without making a proper contribution to their local communities.
Gareth Thomas is chair of the Co-operative Party and MP for Harrow West.
More from LabourList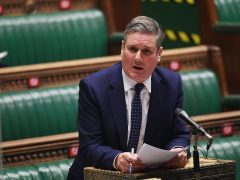 News
Keir Starmer has been urged in an online meeting of the parliamentary party tonight not to ditch the…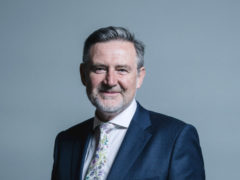 Comment
Tonight will be like old times. The lobby correspondents gathering outside Committee Room 13. Ears pressed to the…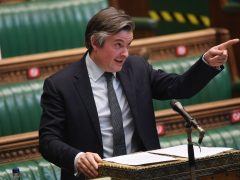 News
Jonathan Ashworth has said the spread of the Indian variant in the UK could have been avoided while…