The Labour Party is under increasing pressure to back a system of proportional representation (PR), according to electoral reform campaign group Make Votes Matter.
Figures released by the group this week reveal that 36 Constituency Labour Parties (CLPs) have passed motions calling on the party to back PR.
Labour members are demanding that the party reject first-past-the-post (FPTP) and support the introduction of a form of PR in which "all votes count equally and seats match votes". The motion calls on the party to consult the membership for their views on PR.
Joe Sousek, spokesperson for Make Votes Matter and executive member of the Labour Campaign for Electoral Reform, commented: "These motions are just the tip of the iceberg. There's a growing realisation among the membership that you can't build a progressive, equal society using such an outdated and unrepresentative form of democracy.
"I don't believe there's a single country with first-past-the-post that Labour members would say is an example of a society 'for the many'. It's said that Labour is becoming a more democratic party. There could be no better way to show this than to listen to these CLPs and consult the whole membership about backing PR."
PR refers to any system of voting whereby the share of seats a party wins matches the share of votes it receives. There are many different systems of Proportional Representation but all have that central aim. The CLP motions do not call for any specific form of PR.
There is a broad spectrum of views on PR within the Labour Party. According to Make Votes Matter's map of MPs views, 82 Labour MPs are known supporters of PR.
Labour MP Ruth Cadbury, whose Brentford & Isleworth CLP is one of the 36 to pass a motion calling for reform, is a fervent supporter of PR. She told LabourList: "While no system is perfect, all systems have elements of complexity. All can bring instability, hung parliaments and coalitions.
"PR brings proportionality, as people know that their vote will help towards the weighting of the party they want to see sitting in that legislature, and reflects the complex diversity of the UK now."
But Anneliese Dodds, Labour MP for Oxford East whose CLP has also called on the party to back PR, is less certain.
"I've had a number of meetings with different constituents concerning proportional representation," explains Dodds. "Pure PR systems seem to be correlated with more extreme forms of political leadership and to have much less of a constituency link, although I realise that many of those advocating for PR are suggesting mixed systems. I will continue to listen carefully to the views of my constituents on this matter."
The current wave of motions is the largest the party has seen since the 1990s, which led to Labour promising action on electoral reform. The independent Jenkins Commission was established by the Blair government and recommended a form of PR in 1998 – but no further action was taken.
Polling from 2017 showed that 76% of Labour voters would support a manifesto pledge to bringing in PR, with just 5% opposed. Support among members, according to Make Votes Matter and the Labour Campaign for Electoral Reform, is similarly strong.
More than 80 Labour MPs have endorsed PR for the House of Commons:
Stephen Kinnock, Aberavon
Margaret Hodge, Barking
Tracy Brabin, Batley Spen
Marsha de Cordova, Battersea
Neil Coyle, Bermondsey and Old Southwark
Rushanara Ali, Bethnal Green and Bow
Richard Burden, Birmingham Northfield
Jess Phillips, Birmingham Yardley
Helen Goodman, Bishop Auckland
Peter Dowd, Bootle
Ruth Cadbury, Brentford and Isleworth
Lloyd Russell-Moyle, Brighton Kemptown
Kerry McCarthy, Bristol East
Darren Jones, Bristol North West
Wayne David, Caerphilly
Daniel Zeichner, Cambridge
Rosie Duffield, Canterbury
Anna McMorrin, Cardiff North
Stephen Doughty, Cardiff South and Penarth
Kevin Brennan, Cardiff West
Susan Elan Jones, Clwyd South
Thelma Walker, Colne Valley
Steve Reed, Croydon North
Jon Cruddas, Dagenham and Rainham
Chris Williamson, Derby North
Helen Hayes, Dulwich and West Norwood
Laura Pidcock, Durham North West
Rupa Huq, Ealing Central and Acton
Stephen Pound, Ealing North
Virendra Sharma, Ealing Southall
Grahame Morris, Easington
Martin Whitfield, East Lothian
Ian Murray, Edinburgh South
Justin Madders, Ellesmere Port and Neston
Bambos Charalambous, Enfield Southgate
Teresa Pearce, Erith and Thamesmead
Ben Bradshaw, Exeter
Seema Malhotra, Feltham and Heston
Paul Sweeney, Glasgow North East
Tonia Antoniazzi, Gower
Andy Slaughter, Hammersmith
Tulip Siddiq, Hampstead and Kilburn
John McDonnell, Hayes and Harlington
Barry Sheerman, Huddersfield
Wes Streeting, Ilford North
Sandy Martin, Ipswich
Stephen Hepburn, Jarrow
John Grogan, Keighley
Emma Dent Coad, Kensington
Cat Smith, Lancaster and Fleetwood
Alex Sobel, Leeds North West
Liz Kendall, Leicester West
Jo Platt, Leigh
Vicky Foxcroft, Lewisham Deptford
Stephen Twigg, Liverpool West Derby
Paul Farrelly, Newcastle-under-Lyme
Paul Flynn, Newport West
Clive Lewis, Norwich South
Debbie Abrahams, Oldham East and Saddleworth
Luke Pollard, Plymouth Sutton Devonport
Stephen Morgan, Portsmouth South
Chris Bryant, Rhondda
Tony Lloyd, Rochdale
Kevin Barron, Rother Valley
Gerard Killen, Rutherglen Hamilton West
Paul Blomfield, Sheffield Central
Tanmanjit Singh Dhesi, Slough
Alan Whitehead, Southampton Test
Jonathan Reynolds, Stalybridge and Hyde
Ann Coffey, Stockport
Paul Daniel Williams, Stockton South
Chuka Umunna, Streatham
David Drew, Stroud
Geraint Davies, Swansea West
David Lammy, Tottenham
Alan Campbell, Tynemouth
Stella Creasy, Walthamstow
Mike Amesbury, Weaver Vale
Karen Buck, Westminster North
Alison McGovern, Wirral South
Margaret Greenwood, Wirral West
Rachael Maskell, York Central
The following CLPs have passed motions to Labour's National Policy Forum calling for PR since the start of the current campaign:
Bath; Bedford; Bognor Regis & Littlehampton; Brentford & Isleworth; Brighton Kemptown; Chichester; Colne Valley; Crewe & Nantwich; Daventry; Devizes; Glasgow Cathcart; Gosport; Guildford; Harwich and North Essex; Herefordshire North; Holborn & St Pancras; Lewes; Milton Keynes North; Milton Keynes South; Newark; North Cornwall; Oxford East; Oxford West Abingdon; Romsey Southampton North; Ruislip, Northwood & Pinner; Sheffield Central; Sittingbourne & Sheppey; Southampton Itchen; Southampton Test; Stroud; Suffolk South; Sutton Coldfield; Taunton Deane; Truro & Falmouth; Warrington South; Witney.
A draft CLP motion can be viewed here.
More from LabourList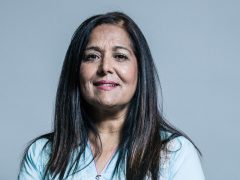 Comment
Boris Johnson's Conservative Party won a mandate to 'level up' the UK at the 2019 general election. The…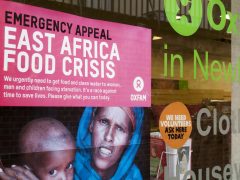 Comment
Someone in East Africa dies of hunger every 48 seconds. This is the result of the imperfect storm…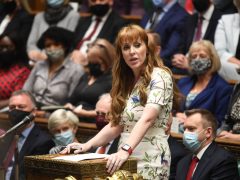 News
Angela Rayner has accused Boris Johnson of "watering down the rules to save his own skin" after the…