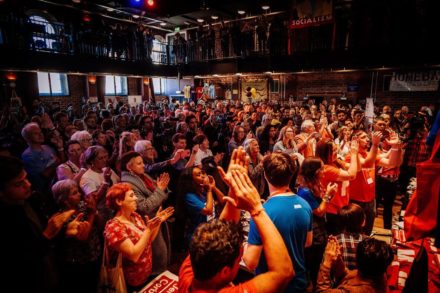 48 Black, Asian and minority ethnic members of Momentum have called on the leadership of the Corbynite group to abandon its support for the full International Holocaust Remembrance Alliance definition of antisemitism.
In a letter addressed to Momentum's national coordinating group (NCG), the pro-Corbyn BAME members note that "some Momentum leaders" have played a "pivotal role" in pushing for Labour's national executive committee (NEC) to adopt the full IHRA antisemitism definition in its code of conduct.
The 48 signatories claim BAME members have been "overwhelmingly ignored" in the internal debate. "There is a deep lack of trust in parts of the [Momentum] leadership. A lot of the groups that we've spoken to see this as unacceptable bullying, ignoring particularly BAME members," one signatory told LabourList.
The source added: "We're worried that this is contributing to a much wider atmosphere of suppression in which people of colour have become increasingly reluctant to being active in their communities and the labour movement. Many BAME members are no longer being involved and no longer campaigning just at the moment we need a Labour victory."
The letter argues that Momentum's lack of consultation with its own grassroots amounts to "bullying", and fosters a similar attitude to that seen in debates over the Iraq war. It calls for "urgent reassurances" on three areas:
1. How is it possible to speak openly about Palestine without fear of political disenfranchisement?
2. How is Momentum going to be addressing these very real fears of silencing?
3. How can we enter discussion with the leadership, in Labour and Momentum, safely on this without our own roles and positions of responsibility being threatened?
The demands come ahead of a key NCG meeting to be held on Saturday morning. LabourList understands that IHRA is not on the meeting agenda, but it could be raised under any other business.
Although not explicitly named in the letter, it comes after reports that Momentum chair Jon Lansman has privately called for Labour to adopt the IHRA definition with all 11 examples in its code of conduct. Lansman's lobbying follows weeks of high-profile disagreements between the Labour leadership, party activists and a number of MPs around the issue.
Momentum have been contacted for comment.
More from LabourList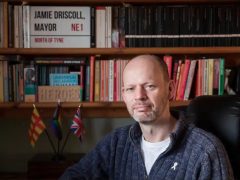 News
The Labour mayor for the North of Tyne region Jamie Driscoll has been blocked by the party from…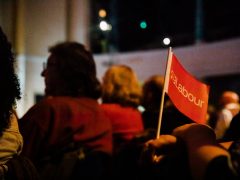 News
Labour Party membership has fallen by almost 170,000 since 2018 and by approximately 19,000 since last summer, despite…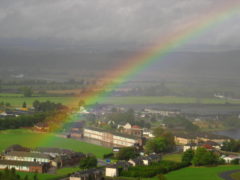 Daily email
Good morning. Parliamentary recess continues, so we thought we'd turn our attention to an under-reported story following the…