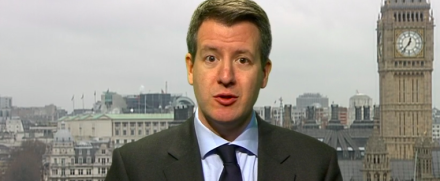 Chris Leslie, a backbench Corbynsceptic and former shadow chancellor, has become the latest Labour MP to have a motion of no confidence in him passed by his local constituency party.
Local members accused the MP for Nottingham East of "repeated attempts" to "undermine the leadership", and made reference to the Express story that claimed he and other Corbynsceptic colleagues had held secret meetings to plot against Jeremy Corbyn.
The short emergency motion says Leslie's "disloyalty and deceit" acts as a "severe impediment" to Labour's electability.
The MP himself was not present at the meeting as he had agreed to speak at 'Brexit – What Next?', an event held by Nottingham Trent University, alongside other Remain-backing politicians.
Below is the full text of the motion put forward by Mapperley branch to the wider CLP. The motion on Friday night was passed by the CLP and will have been amended accordingly.
Emergency Motion of No Confidence
This Branch deplores the repeated attempts by the Parliamentary Member for Nottingham East, Chris Leslie, to undermine the leadership of our Party, culminating in the recent revelation* of his involvement in a cynical plot to oust the democratically elected leader.
Mr. Leslie's disloyalty and deceit is a severe impediment to Labour Party electability, and incompatible with his role as Labour Member of Parliament for Nottingham East. This Branch, therefore, wish to move a vote of no confidence in our MP, Christopher Leslie.
*BBC Radio 4 about 42+ minutes into the recording: https://www.bbc.co.uk/programmes/b0bd6y5p#play
https://www.express.co.uk/news/politics/999804/jeremy-corbyn-labour-leadership-coup-brexit-antisemitism
https://www.mirror.co.uk/news/politics/jeremy-corbyn-critic-mps-hold-13043018
More from LabourList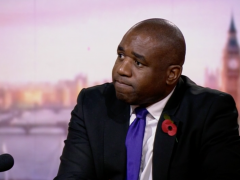 News
David Lammy has described figures showing that more than half of all young people in custody are from…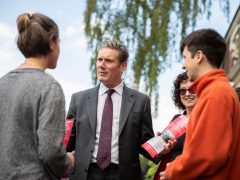 Comment
Over the past few months, at think-tank convenings, briefings with journalists and well-meaning panels on the future of…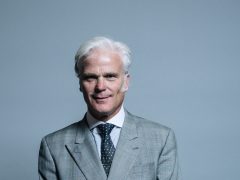 News
Labour has called on the Prime Minister to intervene and take urgent action against Conservative MP Desmond Swayne…