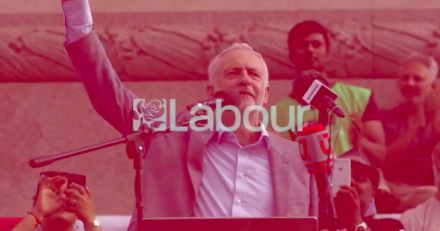 Sign up to LabourList's morning email for everything Labour, every weekday morning.
MPs return to parliament today, and the LabourList morning email is back too. Summer is supposed to be silly season, but we didn't have much respite over the parliamentary recess as rows over antisemitism within the Labour Party dominated the daily news cycle.
While the leadership struggled to place stories about water nationalisation, journalists were more interested in the focus of left-wing activists on the democratisation of party structures and processes, from Chris Williamson's democracy roadshow to the various 'people's vote' campaigns, as well as another Labour MP's resignation from the party whip. Most of all, the media were gripped by the question of whether the Labour leadership would back down on the International Holocaust Remembrance Alliance definition of antisemitism.
This week, it's all about Labour's national executive committee. Another round of elections saw the full #JC9 slate of candidates elected to the ruling body yesterday – including Peter Willsman, who lost the support of Momentum when a leaked recording showed he angrily doubted the existence of antisemitism within Labour. That he was nonetheless re-elected is wholly unsurprising: the #JC9 branding exercise was spectacularly strong, as was Momentum's early insistence that a split ballot could endanger Corbynite control of the NEC, and the endorsement withdrawal came several days after voting started. More unexpected is that Ann Black, whom many on the soft left and Corbynsceptic wings of the party hoped would beat Willsman to ninth place, came 13th. Instead, it was independent candidate Eddie Izzard came remarkably close to victory with just 2,503 votes short of a winning total.
Is Willsman's re-election a good thing for Corbyn? There are of course concerns over bad optics – 'Antisemitism row activist re-elected' isn't an ideal headline – and uneasiness about what future scandals could be on their way. Equally, many Corbynites (particularly those who believe they only have a slim majority on the NEC) are breathing a sigh of relief, as upcoming democracy review proposals and other controversial rule changes the leadership may want to push through will require the NEC's approval.
But, as Labour's new NEC members take up their places after conference, yesterday's results don't affect the make up of today's meeting. Although this unscheduled gathering was specifically called to work through 120 democracy review proposals, NEC members were informed this morning that the IHRA definition is definitely on the agenda. A shift towards full IHRA is expected – yet Corbyn's office, and many activists on the left, maintain that adopting all 11 examples in Labour's code of conduct could restrict free speech on Israel. Ultimately, another compromise looks likely, but the NEC's left is split over whether IHRA should be adopted without caveats.
The antisemitism discussion within the Labour Party can no longer be held in good faith. As many speakers at the Jewish Labour Movement's conference on Sunday acknowledged, IHRA isn't perfect. Tweaks and clarifications could have been acceptable if only Jewish groups were properly consulted, they say, but the current level of hostility and abuse precludes any such possibility. That feeling of factional entrenchment will only be heightened today as the Camden branch of Momentum and others hold a protest outside HQ to lobby against the examples.
Sienna @siennamarla
Sign up to LabourList's morning email for everything Labour, every weekday morning.
More from LabourList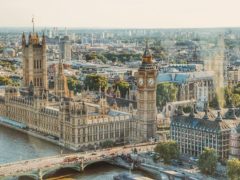 Daily email
"All of a sudden, it's a massive great hurdle once again – and I'm concerned for my immediate…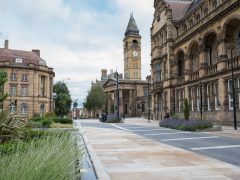 News
Conservative voters in a 'Red Wall' seat that Labour is hoping to win back have voiced their concerns…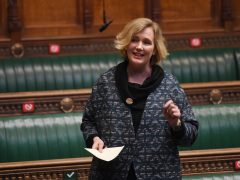 Comment
Parliament is yet again struggling with a toxic mix of privilege and patronage. To change that we want…