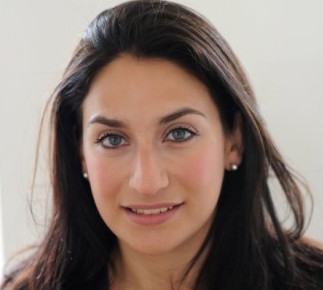 The way suicide is reported in the media shapes the way we understand it and perceive it. This places a huge responsibility on reporters, editors and producers to choose the words they write or say and the images they show with great care. That's why I joined with the columnist and mental health campaigner Bryony Gordon, and over 140 public figures including Stephen Fry, Dermot O'Leary, Zoe Ball, Lauren Laverne, Richard Curtis and David Harewood, to call on the media to report responsibly on suicide.
We have seen some real improvements in the way suicide is discussed, alongside other aspects of mental health. In recent years, journalists have tried to report suicide in more measured and responsible ways, and we all should welcome this change.
But at times, the coverage is not measured or responsible. When particular methods of suicide are mentioned in the news, such as the types and amounts of pills, there is a spike in this method of people taking their own lives. When a celebrity takes their own life, such as Robin Williams, there is a rise in the number of people dying by suicide. 
Sometimes journalists give space to speculation about the 'causes' or 'reason' someone has taken their own life – money worries, for example, or a split from a partner. But the causes of suicide are complex and difficult to discern, and no journalist is qualified to offer an analysis of why someone has died. Sometimes journalists report the comments of friends, neighbours and colleagues on the state of mind of the deceased person before their death. These kinds of views are entirely unhelpful.
To mark World Suicide Prevention Day earlier this week, we called on the media to avoid these kinds of stereotypes and to give space for more understanding coverage. There are simple steps that could be taken: the numbers of suicide helplines, such as the Samaritans, should appear alongside news coverage of suicide.
There is a body of research known as the 'Papageno effect', which shows that responsible stories, such as hopeful journeys of recovery, can help to highlight the importance of seeking help and can support efforts to reduce suicide. We want people who have survived suicide attempts to be allowed to talk about their experience. The Samaritans produce an excellent guide to reporting suicide, and we urge newsrooms and comment desks to adopt these guidelines.
We are also calling for a change in the way suicide it described, moving away from the phrase 'commit suicide' towards 'take one's own life' or 'die by suicide'. These is because the word 'commit' suggests that suicide is a crime, a sin, or both, adding to the stigma. The phrase belongs to a bygone age. The language of 'committing suicide' does not reflect our modern understanding of how and why it happens.
Suicide remains the biggest killer of young men in our country. This week, the Office of National Statistics (ONS) reported that while the overall figure has reduced slightly, there are growing numbers of teenagers in England and Wales taking their own lives: 177 among 15 to 19 year-olds, compared with 110 in 2010. This is just part of a wider crisis of mental health among young people in our country. Yet no suicide is inevitable. We should aim for zero suicide in our society. That will take a range of measures, but how we talk about suicide is an important step along the way.
Luciana Berger is president of Labour Campaign for Mental Health and MP for Liverpool Wavertree.
Find out more about the campaign and read the letter here: talkingsuicide.co.uk. Samaritans can be contacted on 116 123.
More from LabourList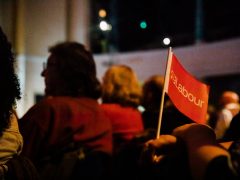 News
New guidance issued by Labour for selecting parliamentary candidates ahead of the next general election is set to…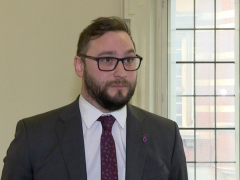 News
Christian Wakeford today defected from the Conservatives to the Labour Party. Some have wondered whether his politics fit…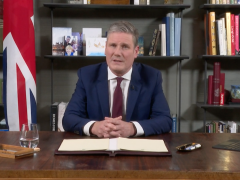 News
Keir Starmer has used a party political broadcast this evening to urge the public to "call time" on…