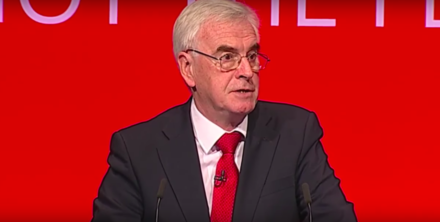 John McDonnell will call for an overhaul of workers' rights in the gig economy at the Trades Union Congress conference today.
Addressing TUC delegates in a keynote speech this afternoon, the Shadow Chancellor is expected to lay out plans for people in insecure work to be given sick pay, maternity pay and other rights and protections currently not extended to them.
McDonnell will say: "Just because you don't work regular hours doesn't mean you can afford not to work when you are sick. Just because you work several jobs doesn't mean you can afford to lose one of them without warning. Just because you value the freedom of independence or the convenience of flexibility doesn't mean you have to forgo basic rights."
The Shadow Chancellor is also set to criticise the dismissal of trade unions in the government's Taylor Report, which he will say would "not be enough" even if every recommendation were adopted.
"Because the report's starting point is that flexibility must come at the price of insecurity. This is wrong," McDonnell will argue. "Our manifesto, For the Many not the Few, published a full nine months before Taylor, contains a simple set of policies that would put a complete stop to exploitation in the gig economy.
"First, shift the burden of proof, so that the law treats you as a worker unless the employer can prove otherwise.
"Second, extend full rights to all workers including so-called 'limb b' workers entitling everyone in insecure work to sick pay, maternity rights, and the right against unfair dismissal from day one of their employment.
"Third, properly resource HMRC and fine employers who break the rules so that people get the rights they are entitled to. It's not rocket science."
Under current rules, all workers are entitled to the National Minimum Wage, working time rights, protection from unlawful discrimination and more, but those classified as 'limb b' workers rather than employees do not have access to sick pay, protections against unfair dismissal or parental leave.
As insecure work has increased, trade unions have been campaigning for the employment rights of gig economy workers – such as Uber drivers and Deliveroo couriers – where it is claimed companies have used a "bogus" self-employment model to avoid affording extra rights to workers.
Labour plans to empower enforcement agencies, boost the representation of trade unions on such bodies, abolish zero-hour contracts and promote 'sectoral collective bargaining' that would deliver pay deals on a sector-by-sector basis. A Ministry of Labour would also be set up to strengthen the voice of workers in government.
"What we are proposing… amounts to the biggest extension of individual and collective rights our country has ever seen, a plan that will irreversibly transform our workplaces and working lives. And it has trade unions right at its heart," McDonnell will say.
More from LabourList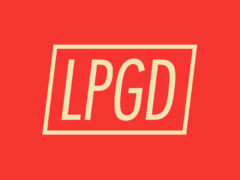 Comment
Kevin Kennedy Ryan, founder of Labour Party Graphic Designers (LPGD), recently launched a fundraiser with the admirable aim…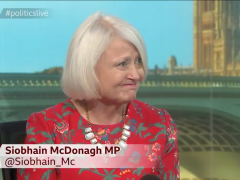 Video
Siobhan McDonagh has accused universities of treating their students like "cash cows" and suggested that the UK should…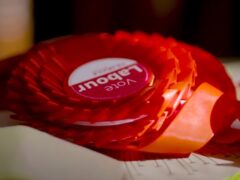 News
Left candidates in the elections for Labour's national executive committee have secured the strongest show of support from…