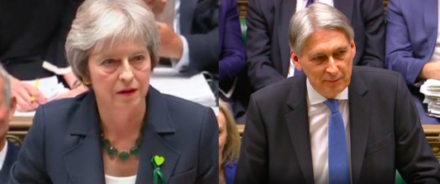 Ahead of the Autumn Budget being delivered on Monday afternoon at 3.30pm, a rift has opened up between the Prime Minister and the Chancellor. In the past few days and hours, Theresa May and Philip Hammond have publicly disagreed on two issues – the small matters of austerity and Brexit.
"What is going on?" John McDonnell tweeted. "The PM and The Chancellor contradicting each other. On the day of the budget. We've never seen anything like this."
Is this the end of austerity?
At Tory conference last month, Theresa May announced that austerity has come to an end under her government. Although criticised for the promise at the time, the Prime Minister has continued to assert – particularly at PMQs – that voters will know their "hard work has paid off" when public spending increases. This allowed Jeremy Corbyn to hit back with quotes from Tory councillors, who advised people to "never, ever believe what you hear from central government: austerity is not over".
And yet Philip Hammond spent the weekend ahead of the budget playing down those claims. Yesterday, Sophy Ridge asked: "Is austerity coming to an end? And if so – what does that actually mean?". The Chancellor replied: "The Prime Minister has said that once we get the deal done with the European Union and we can look to the future and the spending review that we will do next year, we will be able to show the British people that their hard work has paid off…".
Appearing on Andrew Marr, Hammond said: "What I'll be doing is setting out a path of public spending… the detailed allocations for departments is for next year." Both answers sound an awful lot like, 'maybe, but only if Brexit goes well and anyway it would only happen in next year's spending review'.
Would a no-deal Brexit call for a fresh, emergency budget?
Briefed by Downing Street this morning: "All spending commitments that the Chancellor is going to outline today are funded, irrespective of a Brexit deal."
But on his media rounds, Philip Hammond told Sophy Ridge on Sunday: "If we were to find ourselves in that situation then we would need to take a different approach to the future of Britain's economy. We would need to look at a different strategy. And frankly we'd need to have a new budget that set out a different strategy for the future."
As the Chancellor made clear, his approach in the budget is based on the Office for Budget Responsibility report – and by extension "us continuing to be able to trade on reasonable terms with our closest neighbours in Europe", i.e. the assumption of a deal being done with the EU.
More from LabourList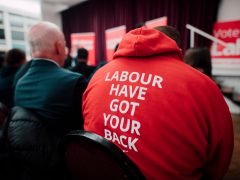 Comment
Values matter: what we and those around us hold dear is one of the biggest predictors of political…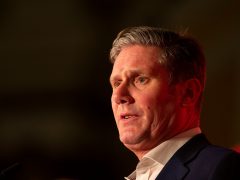 News
Keir Starmer will use his first conference speech since becoming leader to promise Britain that the party he…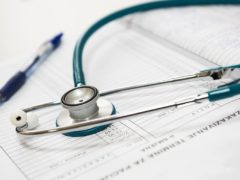 News
Labour has attacked the government over a "shameful broken promise" after it was revealed that the Tories have…