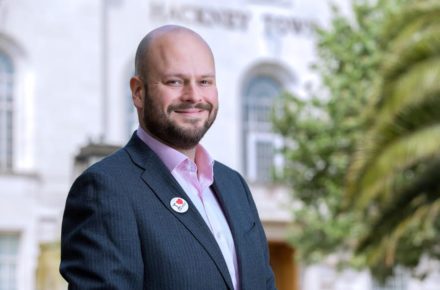 Brexit infighting, no new policy ideas and announcements stolen straight from Labour's manifesto, Tory conference was a good metaphor for Theresa May's time as Prime Minister. Her speech, lacking in ideas but full of attacks on Jeremy Corbyn, showed her party's lack of vision for the country.
But hidden in the rhetoric, there was one policy announcement that will have made council leaders across the country do a double-take. Did she really just say she will scrap our Housing Revenue Account borrowing cap? The devil will be in the detail, but yes, it appears to be true. After years of campaigning by Labour councils, housing charities, policy bodies and even the Conservative chair of the Local Government Association, the Tories have finally listened.
For nearly a decade, this Tory Treasury-imposed cap has been the main blocker on us building the new generation of council housing we desperately need. There are more than a million households on waiting lists, around 120,000 children who will spend this Christmas in temporary accommodation like hostels and B&Bs, and homelessness is rising We won't solve our country's housing crisis – a crisis made and prolonged in Whitehall – unless local authorities are given the freedom to build genuinely affordable social housing.
For too long, the arbitrary borrowing cap placed on us has hamstrung our efforts to build in the numbers we need. In Hackney, the borough I lead, we are building despite this cap, having delivered nearly 400 new council homes in the past few years (in the teeth of Tory austerity). We've promised to complete nearly 800 new council homes in the next four years under my mayoralty.
Theresa May's announcement has the potential to unleash a step-change in the number of homes councils like mine can build – returning us to our historic role as major housebuilders. Like many, I marched, campaigned and lobbied in parliament to get to this moment. We believe by 2025 full HRA reform could help us build between 700 and 900 additional council homes. This will be the highest number since the 1970s and '80s.
But while we celebrate this Labour win, we must also strike a note of caution. The Prime Minister did not announce a single penny of funding to build council housing – only the ability to prudently borrow our own money, against our assets, to finance the expensive business of constructing homes.
Alone, this won't solve the housing crisis. Many councils have no existing development programmes thanks to decades of government policy under both parties, and it will take years to build up an in-house delivery team like Hackney's. There are still pointless restrictions on reinvesting income from Right to Buy sales on building new homes – albeit with welcome noises from ministers on reforms. Most importantly, there's barely any grant funding available to get projects off the ground. At least in London we are now lucky we have a mayor committed to using existing funding to build council housing, and Hackney will work with his team to do this.
Although without a borrowing cap we can build more at one time, it doesn't mean there's any new money to build homes, and we still need to find cold, hard cash towards the £250,000-300,000 it costs us to build every home for social rent. In Hackney, we do this through what we call cross-subsidy – that is, selling some homes outright to pay for council housing. It's a successful, award-winning model that has housed hundreds of families in high-quality, modern and genuinely affordable new council homes. Even with more borrowing power, we'll still need to match it with income from private sales. We'll look to expand this model to deliver even more homes, including options for a living rent and shared ownership for private renters who will never realistically qualify for a council home.
But without reforms to Right to Buy, significant grant funding, better regulation of the private rented sector – where evictions are now the main cause of homelessness – and an end to damaging welfare changes on the most vulnerable, we risk not seeing a real change in the numbers of families unable to find or afford a place to call home.
While Theresa May's announcement on Wednesday has been hard won, and it represented a surprising change to Tory orthodoxy, whether she can convince her warring party to reverse eight years of counterproductive attacks on social housing and those that live in it remains to be seen.
Of course, there is a simpler option. A Labour government, a Labour housing minister; building on the record of councils like Hackney to truly deliver a radical programme of reform that will actually deliver the homes we need.
Philip Glanville is mayor of Hackney.
More from LabourList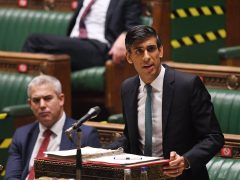 News
Rachel Reeves has declared that the resignation of Lord Agnew, over what the anti-fraud minister described as the…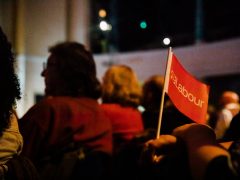 News
Martin Forde QC has sent a letter to members of Labour's ruling body today telling them that his…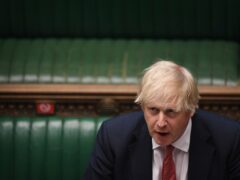 News
Boris Johnson has been warned that his government's planned increase in National Insurance contributions, which is set to…