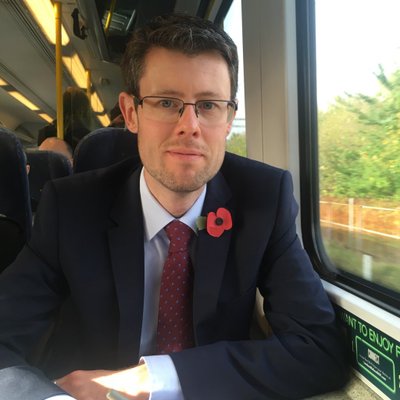 There was little surprise in what Marvin Cooke, managing director at Toyota's Burnaston plant in my region, said at the weekend: without true frictionless trade, just-in-time assembly lines will slow down and put production at risk. Toyota – always the case study of choice when I was doing my A-Level Business Studies at the turn of the millennium – pioneered this now widely-used production method. When they speak, government should listen.
Toyota's warnings come on top of the recent shut down and short time working announcements by BMW and Jaguar Land Rover, reinforcing the Brexit threat to the automotive industry, which supports 856,000 jobs in the UK. A no deal Brexit, with burdensome customs arrangements and expensive delays to the import and export of car parts, would be catastrophic for our manufacturing base.
Last year, 1.67 million vehicles were produced by 30 manufacturers across the UK. At Toyota's Burnaston plant, which I visited last year, over 180,000 cars are produced, 90% of which are for EU export. More than half of the UK's overall car production is exported to the EU.
Motor manufacturing is highly decentralised with supply chains criss-crossing Europe. Six out of ten components made in the UK are exported to the rest of Europe. Eight out of ten imported components travel in the opposite direction. Free and frictionless trade is essential to maintaining productivity, competitiveness and stable employment for car workers. Just-in-time production means plants will only hold enough stock to keep production lines going for 36 hours or even less.
A no deal Brexit – resulting in a default to World Trade Organisation (WTO) tariffs –  is simply not an option for this economically vital UK industry. Typical WTO tariffs add 10% to the cost of both imports and exports. Industry analysts have calculated that this arrangement would add an additional £2.7bn to the UK's import bill, adding up to £1,500 to the cost of a new car. At the same time, tariffs could add £1.8bn to our export bill, increasing the cost of a car manufactured in the UK by up to £2,700 for European buyers.
Brexit worries are also preoccupying leaders in the boardrooms of Britain's chemical companies. The UK government's own analysis reveals that chemicals will be the industry hit hardest by Brexit. A Whitehall briefing, produced in January, explores three scenarios. All revealed a negative impact on UK–Europe trade that will not be offset by trade benefits gained elsewhere. The best-case scenario sees a 3% decline; the worst, an alarming 16%. UK manufacturers are actively looking at setting up operations in other countries and moving more functions overseas to ensure continued access to European markets. This presents a serious threat to over 90,000 jobs in the UK's chemical industries.
Reports that US food manufacturer Mondelez International, which owns Cadbury, is stockpiling ingredients and finished goods in the UK suggests another key British industry is battening down the hatches for a hard Brexit. These moves reinforce the view expressed by parliament's business, energy and industrial strategy (BEIS) select committee, which has warned that a no deal Brexit would be disastrous for the UK's £28bn processed food and drink industry that employs 400,000 people – one third of them EU nationals.
Cars, chemicals and chocolate – three crucial UK industries are mired in uncertainty as a result of the Tories' Brexit meltdown. A bad deal and no deal are one and the same, and both would pick up where Thatcher left off. Thatcher decimated the manufacturing and industrial base of the North and Midlands' regions in the '80s and early '90s. We cannot allow Brexit to do the same. This isn't 'project fear' but project reality check for the hard Brexiteers: the warnings from manufacturing companies and their trade unions must be taken seriously.
Rory Palmer is Labour MEP for the East Midlands.
More from LabourList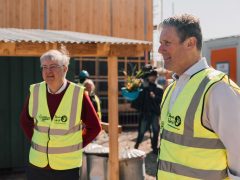 News
Mark Drakeford, the Labour leader in Wales and First Minister of Wales, has called for internal party reforms…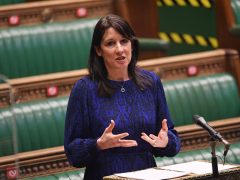 Comment
Rachel Reeves put some more flesh on the bones of Labour's economic policies today. While we await Boris…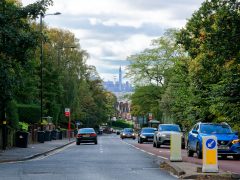 News
Labour has set out its selection timetable for choosing a new parliamentary candidate in Birmingham Erdington ahead of…