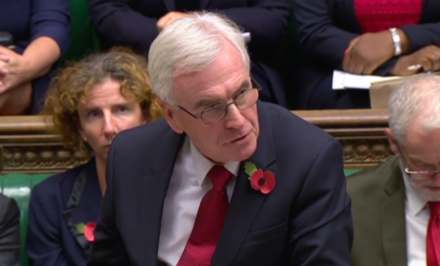 20 Labour MPs rebelled against the whip tonight to vote against the government's income tax threshold increases, despite the party leadership telling them to abstain.
Since John McDonnell confirmed earlier this week that Labour would not be voting down the budget resolution, the parliamentary party has been divided on the issue and openly debating whether they should be backing tax cuts that benefit the top 10% of earners most.
The majority of the rebel backbenchers are Corbynsceptics, including his 2015 leadership contest opponents Yvette Cooper and Liz Kendall.
Yvette Cooper, David Lammy and others had already been vocal via tweets and to the press about their opposition to the increases in personal allowance and the higher-rate income tax threshold.
People on £90-100k a yr will get tax cut worth £860 in April, those on £125k will get £600 – far more than low paid workers, at a time when child poverty going up, benefits being cut, vital council services being cut, police badly overstretched. This is wrong. I cannot support it pic.twitter.com/DQEjiLJEA2

— Yvette Cooper (@YvetteCooperMP) October 30, 2018
We should not be supporting tax cuts that disproportionately help the wealthy. Tory cuts will benefit rich families 14 times more than the poor according to @resfoundation analysis. https://t.co/9eOsri6wvy

— David Lammy (@DavidLammy) October 30, 2018
Lisa Nandy, considered to be on the 'soft left' wing of the party, had written for LabourList on Wednesday setting out her arguments against abstaining on the budget vote (motion number five). The MP for Wigan said: "If socialism is the language of priorities, as Nye Bevan put it, this choice is plain wrong and we should not support it."
Labour's amendment to the budget, proposing a new top rate of income tax for those earning over £80,000 a year, was defeated by 313 votes to 246.
Below is the full list of 20 rebel Labour MPs.
Karen Buck
Yvette Cooper
Neil Coyle
Stella Creasy
Mike Gapes
Roger Godsiff
Kate Green
Margaret Hodge
Helen Jones
Liz Kendall
David Lammy
Pat McFadden
Alison McGovern
Ian Murray
Lisa Nandy
Jess Phillips
Lucy Powell
Emma Reynolds
Gareth Snell
Martin Whitfield
More from LabourList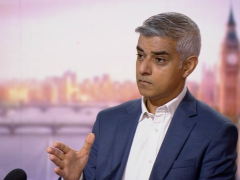 Video
Trevor Phillips on Sunday Labour's Pat McFadden from the shadow Treasury team urged the government to "get on…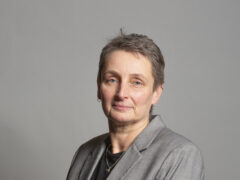 News
Kate Osborne, the left-wing Labour MP for Jarrow first elected in 2019, has revealed that she was issued…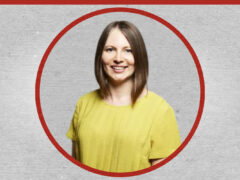 Comment
Leader's report The pre-conference leader's report is traditionally brief. Keir spent the summer on visits around the country.…