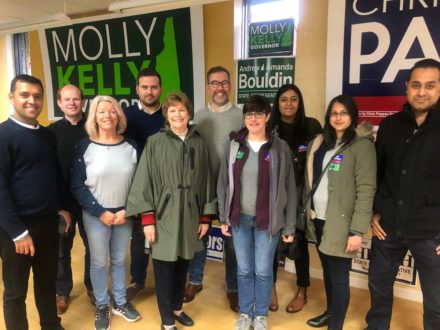 It's polling day in the States. Having campaigned in marginal races in New Hampshire and Massachusetts, it feels like there is only one show in town this year: Trump's ugly political rhetoric on immigration.
The networks are awash with political ads, but one in particular is getting everyone's attention. In a video featuring Luis Bracamontes, a convicted police killer sentenced to death in April this year, Bracamontes boasts about murdering two police officers in a clip that almost seems too shameful to be true. That ad, combined with other images of migrants, then incorrectly blames Democrats for allowing Luis to stay in the US. He was deported during the Clinton administration and he is reported to have returned to the US during George W. Bush's Presidency. But Trump needn't let the facts get in the way of his hate-peddling fear-mongering attacks. The advert appeals to Trump's core base, and is designed to put fear into the heart of any potential stay-at-home Republican voter.
President Trump has continued to deploy this electoral strategy with his actions in the Oval Office. 'Operation Faithful Patriot', the deployment of 5,000 US troops to the southern border, is a blatant attempt to point to the President's anti-immigration credentials. The exercise will do nothing to stop the passage of migrant caravans from Guatemala as they're travelling on foot from over 1,000 miles away.
Images of the "caravan" were included in the ad, and the military actions of President Trump seek to ramp up the climate of fear among his supporters. While this rhetoric has always been present in the President's campaigns, he's becoming more desperate with his racist talk of "caravans of illegal aliens endangering our communities".  The promise of making American great again has quickly encouraged America to hate again.
Despite these "alternative facts", it's heartening to talk to energised Democrat voters in swing districts and moderate Republicans who have no truck for this divisive politics. Democrat candidates have refused to stoop to Trump's level. In an eve of poll rally we attended in Hudson, Senator Elizabeth Warren talked about the issues affecting Americans every day: preserving Medicaid so nothing stops Americans getting access to the best healthcare; ensuring young people get the best education, training and jobs; and preserving the notion of workers bargaining collectively. In the final speech of his campaign in Texas, Democratic Senate candidate Beto O'Rourke didn't even mention his opponent by name, preferring to focus on his own policy positions.
It's been brilliant to witness first-hand how Democrat candidates are overcoming the divisiveness of the Trump camp and uniting those opposed to the politics of hate. Because uniting America behind a progressive vision is the only way forward. While of course Trump has a strong base, he never commanded a majority in the 2016 election and a majority of Americans still don't support his agenda. While Trump peddles anti-immigrant rhetoric, many disapprove of his stance and these numbers are growing.  It is evident on-the-ground that young people, women and minorities are particularly energised to call our fear, hostility and division.
The Muslim travel ban is on the ballot. Calling people aliens is on the ballot. Trump's detainment of unaccompanied children is on the ballot. Access to healthcare is on the ballot. An inclusive, fair America is on the ballot. Secure jobs are on the ballot. Tax cuts for the rich and big business are on the ballot. Despair and division won't have the last word: Americans are voting today to restore decency to their politics. Ultimately, it's Trump who is on the ballot. I just hope we'll see a change in his divisive rhetoric.
John Lehal is a Labour activist.
More from LabourList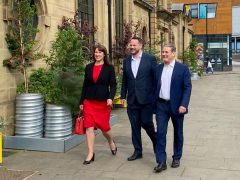 News
Keir Starmer has told LabourList that the candidate selection process in Wakefield was "handled well" following accusations from…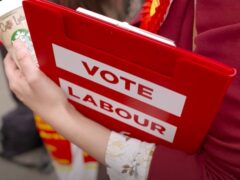 News
National executive committee (NEC) members are set to agree measures to deal with local Labour groups that have…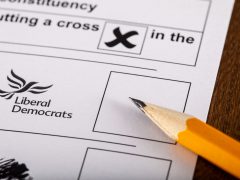 News
Keir Starmer has denied telling Labour frontbenchers not to campaign in the Tiverton and Honiton by-election following claims…