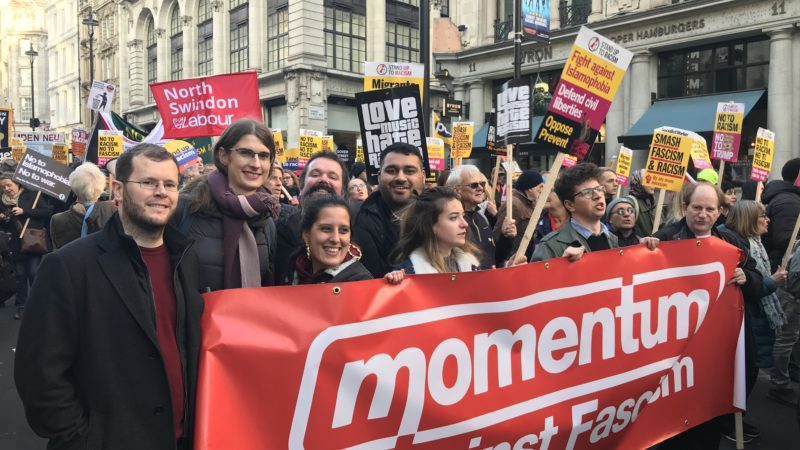 Over the weekend, many different strands of the labour movement came together to take a stand against racism and fascism in our society. The national unity demonstration, which kicked off at noon on Saturday, was backed by organisations across the movement including Unite, CWU, FBU, BFAWU, TUC, Momentum and lots of other trade unions.
As socialists, we have a proud tradition of fighting racism, fascism and hatred in our communities and workplaces. Back in October 2017, Momentum marked Black History Month with a viral video featuring the now elected national executive committee (NEC) member Huda Elmi, as we recognised the need for organising for this important celebration of people of colour in our society. In 2018, Momentum again created videos and campaigns based around the theme of Black History Month and fair representation for all communities in our nation. The video on memorials created by the team has been viewed over 300,000 times on Twitter and Facebook.
At Momentum, we take representation of Black, Asian and minority ethnic people seriously, and this is put into practice with BAME members at the forefront of our organisation. At least one seat per region on our national coordinating group (NCG) is reserved for a self-identifying BAME member, and 8/25 voting members of our current NCG identify as BAME. In our movement, we must ensure that people from all backgrounds have a proper say in the direction of our movement, with particular focus on underrepresented groups.
Part of Momentum's long-term strategy is offering training and political education for local groups. Anti-racist training and the development of new community activists and future leaders forms a significant part of that initiative. With over 180 local groups across the country, Momentum can and will succeed in this project. Over the last few years, attacks on people of colour have risen significantly in the UK, so we must mobilise within and outside of our structures to build a society with respect and tolerance at heart.
As a newly elected NEC member, I wholeheartedly welcome the Bernie Grant leadership programme announced by Labour's general secretary Jennie Formby at the 2018 party conference. This programme will mirror the successful Jo Cox leadership programme for women but aimed specifically at our BAME members. Sadly, some BAME members feel that local and regional structures in Labour do not look like the communities they serve. Lots more needs to be done by the party to build membership in underrepresented communities and ensure that members feel that they have a real say on party policy and direction.
Along with our affiliates, Fire Brigades Union, TSSA, Bakers Union and CWU, Momentum mobilised for the anti-fascist demo. I hope you will join me and many other comrades in the struggle against racism and intolerance in our society. In the words of Len McCluskey: "We say loud and clear, racists out of politics, fascists off our streets and to the Football Lads Alliance get the fuck off our terraces."
Navendu Mishra is a member of Labour's NEC and an activist with Unite and Momentum.
More from LabourList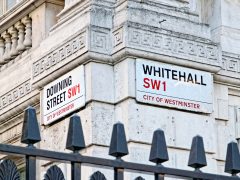 Comment
New governments need to make a splash, to make changes, to make their mark. The first 100 days…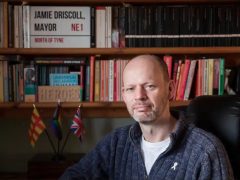 News
The Labour mayor for the North of Tyne region Jamie Driscoll has been blocked by the party from…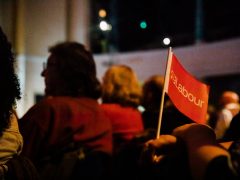 News
Labour Party membership has fallen by almost 170,000 since 2018 and by approximately 19,000 since last summer, despite…