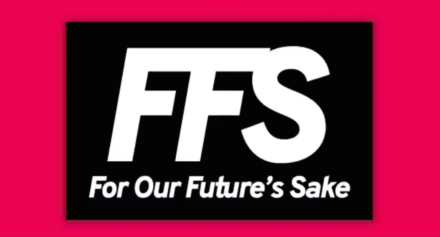 If you chat to anyone in Stoke, chances are they'll chew your ear off about the state of local services. The roads are full of potholes, the heath services are under-resourced and local government is unavailable to do anything about it. Earlier this year, Stoke-on-Trent was named 'debt capital' in England and Wales for local authorities, with our city council currently £420m in the red. Yesterday, it was announced that the local authority is making an additional £8m worth of cuts next year – mainly for services for the vulnerable – on top of what has already been implemented since the beginning of austerity in 2010.
This is important to remember in the context of Brexit. One of the key reasons for which people in Stoke (and places like it) voted to leave the European Union was the now infamous £350m extra funding promise for the NHS. The pledge for public services under strain, in particular for working class Labour voters, was simply too good to ignore. Another key factor was the narrative: a vote to leave would be a vote against the status quo. It's easy to see why many in Stoke think the current state of play doesn't work for them. Chronic under-investment in the region and its people has led to massive amounts of debt and poverty, inspiring little hope.
That's why the recent polling of over 26,000 people cannot be ignored. In every single Labour seat in the country (of which there are 259), there is a clear majority of both Labour supporters and all voters in support of a People's Vote. The clearest and biggest swings have been in Labour Leave seats in favour of a People's Vote,  then voting to stay in the EU. That's because in Stoke, as well as other working class Labour constituencies across the UK, Labour supporters are coming to a similar conclusion: there is no Brexit except a Tory Brexit. Far from ensuring greater investment in public services, or rebalancing the economy in favour of working people, Brexit will actively make those things worse.
This is a potential game-changer in the Labour Party and for Labour MPs. The narrative for the last 12 months from many members of the parliamentary Labour Party has essentially boiled down to 'we know Brexit is bad, but our constituents will be unhappy if we challenge it'. Statistical evidence for this argument was already dubious, but this polling finally puts it to bed.
It's my job to represent the students of Keele University and the evidence is plain: students and young people in particular feel this current path is not for them, and it is not what they voted for. I'd ask Paul Farrelly MP and Gareth Snell MP to reflect on this in parliament. They represent the same people that I do, and the message I hear every single day is loud and clear – students and young people demand a People's Vote. And they won't settle for anything less.
Tom Snape is a For Our Future's Sake activist and union development and democracy officer at Keele University in Stoke.
Editor's note: Asked by LabourList whether he supports another referendum, MP for Newcastle-under-Lyme Paul Farrelly said: "If the House is not allowed a meaningful vote, the time may well come to let the people decide in another referendum. My lingering concern, though, is that the atmosphere surrounding such a poll would be so bitter and heated, that it might be impossible once again to have a rational debate." MP for Stoke-on-Central Gareth Snell has already written for LabourList setting out his reasons for being against a 'people's vote'.
More from LabourList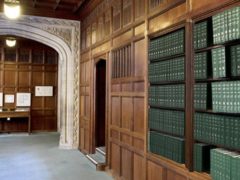 News
MPs have voted in favour – by 287 votes to 275 – of being able to move multiple…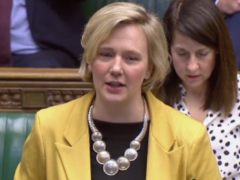 News
Women's rights are being used as a bargaining chip by the Conservative Party in the Brexit process, Stella…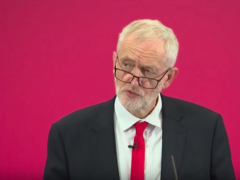 News
Jeremy Corbyn has made clear that Labour backs another referendum in response to the news that Boris Johnson…