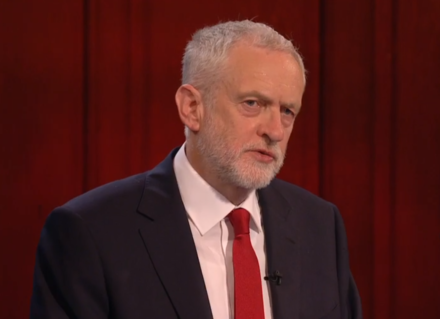 Sign up to LabourList's morning email for everything Labour, every weekday morning.
Everyone is talking about the TV debate. The rumoured idea was first reported over the weekend, when Jeremy Corbyn swiftly agreed to it, and Theresa May has now confirmed that she is proposing to hold a live debate on her Brexit deal. But there are a number of problems.
First, there's subject matter. "I am ready to debate [the deal] with Jeremy Corbyn," May told The Sun. "Because I have got a plan. He hasn't." The PM, who has benefitted from nearly eight hours of Commons questions appending her regular Brexit updates to MPs, wants it focussed on her deal. Of course, Labour does have a plan, but it hasn't been negotiating with the EU for years, so entirely reasonably does not have a 585-page agreement. Debating only the deal would allow May to highlight this fact and make it seem like a failing on the opposition's part.
Second, there's participants. Labour MPs such as Wes Streeting have already called for a 'people's vote' advocate to take part in the debate, but the leader's office is pushing back. It is best for Labour that Corbyn goes in alone for a head-to-head, able to flip between Brexiteer and Remainer arguments against the deal without pressure from a third party. But that plan naturally doesn't please the SNP, Greens and Lib Dems.
Another pertinent question has to be… would anyone watch? ConservativeHome's Mark Wallace has pointed out that there's a contradiction between No10's assertion that people are BOB (Bored of Brexit) and its plan for May to tour the country talking about it. The same goes for this debate. Why would anyone want to watch politicians attack/defend a long, legally complex document they haven't read, particularly if they just want MPs to 'get on with it'? On a practical note, there's also the issue that on the suggested Sunday night, 9th December, a Doctor Who finale, Strictly Come Dancing and I'm a Celebrity would all eat up potential audience. Everyone's discussing the TV debate, but there's no certainty it will take place.
On LabourList today, we have the full results of Labour's national constitutional committee (NCC) election. That's the top body that deals with the most serious disciplinary cases. Unsurprisingly, the six places chosen by local parties were won by candidates on the joint Corbynite left slate agreed by Momentum and Campaign for Labour Party Democracy. Controversially, this includes Stephen Marks, a Jewish Voice for Labour activist who has previously expressed opposition to the International Holocaust Remembrance Alliance (IHRA) definition of antisemitism. It's not unlikely we'll hear calls for Marks to recuse himself from antisemitism cases at some point.
In other internal news, local parties in London are considering the switch from delegate structures (GCs) to all-member meetings (AMMs). Here is an explainer on where the votes are happening and how the debates differ between constituencies. The piece is full of acronyms, and for that I'm sorry, but this is well worth a read for anyone interested in the activities of other parties and to what extent the rule change that has prompted these meetings is having an impact. Keir Starmer's Holborn and St Pancras has its meeting on the switch tonight, so LabourList will have an update tomorrow.
Sienna @siennamarla
Sign up to LabourList's morning email for everything Labour, every weekday morning.
More from LabourList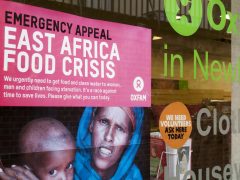 Comment
Someone in East Africa dies of hunger every 48 seconds. This is the result of the imperfect storm…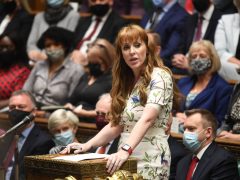 News
Angela Rayner has accused Boris Johnson of "watering down the rules to save his own skin" after the…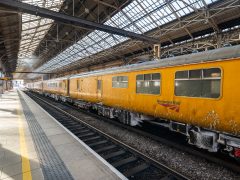 Comment
Network Rail, the company that owns and maintains Britain's railway infrastructure, has recently announced plans to cut over…