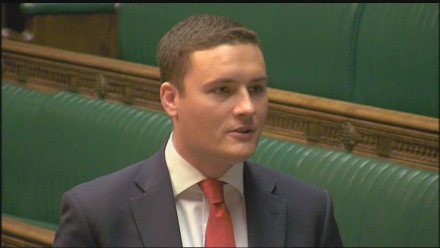 Growing up in a council flat, I thought I was unlucky. Born and bred in Stepney, in London's East End, I was acutely aware of my own relative disadvantage – though didn't think of it in those terms. I just knew that some of the kids in my class had families that were better off and lived in nicer places than mine.
Fast forward thirty years, and today I am aware of just how lucky I was. The children I see in my housing casework today don't live in a council flat with secure tenancies and the affordability and stability that council housing provides for families. They live in temporary accommodation, too often bed and breakfasts, pushed from pillar to post. More than 3,800 children living in my borough are without a permanent home.
Across England, more than 123,000 children are living in temporary accommodation – a situation described by the housing charity Shelter as a "national emergency". The triple whammy of the failure to build the homes we need, rising rents in the private sector and punitive changes to the benefits system is forcing families – including working families – into poverty and homelessness.
Here's just one example that has really stuck with me during my short time as an MP. At one of my Friday afternoon advice surgeries, a woman turned up without an appointment and her three children in tow. I could see she was desperate for help. She had been living in Ilford; a single mum who had fled domestic violence, just about able to keep her head above water with three part-time jobs in local schools. When the landlord put her rent up again, she couldn't keep up with payments. As a result, she fell into arrears and was evicted. The law considers women like this as 'intentionally homeless' – itself an absurdity – but local authorities still have a duty to house where children are involved.
This woman had been moved to a borough on the other side of London and every day she and her three children commuted across London so that she could get her children to their two schools before she went off to do her three jobs. In Brent, she was housed in a single room in a hostel. She had shared kitchen facilities and no washing facilities, so was hand washing her children's uniforms. Her daughter would do her homework under the bed covers with a torch because she knew her mum needed rest. Life had become so grim for this family, that her daughter had said she wanted to kill herself. They sat and cried in my surgery and I am not ashamed to admit that my caseworker and I cried, too. We fought for this family to be rehoused in Redbridge, but they were moved out of London altogether – away from their schools, support network and mother's jobs.
I could give plenty of other examples of families in dire straits, so often the victims of circumstances beyond their control: the loss of a job or the loss of hours in precarious, another rise in the rent, fleeing an abusive partner, or even just an unexpected bill or big expense. Housing is a basic human need. It is a key component of our national infrastructure and a vital part of our human infrastructure. It is a right that should be enjoyed by every citizen.
The last Labour government was right to pump billions of pounds into the Decent Homes initiative. Council flats like mine were grim places to live. The floors were bare and cold, and I remember the difference it made when we had enough money to put our first carpet down in the living room and bedrooms. The estate itself had some green space, but at night it didn't feel very safe with poor lighting. We had to put up with cockroaches from time to time that would come in from next door. Everyone deserves the right to a decent home, not just any home. But in government we failed to build the new homes our country needed, particularly social housing. Today, almost a decade of Tory rule has condemned the country to the fewest number of new homes built since the Second World War and their welfare policies actively pushing families into poverty and homelessness.
That's why today's report from Shelter's Commission on the Future of Social Housing is so important. It sets out a powerful case for three million new social homes to be built over the next 20 years – with 250,000 to be built in the next three years. It exposes the huge amount of money currently being spent on keeping families in unsuitable and expensive temporary accommodation. It calls for a stronger voice for tenants, and a new regulator working across social and private renting to protect residents and enforce standards.
Labour councils like mine in Redbridge are doing their best. Labour-led Redbridge is building the first social housing in a generation, has opened a new shelter to end street homelessness, reduced the length of time that children spend living in bed and breakfasts and is leveraging millions of pounds into the borough to build a range of homes to rent and buy. But local government can't do this alone.
Shelter's ambition now needs to be matched by national government. The Tories are unlikely to step up to the mark. Labour's excellent housing strategy must be followed up with a clear plan to build the next generation of good quality social housing our country desperately needs. We can't afford not to.
Wes Streeting is MP for Ilford North and a member of the Treasury Committee.
More from LabourList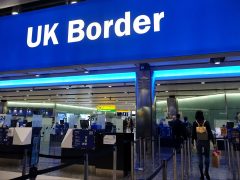 Columnist
Does Labour think that immigration to Britain should be lower? The party found the question hard to answer…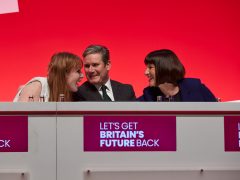 Columnist
The crisis in public services is visible to every British citizen. Waiting lists, crumbling buildings, exhausted staff. All…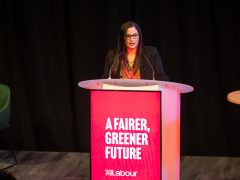 News
"If an election was called tomorrow, as a member of the national executive committee, I feel confident that…