Labour Party annual conference 2019 starts today. What's going to happen?
Overview
Until Friday night, I had thought that Labour conference this year would be a lot more united than any conference since 2014, despite recent rows over Brexit, trigger ballots, selections, antisemitism and the disaffiliation of Labour Students. I assumed that all those topics would play out in fringe meetings and rallies, and even in the debate on conference floor, but the overall tone would still be a relatively united one compared to recent conferences.
However, it seems I underestimated the leadership's anger with Tom Watson. Their decision to propose a rule change abolishing the deputy leadership, which will almost certainly pass at conference on Saturday, reopens a vicious internecine battle. It is linked closely to the debate over Brexit because it is reported that Jon Lansman said Tom Watson's position – supporting another referendum before an early election – is the proximate cause for his proposal to scrap the post. Personally, I find it extraordinary that this close to a general election the leadership would see any advantage in creating a crisis that would surely overshadow all of the positives that they could have got from conference.
Amid talk of a snap election and even a possible leadership challenge, those shadow ministers being touted as long-term leadership succession runners and riders (including Keir Starmer, Emily Thornberry, Angela Rayner, Rebecca Long-Bailey and Jon Ashworth) will be competing for who can tickle conference's belly the most and get the longest standing ovation. If general secretary Jennie Formby is well enough to appear at conference, she is likely to get the most rousing reception of any speaker due to admiration and sympathy for her in her fight against cancer.
Conference is pretty lop-sided politically this year. About 70% of delegates from CLPs are Momentum supporters, so Momentum and the leadership will win contested votes easily – unless there is either a difference of opinion within Momentum, or a division between Momentum and the major trade unions.
Unlike last year, where the leadership were trying to push through contentious rule changes from the democracy review and encountering union resistance, this year the rule change agenda from Labour's national executive committee (NEC) is largely limited and not contentious. An exception – other than the new deputy leadership post abolition idea – is a proposal on giving the NEC powers of expulsion, intended to remove a bottleneck of antisemitism cases at the national constitutional committee (NCC).
The Jewish Labour Movement is unhappy both about lack of consultation with them and the wider Jewish community about a change that impacts tackling antisemitism, and about the timing of the debate. The proposal and other rule changes are set to be debated on Saturday afternoon, when Shabbat means observant Jewish delegates won't be able to participate.
The timing clash highlights that conference is a day longer than in recent years, starting on Saturday rather than Sunday. This reflects rule changes passed as part of the democracy review to accommodate long-standing demands from the left of the party for more meaningful policy debate at conference.
Policy motions
Many more policy topics will be debated. Whereas in previous years, CLPs and affiliates each picked four topics to debate through a priority ballot, this time they can pick ten topics each. They still need to prioritise, as there are over 50 topics that motions have been submitted on, but 20 topics being debated means this conference will be much more policy-heavy. More time will be allocated for debates involving grassroots delegates, and less for shadow cabinet speeches.
Motions also no longer have to be "contemporary". Until this year, they had to cover events that had occurred after the publication of National Policy Forum reports during the summer. Now they can be on any policy topic.
The runaway leading topics, in terms of the number of CLPs that submitted them, are Brexit and Green New Deal. Green New Deal is likely to have overwhelming support from CLP delegates but details in the motions could cause concern among trade unions with membership in carbon intensive industries such as fracking.
Brexit is probably a debate that the leadership would prefer to avoid as they don't want their hands tied into a more explicitly Remain position by delegates, both ideologically as Corbyn and some people around him come from a Eurosceptic tradition, and in terms of electoral strategy where they are trying to walk a tightrope between Remainers who might defect to the Lib Dems, SNP and Greens, and Leavers in Midlands and Northern defensive marginal seats who might defect to the Tories or Brexit Party.
In 2017, the leadership kept Brexit off the agenda through the priority ballot, but there is little chance of doing that now as so many topics can be debated. They will try to use the compositing process, as they did in 2018, to bolt together a compromise motion that is acceptable to all strands of opinion in the party on Brexit. The various pro-Remain and pro-second referendum campaign groups will be concerned about signing up again to a composite motion if there is ambiguity in it that enables the leadership to avoid taking a firmer position.
If this erupts into a confrontation on conference floor because compositing didn't reach a consensus, it is difficult to know which way any votes would go. Momentum would be divided three ways between Remainers from Another Europe is Possible, Lexiteers, and those who hold anti-Brexit beliefs but want to trust the leadership and give them room for manoeuvre.
Rule changes
Rule changes from CLPs no longer have to wait a year to be debated, so there is a double batch, submitted in 2018 and 2019. They cover a number of contentious issues, from reforming the Clause IV commitment, to one-member-one-vote elections of council leaders, but they will all be remitted or defeated as the NEC is recommending this, and the unions will back the NEC.
Internal elections
There are two contested elections being held among delegates at conference. One is for three slots on the National Constitutional Committee. Momentum will take all three as these are elected by CLP delegates. A closer fight may be the new post of Disabled Members' Rep on the Conference Arrangements Committee, elected by the whole conference, not just the CLPs, where Katrina Murray is backed by Unison and Usdaw, but Andy Thompson and Wayne Blackburn (the latter supported by Momentum) have large numbers of CLP nominations.
More from LabourList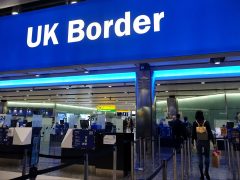 Columnist
Does Labour think that immigration to Britain should be lower? The party found the question hard to answer…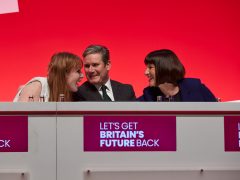 Columnist
The crisis in public services is visible to every British citizen. Waiting lists, crumbling buildings, exhausted staff. All…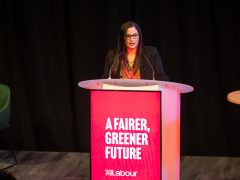 News
"If an election was called tomorrow, as a member of the national executive committee, I feel confident that…