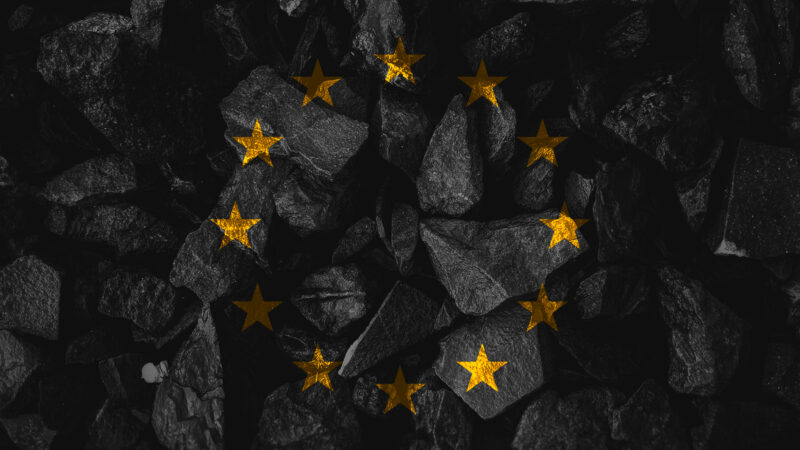 Since being selected as the PPC for North East Derbyshire, we have had thousands of conversations across this ex-mining community where we saw the seat return a Tory MP at the last election for the first time since 1935. What is becoming ever clear from these conversations is, at the very best, a sense of disappointment, and, all too often anger – that politics and some politicians have let them down.
The Tory MP, Lee Rowley, won with a narrow majority of 2,681 votes, and North East Derbyshire is now a key marginal. We have to win here in order to return a Labour government and put Jeremy into No10.
As a constituency where 62.8% of voters chose to leave the EU, it is no surprise that Brexit comes up often on the doorstep. Many Leave voters are also Labour supporters and they tell us straight that they want to leave the EU. It is true that the views of some have changed but the majority stand by their vote and want a Labour Party that respects the result of the referendum, something that I am pleased is what our position remains despite what the some of the media and indeed some Labour MPs choose to say.
One of my major concerns for North East Derbyshire would be that if we did decide to "choose sides" and stand as a Remain party, Labour would lose here. We have spoken to over 6,000 people in this area since this time last year, and the appetite for Brexit has not diminished in that time. If we did try to follow a Remain agenda, I am confident that the Brexit Party or a similar organisation would quickly rally enough support from the 62.8% Leave voters to ensure that a damaging no-deal Brexit went ahead. That would almost certainly involve an emphasis on free market economics, strong trade links with the US, and a ramping up of the hostile environment that we are seeking so desperately to end. This would almost definitely result in new lows of living standards for the people of North East Derbyshire.
However, I know from comrades standing in constituencies with high levels of Labour voters who voted Remain that the views of their constituents are different. That is why we must continue to be the party striving to unite the country, by being clear that we would negotiate a sensible Leave deal and put it back to the people to decide.
Our message – that Labour will negotiate a comprehensive customs union with no new impediments on trade, then put agreement that to the people – is unifying. A deal that will protect workers and their families after Brexit, and implement radical socialist policies that can begin to kick-start our economy, is something we can all win on. Our Brexit position since the referendum has always been, and must remain, one that seeks to unite people and defy the deep dividing line that the referendum result has drawn in this country.
The Brexit divide is one that the Tories are seeking to exploit. However, since the coronation of Boris Johnson, Brexit is not always the first thing on everyone's mind, despite what the media and his advisors want us to think.
People here have long memories and don't see what happened in the 1980s as something in the past that should be forgotten. The destruction of our mining industry here under the Thatcher government comes up time and time again. Many people proudly identify as being from a mining family and say they would never vote Tory. Our job is to make sure they do not vent their frustration with politics at the moment by being silent and not voting. To that aim, we have been asking and listening to what matters most to them and their families right now.
North East Derbyshire is made up of the towns of Dronfield and Clay Cross and several small villages set in a landscape of beautiful countryside – the constituency is 81% farmed – so good public and local services are paramount. Sadly, the last nine years have seen them robbed of their funding. 26 out of 31 schools in the constituency have received a lower per-pupil premium than in 2015. Some schools in our most deprived areas have suffered a £415 per pupil loss over the last four years.
Job centres have closed and the private bus companies keep increasing fares and cutting back services. Local GP services have been reduced and NHS waiting times have gone up. The granting of a fracking licence to INEOS in Marsh Lane is as unwelcome by people as much as our policy of simply banning fracking is welcomed. None of this has gone unnoticed by the voters here, and we are seen as the party that can deliver the radical changes on these issues that people want to see.
We can win in North East Derbyshire on our socialist agenda. But we owe it to the people in this constituency to make clear that we will break the deadlock on Brexit by negotiating a sensible Leave deal that can be put back to them to decide.
Chris Peace will speak at our panel event 'Winning back Labour's heartlands' at Labour conference. She will be joined by Jon Trickett MP, Ash Sarkar and Jessie Joe Jacobs. Hosted by LabourList in partnership with Unite, the event will take place on Sunday 22nd September, 1.30-3pm in the Pavilion Room, The Grand.
More from LabourList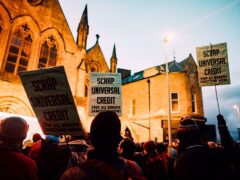 News
Labour has backed a campaign by over 50 organisations calling for Covid Universal Credit increases to be kept…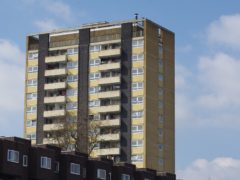 News
Labour has called on Tory MPs to vote down government reforms to the planning system as the changes…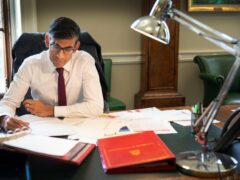 News
The Labour Party's Anneliese Dodds has highlighted seven ways in which the winter economic plan put forward by…