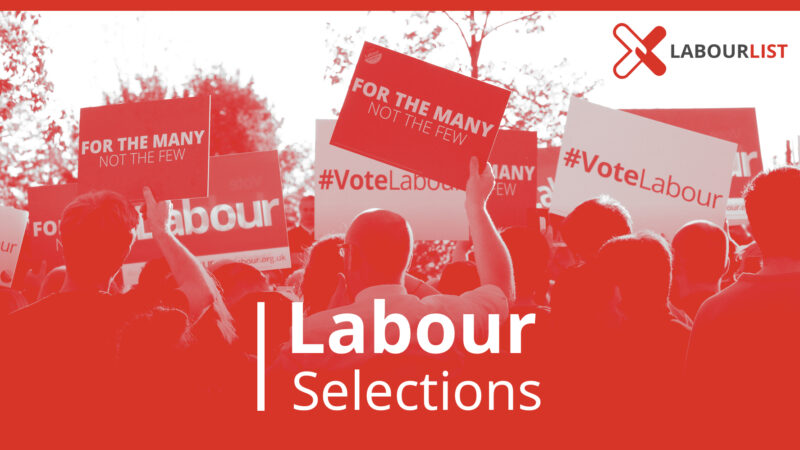 Labour's Super Sunday has arrived. Selections are concluding today in: defector seats Nottingham East and Liverpool Wavertree; retirement seats Bassetlaw, Poplar and Limehouse, Vauxhall and Blyth Valley; Tory-held South Thanet and Finchley and Golders Green; and Lib Dem-held North Norfolk.
The results of selection contests in defector and retirement constituencies are particularly important in terms of the make-up of the parliamentary party after the next general election, and give further clues as to whether the leadership is able to reshape it.
Liverpool Wavertree (defector)
Paula Barker, backed by Momentum and a number of large affiliated trade unions, has won Labour's selection contest in the Liverpool seat currently represented by Luciana Berger.
The Labour left candidate won by a landslide against Southport Labour's political education officer Katherine Summer and Wirral councillor Elizabeth Grey.
Votes:

Paula Barker – 191

Kat Summer – 24

Liz Grey – 7
Barker, who succeeded Angela Rayner as UNISON's North West regional convenor, had her parliamentary selection bid endorsed by UNISON, Unite, GMB, BFAWU and the FBU.
She supported Jeremy Corbyn in both 2015 and 2016 leadership elections, and is widely considered to be firmly on the left of the party. Her campaign was run by Momentum jointly with UNISON North West.
Berger, who left Labour earlier this year stating that it was "institutionally antisemitic", will not contest Liverpool Wavertree at the next election. Instead, she is planning to challenge the Tories in her London home seat of Finchley and Golders Green.
Barker will be running as Labour's candidate in Liverpool Wavertree against Lib Dem candidate Richard Kemp, who ran in 2017 and was endorsed by Berger on Saturday evening. The Conservative challenger has not yet been determined.
Liverpool Wavertree is a safe Labour seat. Its huge majority at the last election was almost 30,000 votes, and Berger secured 79.5% of the vote.
Bassetlaw (retirement)
Former Camden councillor Sally Gimson, a pro-Remain activist, won the selection race in Leave-voting Bassetlaw.
Gimson beat Unite-backed Ashfield councillor Keir Morrison and Ashfield local party chair Julia Long, both considered to be more on the left of the party as well as more local.
Votes:

First round (first preferences)…

Sally Gimson – 86

Keir Morrison – 84

Julia Long – 11 (eliminated)

Second round (with Long's second preferences)…

Sally Gimson – 95

Keir Morrison – 86
Commenting on the result, retiring incumbent John Mann tweeted: "Congratulations to Sally Gimson, Highgate Cllr selected as Bassetlaw Labour candidate. Momentum stitch up doesn't give them the result they expected."
Although historically a safe Labour seat, the current majority in Bassetlaw is slim, at 4,852 votes.
Delighted to have been selected as the prospective Labour candidate for #Bassetlaw. A fantastic constituency and wonderful people – it's an honour! pic.twitter.com/7oFbkamlk7

— Sally Gimson (@SallyGimson) October 27, 2019
Vauxhall (retirement)
In what will be a disappointing result for the Labour leadership, Florence Eshalomi has been picked as the parliamentary candidate in the safe seat of Vauxhall.
The Lambeth and Southwark London Assembly member and City Hall Labour transport spokesperson, who used to be a Lambeth councillor, will replace Kate Hoey as Labour's candidate at the next election.
Local members in attendance today said she delivered a notable speech, described by journalist and party activist Paul Mason as "moving and from the heart".
LabourList understands that Eshalomi won on the fourth round of the eliminating ballot, with 319 votes to 187. Momentum-backed Katy Clark, formerly Jeremy Corbyn's political secretary, came second.
It is thought that members on the Labour left awarded their second preferences to Eshalomi, after first voting for Clark, because many wanted to keep out leadership- and trade union-backed Ibrahim Dogus.
The activist associated with Corbynsceptic group Progress won against former local party chair Stephen Beer and deputy leader of Lambeth Council Claire Holland as well as Clark and Dogus.
Total votes for each candidate:

Florence Eshalomi – 319 (won)

Katy Clark – 187 (eliminated fourth round)

Claire Holland – 126 (eliminated third round)

Ibrahim Dogus – 85 (eliminated second round)

Stephen Beer – 6 (eliminated first round)
In terms of first preferences, there were just 11 votes between Eshalomi (with 165) and Clark (with 156), while Holland secured 117 votes and 84 went to Dogus.
Labour's majority in Vauxhall is over 20,000 votes, making it a safe seat for the party. Although incumbent Kate Hoey is a Brexiteer, the constituency voted for Remain in 2016 by an estimated 79%.
I'm humbled beyond my wildest imagination to be selected as the new @VauxhallLabour Parliamentary candidate. This doesn't happen 2girls like me but I promise to be a strong local voice for all residents in #Vauxhall – I'm ready to fight for #Remain & a @UKLabour Govt #TeamLabour pic.twitter.com/Mv0jfXIwcz

— Florence Eshalomi (@FloEshalomi) October 27, 2019
Nottingham East (defector)
The constituency represented by Chris Leslie MP will see 23-year-old anti-Brexit activist Nadia Whittome take up the reins after being selected as Labour's candidate today.
Whittome was backed by UNISON, FBU, BFAWU, NUM and ASLEF trade unions as well as Open Labour. She wrote a piece for LabourList explaining why she wanted to be the candidate for Nottingham East.
She won against local councillor Neghat Khan, endorsed by GMB and Usdaw, as well as Oxford City councillor Shaista Aziz and Rotherham councillor Taiba Yasseen.
Votes:

Nadia Whittome – 234

Neghat Khan – 203

Taiba Yasseen – 163

Shaista Aziz – 22
The selection process became controversial when favourite-to-win applicant Louise Regan was not longlisted, apparently on the basis of due diligence issues.
LabourList was told by several sources that following non-admittance of a late arrival a physical altercation took place outside the selection meeting today, which led to the police being called.
There were also allegations of campaigners raising the issue of LGBT-inclusive relationship and sex education as a reason not to vote in favour of candidate Neghat Khan, who supports LGBT-inclusive teaching.
The winning candidate has been accused of having links to Workers' Liberty (AWL), but Whittome has said that she is neither a member nor a supporter of the Trotskyist organisation and never has been.
Whittome pledged during her selection campaign to undergo open selections ahead of every election, and to "take a worker's wage" of £35,000, donating the rest of her MP salary.
I'm immensely honoured to be Labour's candidate for Nottingham East.

Thank you for putting your trust in me. I will fight for a radical Labour government and I want Nottingham to lead the way in the socialist transformation of our society. pic.twitter.com/3fdRdkkrLq

— Nadia Whittome (@NadiaWhittome) October 27, 2019
Blyth Valley (retirement)
Susan Dungworth won Labour's selection race in Blyth Valley, and will replace retiring incumbent Ronnie Campbell MP as the candidate at the next election.
The Labour leader on Northumberland County Council was endorsed by UNISON, FBU, and the Co-operative Party, as well as Ronnie Campbell MP and most Labour councillors in the constituency.
Dungworth won against Kate Osborne, a councillor in Tynemouth who was backed by Momentum, Unite, ASLEF and BFAWU, plus individuals such as Laura Pidcock, Naz Shah and shadow cabinet members.
The successful candidate won 131 votes, compared to Osborne's 66 votes. It is understood that the contest came down to the matter of selecting the most local candidate.
Absolutely delighted that my amazing friend @SusanDungworth has been selected as Labour's parliamentary candidate for Blyth Valley. I can't wait to get on the doors with her and get her elected as Blyth Valley's first woman MP pic.twitter.com/f8DSzD9HD6

— Stephen Stanners (@stephenstanners) October 27, 2019
Poplar and Limehouse (retirement)
Momentum-backed Apsana Begum was chosen by local members in the London seat of Poplar and Limehouse as their next parliamentary candidate today.
The local party vice-chair, who is also on Labour's London regional board and Momentum's national coordinating group, will replace sitting MP Jim Fitzpatrick.
Begum won against Tower Hamlets councillor Amina Ali, who is also a member of Momentum but was considered to be the 'soft left' candidate in the selection contest.
LGBT+ Labour co-chair and Progress activist Heather Peto had been shortlisted but withdrew from the race due to health complications relating to a drug shortage for a rare illness.
The selection meeting today was described by attendees as "chaotic" because the venue booked was too small and unable to accommodate everyone who turn up to vote.
Doors were supposed to open at 4pm, but voting did not start until 7pm – after hundreds of members had queued outside for hours. The police were called and were present at the meeting.
Ultimately, it was reported that 513 members cast votes, though LabourList was told that many more had initially tried to attend but left after waiting while logistics were organised.
Begum was born and raised Tower Hamlets, and was until recently the local party secretary. She is firmly on the Labour left and was perceived to be the Labour leadership's preferred candidate.
Begum was endorsed by John McDonnell as well as Momentum. But during the campaign critics highlighted social media posts shared by Begum referencing "Zionist masters" and "Zionist propaganda".
In response, Begum said earlier this year: "The original poster used words that were inappropriate, and I wouldn't use them myself. I'm committed to fighting antisemitism both inside the Labour Party and in wider society."
I'm so truly humbled and excited to have been selected to run as the labour candidate in Poplar and Limehouse. We ran a clean, positive and people powered campaign. I would like to thank my fantastic opponent Amina Ali, in a campaign fought by strong BAME women. pic.twitter.com/AVQo7pEOrM

— Apsana Begum (@ApsanaForPL) October 27, 2019
Finchley and Golders Green (Tory-held)
Barnet councillor and Labour group deputy leader Ross Houston, the only local candidate in the selection race, won the contest in Finchley and Golders Green today.
LabourList understands that Houston won against Hackney councillor Michael Desmond and Momentum vice-chair and Haringey councillor Emina Ibrahim on first preference votes.
Houston is a board member of Barnet Homes and a housing expert. He is also known to be strongly opposed to Brexit, and the constituency voted almost 70% for Remain in 2016.
Commenting on the selection result, he said: "I am delighted to be selected by my local party to be Labour's parliamentary candidate for Finchley and Golders Green.
"I relish the chance to take on Mike Freer, who has betrayed his constituents over his support for Boris Johnson's hard Brexit. I am a passionate Remainer and I am the only candidate in this race who is campaigning for a People's Vote."
I am thrilled to be selected as @fgglabour Parliamentary candidate by the members. Special thanks to @anne_clarke who ran my selection campaign. Anne is a formidable campaigner and activist. She's a wonderful councillor who is best placed win Barnet & Camden in the 2020 elections pic.twitter.com/qPEUqUtBgV

— Ross Houston (@RossSHouston) October 27, 2019
South Thanet (Tory-held)
Rebecca Gordon-Nesbitt has won the race to be Labour's candidate in Tory-held South Thanet at the next election – for the second time.
The same result was delivered by the local party last year, when the parliamentary researcher – assisting Labour peer Lord Howarth – won against Karen Constantine.
But Labour's national executive committee refused to endorse her selection after concerns were raised about antisemitism-related tweets, including defence of Jackie Walker.
Dr Gordon-Nesbitt was later exonerated, and has won the selection process in the seat against local councillor Constantine – backed by Unite – once again.
Today, we have selected @RGordon_Nesbitt to be our parliamentary candidate.
Thank you to all candidates. Thank you to all members and @SELabour pic.twitter.com/8ZKWCWujJS

— South Thanet Labour 🌹 (@ThanetLab) October 27, 2019
North Norfolk
Emma Corlett has been selected as Labour's candidate in the Lib Dem seat of North Norfolk, currently represented in parliament by Norman Lamb.
The Norfolk County councillor won the race against Cathy Cordiner-Achenbach – a teacher, Great Yarmouth councillor and local party chair.
Labour came a distant third in the seat behind the Lib Dems and Tories in 2017, and fourth in 2015 behind UKIP.
More from LabourList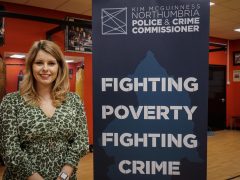 Comment
A sad truth that we all must accept: the best time to eradicate poverty is always a generation…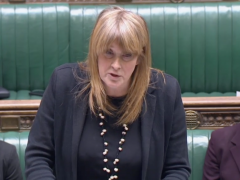 News
Labour's Sarah Jones has described a government statement on the Metropolitan Police as "incredibly weak" after the force…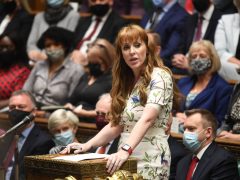 Comment
It was the turn of Angela Rayner and Dominic Raab to face off at the despatch box this…