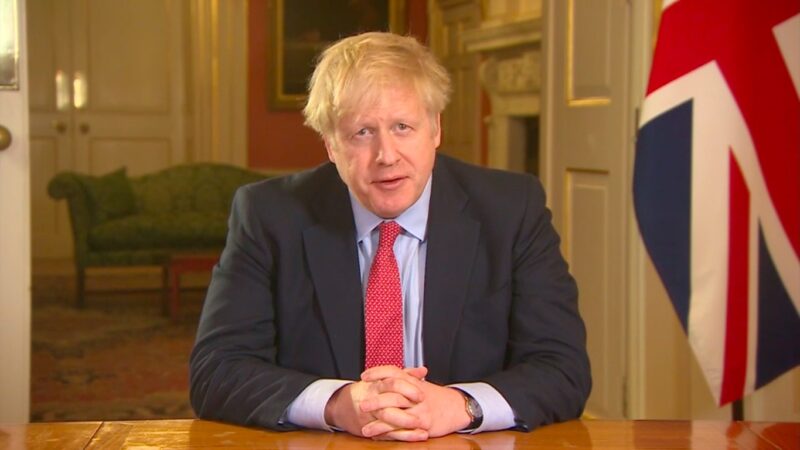 Jeremy Corbyn has welcomed the tough new coronavirus restrictions announced by the Prime Minister as the "right response", while encouraging the government to "close the loopholes".
Addressing the nation after a COBRA meeting, Boris Johnson encouraged people on Monday evening to "stay at home, protect our NHS and save lives" by practising social distancing measures.
The Prime Minister said people should stay in their homes at all times – except to shop for "basic necessities, as infrequently as possible", for one form of exercise a day, for a medical need or to travel to and from work if "absolutely necessary".
Johnson declared: "You should not be meeting friends. If your friends ask you to meet, you should say 'No'. You should not be meeting family members who do not live in your home."
Gatherings of more than two people are banned, and the police will have the powers to enforce this rule and other restrictions – including through fines and the ability to disperse gatherings.
The Prime Minister announced that the government would "immediately close all shops selling non-essential goods, including clothing and electronic stores and other premises including libraries, playgrounds and outdoor gyms, and places of worship".
During the special television broadcast, he said: "You should not be going shopping except for essentials like food and medicine – and you should do this as little as you can. And use food delivery services where you can."
Responding to the statement by the Prime Minister, Labour leader Jeremy Corbyn commented: "The Prime Minister is right to call for people to stay at home, protect our NHS and save lives.
"This is the right response to the coronavirus pandemic, and one we have been calling for.
"There now needs to be clear guidance to employers and workers about which workplaces should close – and the government must close the loopholes to give security to all workers, including the self-employed, as well as renters and mortgage holders.
"We welcome these moves and will be working to ensure everybody has the protection and security they need."
There are currently 6,650 recorded cases of coronavirus in the UK, with the highest number of cases found in London at 2,433, and the death toll now stands at 355.
More from LabourList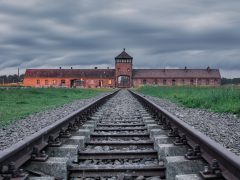 Comment
Last week, at the Inauguration of President Biden, the first youth poet laureate Amanda Gorman performed her original…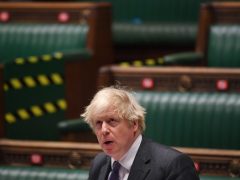 Comment
Taking part in Prime Minister's Questions virtually this afternoon, Keir Starmer kept up the opposition focus on schools.…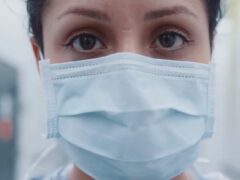 Daily email
The UK has now recorded more than 100,000 deaths in the pandemic. A tragic milestone. Perhaps most shocking…