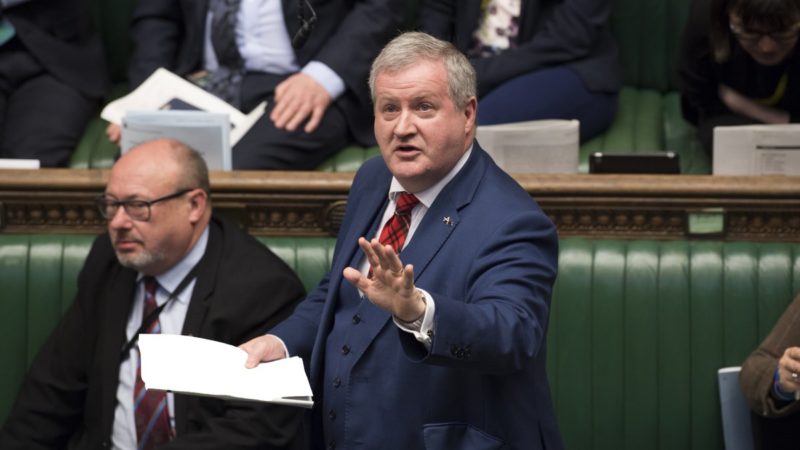 Labour's Shadow Scottish Secretary Ian Murray has written to SNP Westminster leader Ian Blackford in the search for more answers over the scandal that saw Margaret Ferrier flagrantly breach coronavirus rules this week.
The MP for Rutherglen and Hamilton West, who was elected to represent the SNP but has now had the whip suspended, is facing calls to quit parliament after it was revealed that she travelled from Glasgow to London and back with Covid-19.
Ferrier felt unwell and took a coronavirus test over the weekend, then took a 380-mile train journey to London while waiting for the result instead of self-isolating. She delivered a speech on Covid in the House of Commons on Monday.
The Scottish MP then received a positive result and again chose not to self-isolate but took another train to return to Glasgow. She apologised in a statement on Thursday evening for the behaviour that has led to a police investigation.
While the SNP has withdrawn the whip and her colleagues have called for her resignation from parliament, as has Scottish Labour leader Richard Leonard, UK Labour's Scottish spokesperson has now put further questions to the SNP.
Murray is seeking answers on the precise timing of when SNP whips were informed of Ferrier's travel plans and her reasons for leaving London early, and when exactly the party was aware that she had travelled after receiving a positive result.
The Shadow Scottish Secretary has also asked why action was "not taken immediately to withdraw the whip" once the details were known, and why it took "public outrage" before Blackford "openly criticised" the MP's actions.
Commenting on the scandal on Thursday evening, Richard Leonard said: "I wish Margaret Ferrier a speedy recovery. But her reckless actions have rendered her unfit for public office.
"Someone who has so outrageously flouted the laws that she has asked her constituents and the wider public to live by should no longer be voting on these laws. She has forfeited her right to be an MP and should resign immediately and force a by-election.
"Nicola Sturgeon and Ian Blackford must now state when they became aware of the breaches, and make public any internal party conversations that have already taken place about this case."
Train drivers' union ASLEF has called on Ferrier to reveal which train services she took earlier this week, with organiser Kevin Lindsay describing the journeys that "put passengers and staff at risk" as "unforgivable" and "outrageous".
Below is the full text of Ian Murray's letter to Ian Blackford.
Dear Ian,
I am writing to you following the revelation yesterday surrounding the behaviour of Margaret Ferrier MP, who has had the SNP whip withdrawn following repeated breaches of Covid-19 regulations.
You will be aware of the widespread public anger this has caused, as well as the unforgivable risk to public health. I wish Ms Ferrier a speedy recovery, but it is clear that her position as a legislator in our parliament is now untenable. She should resign as the MP for Rutherglen and Hamilton West, and give the people of that constituency the opportunity to elect a new MP.
Ms Ferrier's future is now a matter for her own conscience, and I hope she does the right thing, but there remain a number of serious questions for the SNP to answer in relation to this. Given the risk to lives as a result of her actions, the public have a right to full transparency from you.
Please could you answer the following questions which the public have a right to know:
How did Ms Ferrier travel to and from the Commons on Monday and Tuesday? How did Ms Ferrier travel between her home and the train station?
Did Ms Ferrier have both the Scottish and English Covid tracking apps downloaded to her phone and were they active? Have all SNP MPs been instructed to download and activate both apps?
How many MPs and staff did Ms Ferrier come into contact with in the Parliament? Have they all been contacted and their contacts traced?
How many colleagues, MPs, parliamentary staff, doorkeepers and members of the public are being recommend to self-isolate as a result of Ms Ferrier's actions?
Did Ms Ferrier attend the SNP parliamentary group meeting this week?
How many SNP colleagues has Ms Ferrier came into contact with since she travelled back to Scotland? Are any now self-isolating?
When precisely were SNP whips informed that Ms Ferrier would be returning to Scotland on Tuesday and what reason were they given?
At what time on Monday did Ms Ferrier receive her positive result, given she spoke in the chamber that evening? Were SNP whips aware when she was speaking that she would be returning home the following day?
At what time were SNP whips informed on Wednesday that Ms Ferrier had tested positive? What questions were asked of her about when she had taken the test, given she spoke in the chamber on Monday evening?
Ms Ferrier applied for a proxy vote on Monday and provided it to the SNP chief. When did she make the chief whip aware she was applying for a proxy vote, for how long was this arrangement meant to be in place and what explanation did she give for the application to him?
When were you personally informed that Ms Ferrier had tested positive?
At what time on Thursday did the SNP become aware that Ms Ferrier had travelled after testing positive and how did this information come to light?
When were you personally made aware that Ms Ferrier had breached Covid-19 restrictions? When was SNP leader Nicola Sturgeon informed, and when was SNP chief executive Peter Murrell informed?
Who guided Ms Ferrier through her statement of apology and was any advice given by the SNP regarding the content and issuing of the apology?
Why was action not taken immediately to withdraw the whip from Ms Ferrier when it became clear she had travelled after testing positive?
Why did it take public outrage before you openly criticised Ms Ferrier's recklessness?
Have you or Nicola Sturgeon spoken directly to Ms Ferrier following the revelations?
I appreciate I have asked a lot of questions, but people have a lot of questions they deserve answers to. These revelations have caused a great deal of confusion and concern within Parliament. We are faced with catastrophic, negligent actions by an MP which have put lives at risk. You and your party's slow response leaves much to be desired, and the party must come forward with a full and clear explanation. Commons staff and the wider public deserve nothing less.
I have copied this letter to the Speaker of the House and given the public's right to full transparency, I will be making this letter public.
Yours sincerely,
Ian Murray MP
Shadow Secretary of State for Scotland
Member of Parliament for Edinburgh South
More from LabourList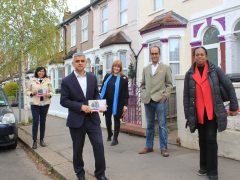 Comment
As Londoners head to the polls tomorrow, Labour sources are warning that they are "expecting a considerably worse…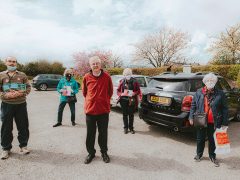 Comment
"People have realised that Wales can use its powers independently," Jane Hutt explains to me. "But Welsh Labour…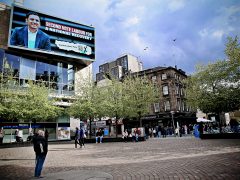 Comment
Labour started off in 1999 with every constituency seat in Glasgow, and it stayed that way until 2007,…