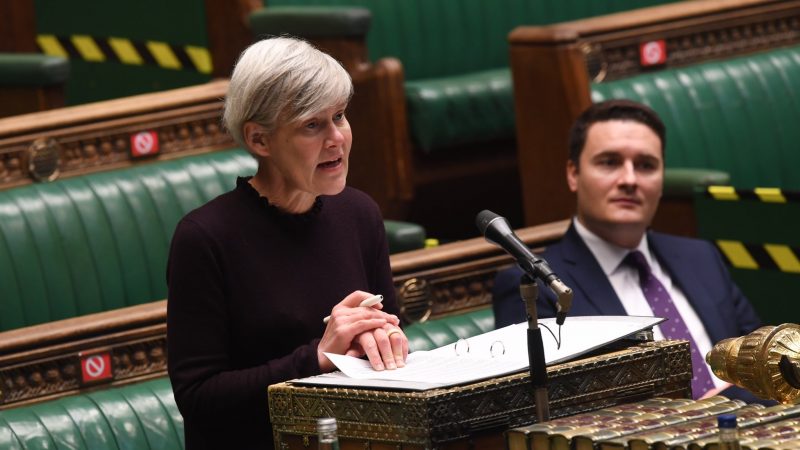 Below is the speech given by Kate Green MP, the Shadow Education Secretary, when opening Labour's opposition day debate on investing in children and young people.
I beg to move that this House regrets the resignation of the education recovery commissioner, Sir Kevan Collins, over the government's inadequate proposals to support children after the coronavirus pandemic; agrees with Sir Kevan's assessment that the current half-hearted approach risks failing hundreds of thousands of young people; and therefore calls on the government to bring forward a more ambitious plan before the onset of the school summer holiday which includes an uplift to the pupil premium and increased investment in targeted supported, makes additional funding available to schools for extracurricular clubs and activities to boost children's wellbeing, and provides free school meals to all eligible children throughout the summer holiday.
It's a privilege to open this debate. Today I want to invite hon and RHM's from all parts of the House to put children and young people first, and support our motion.
I don't believe there is a single member of this House who doesn't agree that children and young people are our country's most precious asset, that as we emerge from the pandemic and begin to rebuild our country, their education and wellbeing must be our top priority, and that we owe it to them to match the ambition, optimism and enthusiasm they have for their own lives and their futures, with measures to ensure every child can enjoy an enriching childhood and achieve their full potential.
So Honourable Members opposite must understand not just my dismay, but the dismay of every teacher and parent I have spoken to in the past week at the wholly inadequate announcement from the Secretary of State, providing just 10% of the funding the Government's own highly respected expert education adviser Sir Kevan Collins had said was needed to enable Children and Young People to bounce back from the pandemic.
If this government really wants to make good on the Prime Minister's claim that children's education is his priority, then the paltry announcement we got last week is simply inexplicable. As we know, the plans fall so far short of what is needed that Sir Kevan Collins refused to be associated with them and resigned last Wednesday. He described them as too small, too narrow and too late. And he was right.
There was nothing to support children's social and emotional wellbeing, which parents and teachers have told us again and again is their priority for children and young people.
While I support small group tutoring as an element of supporting children to catch up on lost learning, last week's announcement of additional funding will amount to less than one hour of tutoring per fortnight per child, and the government's package performs woefully when compared to that of other countries, amounting to just £50 per pupil compared to £1,600 in the USA and £2,500 in the Netherlands.
And the suggestion that last week's announcement is just an instalment, that there will be a review of what more is needed, is both wholly unnecessary when Sir Kevan has laid out a clear and comprehensive plan, and an insult to children who've already lost between 2 and 4 months of classroom time, and shouldn't have to wait another term or more for the support they need to recover from the pandemic.
The party opposite's feeble plans are a terrible betrayal of children and young people's own excitement at being back in class with their friends and teachers, their optimism and aspirations for the future. So today I hope we can come together as a house to agree to do better. Last week I was proud to publish Labour's Children's Recovery Plan – which proposes a package of measures for schools, early years and further education settings, to address both children and young people's learning loss and their wellbeing.
Mr Speaker, in recent months, parents and teachers have told us again and again that social-emotional wellbeing and time for children to be with friends is their top priority. That is why our plan would see all schools offering new extracurricular activities – from breakfast clubs, to sport, music, art and drama – creating time for children and young people to play and socialise, and removing the cost barrier that prevents all schools from offering, or all children from participating in, these activities.
Such targeted programmes can also help accelerate pupil's' academic development, delivering two months of additional progress, rising to around three months for pupils from disadvantaged backgrounds. So it is all the more disappointing that the govt has failed to invest in these activities. In doing so, ministers badly let down our young people.
Of course, children are resilient, and many will be able to overcome the challenges and disruption of the past 15 months, but some will struggle and need more help to recover. That's why Labour's plan also proposes funding to meet their needs by providing schools with additional resources to hire specialist counselling or mental health provision.
Mental health support, and activities that make use of schools' fabulous facilities to provide an enhanced offer at the end of the school day – activities that could of course be provided by voluntary of youth orgs coming onto school premises – are important in and of themselves. They also free up teachers to concentrate more of their time on children's learning.
But more must be done to make up lost learning, and while small group tutoring will help, the truth is that most children are going to do most of their learning in class, alongside their classmates. That's why Labour would reverse the government's £133m stealth cut to pupil premium, and why we are calling for a further boost to the pupil premium in early years and in schools, as well as extending it to further education, to reach the most disadvantaged children and young people, including those with SEND or in Alternative Provision. This targeted funding will enable teachers to focus extra attention on the children who need it most, helping to close the attainment gap which Sir Kevan suggests could have increased by between 10 and 24% as a result of the pandemic.
Finally – and Honourable Members must forgive a sense of déjà vu here – our motion calls on the government fully to deliver free meals to every child eligible for free school meals over the summer holidays.
The current guidance to the government's Holiday Activities and Food Programme proposes children receive this support on just 16 out of 30 weekdays this summer.  No one in this House would think it acceptable for their children to be fed only once every two days. So why does the government think it acceptable for the 1.6 million children eligible for free school meals? Children don't go on half rations just because it's the holidays. The government must put this right before this term ends, to ensure no child goes hungry over the summer.
Today, over 200 charities, education experts, business leaders, unions and young people have called on the Government to put children at the heart of our recovery. So it would be especially fitting for every Honourable Member of this House to support our motion today – support our call for the development of an  ambitious recovery plan by the summer, that enables our children to access world-class education, receive support for their mental health and wellbeing, enjoy the opportunity to make the most of their childhood, and achieve their full potential.
As adults, we have a responsibility to match the ambition that children have for their own future. That is why addressing the impact of the pandemic on young people must be our priority, for their life chances and their wellbeing, and for our country's future success and prosperity.
Today's motion sets out how Labour would make Britain the best country in the world to grow up in. This afternoon, I hope Honourable Member across the House will join us in voting for that bold ambition.
More from LabourList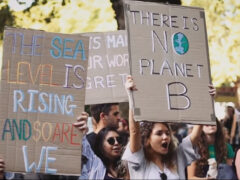 Comment
If the past two years have taught us anything, it is that there is still a lot of…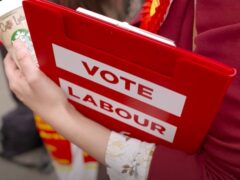 News
Aspiring Labour MPs can now apply for selection in all remaining seats without prospective parliamentary candidates, with the…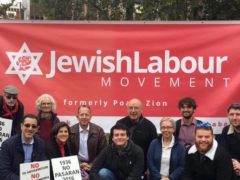 News
An academic and former Labour councillor who called for someone to "blow up" a one-day conference planned by…