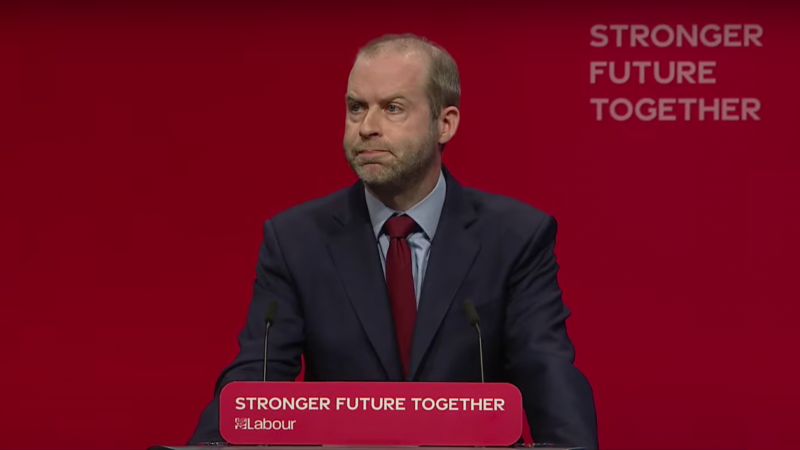 Below is the full text of the speech delivered by Shadow Work and Pensions Secretary Jonathan Reynolds to Labour conference 2021 in Brighton.
Conference, I am so proud to stand here as Shadow Secretary of State for Work and Pensions. This agenda is at the heart of who we are – and the difference Labour can make. My life has shown me that; from seeing the devastating effects of unemployment growing up in Sunderland, to caring for my disabled son as an adult. 
What the Department of Work and Pensions does affects millions, and has the power to transform lives. So how have we become a Britain where children watch their parents skip meals? Where your community is more likely to have a food bank than a library? Where one in eight British workers, is in poverty? It's wrong, conference, it's simply wrong. 
We should be a Britain where people have the security they need to prosper. Security and prosperity – that is Labour's mission. Nothing exposed the need for security like the pandemic. After a decade of hacking the welfare state apart, even the Tories admitted Universal Credit was in no state to get us through the pandemic. And instead of congratulating themselves on taking the emergency action they did, the government cannot attempt to rewrite history by trying to paint over the fact that it was them, their decisions, their political choices, that let things get so bad in the first place. 
Conference, we will not let them forget. Because the steps they took were nowhere near enough. Under Labour's plans – scrapping the five-week wait, ending the benefit cap and binning the two-child limit – 500,000, yes half a million, fewer people would be in poverty right now. That's the difference Labour can make: safety and security for you and your family.
The Tories now seem determined not to learn any lessons from the pandemic. Because whilst we all hope Covid is receding; there will always be shocks and downturns in the future. Because of our heritage; because of who we are; and because of how plugged into the everyday lives of working families we are, Labour know this. And we will be ready for them.
Contrast that with that fact that in just ten days' time, the Prime Minister will make a decision. A decision that will be felt at kitchen tables and in high streets across the UK. He will take £1,000 a year from 6 million families through a cut his own government calls 'catastrophic'. To borrow a phrase from our new Foreign Secretary: Conference, that is a disgrace.  
This is the biggest cut to the welfare state ever. One in 14 workers will lose out at a time when every other bill is going up. The very key workers who got us through this crisis left struggling. The delivery drivers, the retail workers, a nurse working in an intensive care ward. This cut will be an unmitigated disaster from a government that just doesn't value the people who will get hit.
Labour have fought it every day because it's wrong for families, wrong for the economy and it's wrong for Britain. Let the message from this conference be united and clear: Labour says cancel the cut.
But Conference, we know the problems with Universal Credit go beyond the core amount. For too many people it's associated with poverty, housing arrears, sanctions and stigma. That's because the Conservatives designed it thinking no-one they knew would use it. It was for 'other' people. That's not acceptable to us. So we will replace Universal Credit with a better system. And Conference I want to outline to you today, part of our plans for how we will do that. 
For many people, work simply doesn't pay enough. It won't take them two hours to make up the £20 cut – it will take five times that. That's because up to 75% of the extra money they earn is taken away from them through the taper rate, even before travel costs or childcare come into it. Britons on the lowest incomes effectively pay a higher marginal rate of tax than their Prime Minister because of that taper rate. It's perverse. So the next Labour government will change that and make sure people keep more of the money they earn. And it's just part of our plan. Higher wages, increased sick pay, the right to join a union, flexible working for all, protection from unfair dismissal, a real safety net, and real security and prosperity. 
That is the difference Labour makes. On the side of working people. But Conference let me also be clear: we will always protect those who can't work, through illness or disability, or caring responsibilities. We will build a system you would want your mum, your partner or your children to use if they needed it. This is very personal to me. The moment that my son was diagnosed with autism and learning difficulties it was tough. There's relief at getting the diagnosis – because you have to fight just for that but there's sadness, worry, and anxiety at the future. That's never going to be easy. But what makes it worse is knowing, a lot of government policy causes you to worry more, not less.
When people receive a letter from the NHS they don't fear it. The same cannot be said of the DWP. We are going to change that and I can promise you we will replace the current system of work capability assessments with a system that supports people to live the lives they want. Not one that tries to catch people out to take away their support. Assessments focused on what people need to succeed rather than one that treats them with suspicion. And of course, as it should be, we'll draw up these plans with disabled people themselves, putting co-production at the heart of them. 
Conference, it really is a privilege to be able to lead our work in this area. With your support, we can make a fundamental difference to so many lives. Security for everyone. Hope for everyone and a stronger, fairer, more prosperous Britain for all.  
That is what the future offers under Labour. Thank you.
More from LabourList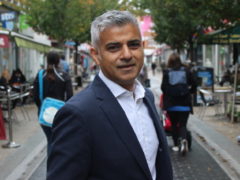 Comment
Below is the speech delivered by Sadiq Khan at the state of London debate. Thank you, James. It's…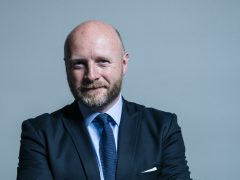 Comment
It is now time to bring Labour's security message into focus. As Keir Starmer signalled at the weekend,…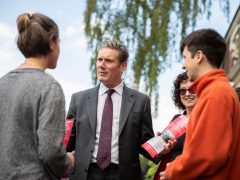 News
Keir Starmer has said Labour has "put to one side" the 2019 general election manifesto and declared that…