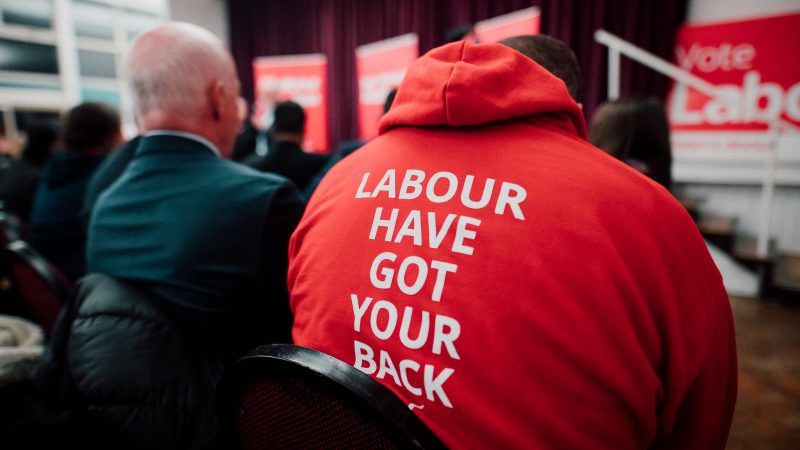 The Labour left has claimed an unexpected win at the party's annual conference after 52.79% of delegates backed a rule change on the selection of parliamentary candidates in snap elections advocated by Momentum.
Labour this morning published the results of seven card votes on rule changes put forward by the national executive committee (NEC) and six from Constituency Labour Parties (CLPs) that took place on Saturday evening.
The successful Momentum rule change states that a five-person panel including representatives from the local party must undertake shortlisting when there is no time for a normal process. It was backed by 61.63% of CLP delegates.
The panel would comprise: three reps from the local party, appointed by the local executive committee; one representative from the regional executive committee, appointed by the chair and vice-chairs of the REC; one NEC member.
The rule change received 776,187 (43.96%) affiliate votes in favour and 989,478 (56.04%) against. The card vote was the only CLP resolution, and the only one backed by the left, that passed among all the card votes on Saturday.
Commenting on the approval of the rule change this morning, Momentum co-chair Gaya Sriskanthan told LabourList: "Grassroots members are standing up for our right to shape the future of the party.
"Democratising selections is a key part of making sure that the parliamentary party reflects the communities our party is based in. This rule change is a key step on the long road towards creating a movement party that is led not by professional politicians, but working class leaders."
A rule change that would have required the parliamentary party to provide a written report detailing any disciplinary action taken or ongoing against MPs, with conference having the final say on any decision, was rejected.
The constitutional amendment, put forward by the Campaign for Labour Party Democracy, received 35% votes in favour in total, compared to 65% voting against. It was backed by 39.49% of constituency party delegates.
Rule changes recommended by the NEC, all carried, included establishing structures for disabled, BAME and students members within the party, bringing party rules on the conduct of meetings in line with the Equalities Act, strengthening the link between the Co-op Party and Labour at the local level and codifying members' "responsibilities".
Below is the full set of results in the card votes for the national executive committee and CLP amendments considered by conference this afternoon.
NEC amendments:
Card vote one, national equalities structures: carried
Actual votes cast:
CLP, for: 342,921 (97.5%)
CLP, against: 8,723 (2.48%)
Affiliate, for: 1,810,113 (99.73%)
Affiliate, against: 4,825 (0.27%)
Overall percentage:
CLP, for: 48.76%
CLP, against: 1.24%
Affiliate, for: 49.87%
Affiliate, against: 0.13%
Total, for: 98.63%
Total, against: 1.37%
Card vote two, national student structures: carried
Actual votes cast:
CLP, for: 343,012 (98.12%)
CLP, against: 6,588 (1.88%)
Affiliate, for: 1,815,455 (99.79%)
Affiliate, against: 3,825 (0.21%)
Overall percentage:
CLP, for: 49.06%
CLP, against: 0.94%
Affiliate, for: 49.89%
Affiliate, against: 0.11%
Total, for: 98.95%
Total, against: 1.05%
Card vote three, updates to language: carried
Actual votes cast:
CLP, for: 345,375 (98.3%%)
CLP, against: 5,967 (1.7%%)
Affiliate, for: 1,813,099 (99.79%)
Affiliate, against: 3,825 (0.21%)
Overall percentage:
CLP, for: 49.15%
CLP, against: 0.85%
Affiliate, for: 49.89%
Affiliate, against: 0.11%
Total, for: 99.05%
Total, against: 0.95%
Card vote four, membership rules: carried
Actual votes cast:
CLP, for: 194,461 (55.44%%)
CLP, against: 157,928 (44.56%%)
Affiliate, for: 1,058,115 (58.09%)
Affiliate, against: 763,346 (41.91`%)
Overall percentage (CLP and affiliates each amounting to 50%):
CLP, for: 27.2%
CLP, against: 22.28%
Affiliate, for: 29.05%
Affiliate, against: 20.95%
Total, for: 56.76%
Total, against: 43.24%
Card vote five, party democracy: carried
Actual votes cast:
CLP, for: 207,787 (58.98%)
CLP, against: 144,484 (41.02%)
Affiliate, for: 1,081,668 (58.96%)
Affiliate, against: 752,820 (41.04%)
Overall percentage (CLP and affiliates each amounting to 50%):
CLP, for: 20.49%
CLP, against: 20.51%
Affiliate, for: 29.48%
Affiliate, against: 20.52%
Total, for: 58.97%
Total, against: 41.03%
Card vote six, party meetings: carried
Actual votes cast:
CLP, for: 209,984 (59.69%)
CLP, against: 141,823 (40.31%)
Affiliate, for: 1,092,761 (59.21%)
Affiliate, against: 752,820 (40.79%)
Overall percentage (CLP and affiliates each amounting to 50%):
CLP, for: 29.84%
CLP, against: 20.16%
Affiliate, for: 29.6%
Affiliate, against: 20.4%
Total, for: 59.45%
Total, against: 40.55%
Card vote seven, local government: carried
Actual votes cast:
CLP, for: 315,245 (90.91%)
CLP, against: 31,533 (9.09%)
Affiliate, for: 1,684,525 (94.48%)
Affiliate, against: 98,486 (5.52%)
Overall percentage (CLP and affiliates each amounting to 50%):
CLP, for: 45.45%
CLP, against: 4.55%
Affiliate, for: 47.24%
Affiliate, against: 2.76%
Total, for: 92.69%
Total, against: 7.31%
CLP amendments:
Card vote eight, withdrawn
Card vote nine, withdrawn
Card vote ten, Parliamentary Labour Party report to conference: not carried
Actual votes cast:
CLP, for: 138,486 (39.49%)
CLP, against: 212,182 (60.51%)
Affiliate, for: 554,602 (30.73%)
Affiliate, against: 1,271,523 (69.63%)
Overall percentage (CLP and affiliates each amounting to 50%):
CLP, for: 19.75%
CLP, against: 30.25%
Affiliate, for: 15.19%
Affiliate, against: 34.81%
Total, for: 34.93%
Total, against: 65.07%
Card vote 11, constitutional amendments to annual conference: not carried
Actual votes cast:
CLP, for: 146,394 (47.19%)
CLP, against: 163,833 (52.81%)
Affiliate, for: 727,676 (41.06%)
Affiliate, against: 1,044,358 (58.94%)
Overall percentage (CLP and affiliates each amounting to 50%):
CLP, for: 23.59%
CLP, against: 26.41%
Affiliate, for: 20.53%
Affiliate, against: 29.47%
Total, for: 44.13%
Total, against: 55.87%
Card vote 12, election of the general secretary: not carried
Actual votes cast:
CLP, for: 180,702 (51.37%)
CLP, against: 171,061 (48.63%)
Affiliate, for: 107,820 (5.9%)
Affiliate, against: 1,720,959 (94.1%)
Overall percentage (CLP and affiliates each amounting to 50%):
CLP, for: 25.69%
CLP, against: 24.31%
Affiliate, for: 2.95%
Affiliate, against: 47.05%
Total, for: 28.63%
Total, against: 71.37%
Card vote 13, single transferable vote: not carried
Actual votes cast:
CLP, for: 177,898 (50.41%)
CLP, against: 175,038 (49.59%)
Affiliate, for: 720,201 (39.95%)
Affiliate, against: 1,082,510 (60.05%)
Overall percentage (CLP and affiliates each amounting to 50%):
CLP, for: 25.2%
CLP, against: 24.8%
Affiliate, for: 19.98%
Affiliate, against: 30.02%
Total, for: 45.18%
Total, against: 54.82%
Card vote 14, parliamentary candidate applications: not carried
Actual votes cast:
CLP, for: 170,858 (52.03%)
CLP, against: 157,526 (47.97%)
Affiliate, for: 624,819 (34.66%)
Affiliate, against: 1,177,904 (65.34%)
Overall percentage (CLP and affiliates each amounting to 50%):
CLP, for: 26.01%
CLP, against: 23.99%
Affiliate, for: 17.33%
Affiliate, against: 32.67%
Total, for: 43.34%
Total, against: 56.66%
Card vote 15, snap parliamentary election candidate selections: carried
Actual votes cast:
CLP, for: 214,724 (61.63%)
CLP, against: 133,704 (38.37%)
Affiliate, for: 776,187 (43.96%)
Affiliate, against: 989,478 (56.04%)
Overall percentage (CLP and affiliates each amounting to 50%):
CLP, for: 30.81%
CLP, against: 19.19%
Affiliate, for: 21.98%
Affiliate, against: 28.02%
Total, for: 52.79%
Total, against: 47.21%
More from LabourList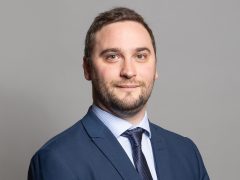 News
Former Conservative MP Christian Wakeford, who defected from the Tory Party earlier this year, has joined Labour's frontbench…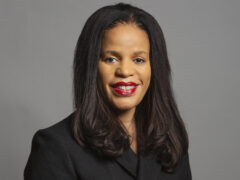 News
Former Labour MP Claudia Webbe has lost her appeal against her conviction after being found guilty last year…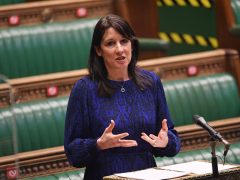 News
Rachel Reeves has declared that there is "no doubt" the Labour Party is "winning the battle of ideas"…