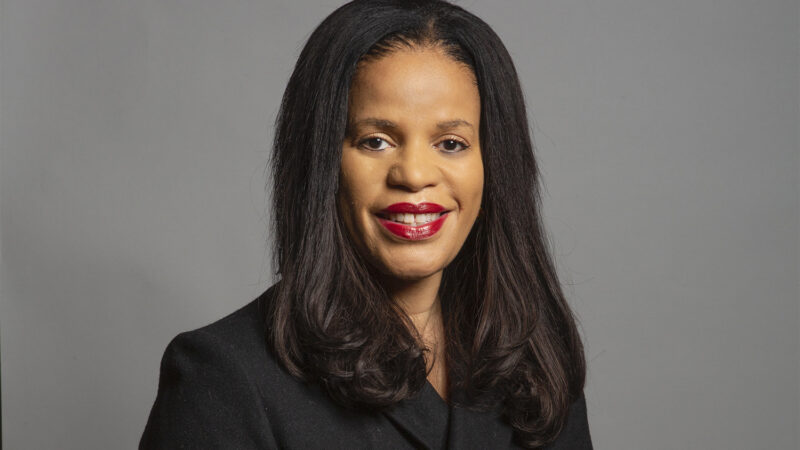 Former Labour MP Claudia Webbe has lost her appeal against her conviction after being found guilty last year of harassing a woman and being sentenced to ten weeks imprisonment, suspended for two years.
The MP for Leicester East, who currently sits in the Commons as an Independent after being expelled from the Labour Party last November, when she was awarded the ten-week custodial sentence, lost her appeal at Southwark Crown Court today.
The MP was found guilty of targeting Michelle Merrit between September 2018 and April 2020. The MP was suspended from the Labour Party, and had the whip suspended, as soon as allegations came to light in September 2020.
Webbe's suspended custodial sentence – which would have triggered a recall petition by which residents can vote to remove a sitting MP – has been quashed and replaced with a 12-month community order. This means that in order for a by-election to take place, the Independent MP would have to resign.
A Labour Party spokesperson told LabourList that the allegations in the case are "extremely serious" and that "Ms Webbe should now resign so the people of Leicester East can get the representation they deserve".
Webbe said she is "saddened, disappointed and shocked" by the outcome of her appeal. "As I said in court and repeat now, I have never threatened violence nor would I," the Leicester East MP added.
"The events of the 25th of April are deeply personal. I was, as reported in the court, facing domestic abuse at the time of the call. I was deeply frustrated that my partner and Michelle Merritt had been socialising in the middle of the Covid pandemic, contrary to the rules and all health advice.
"I was frightened and frustrated by his behaviour. But that fear and frustration could not and should not have been interpreted as harassment. As evidenced in court she had lied to the police and to the court. She wanted to get rid of me from the moment she was aware of me and far from being fearful or frightened of me was actively planning and plotting my downfall and humiliation."
The former Labour MP said that her "focus remains with the people of Leicester East" and she promised to continue to be their "voice in Westminster, fighting for the economic and social support Leicester so desperately needs".
Prosecutors said Webbe conducted an 18-month harassment campaign driven by "obsession" and "jealousy" over her boyfriend Lester Thomas's relationship with Merritt. The victim said Webbe called her a "slag" who "should be acid" and threatened to reveal naked photographs to her family in a phone call.
The appeal judge said that Webbe had not "made a threat to throw acid over" the victim, however, but the string of silent phone calls and threats to reveal naked pictures of Merritt constituted a "course of conduct which amounted to harassment".
The barrister acting for Webbe, Helen Law, suggested that Merritt had "lied" or "misled" the Magistrates' Court when she said she and Thomas were just "good friends". Prosecutor Susannah Stevens argued the relationship provided Webbe "not with a defence but with a motivation".
Statements on Webbe's character during her initial trial were provided by Jeremy Corbyn, who said the MP was a "person of good character who makes a positive contribution", and John McDonnell, who said she was "honest, responsible and an extremely caring person".
More from LabourList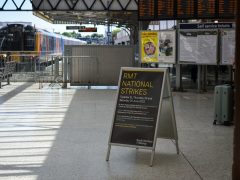 News
Labour metro mayors have argued that the cost-of-living crisis is "forcing" people into industrial disputes and that striking…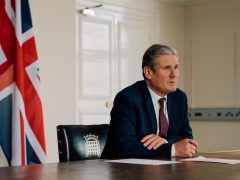 Comment
Below is the full text of the speech delivered by Labour leader Keir Starmer to the Centre for…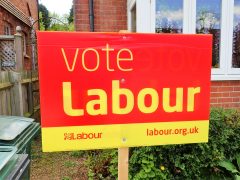 News
The process to select the next Labour parliamentary candidate for Exeter is underway. The constituency has been represented…