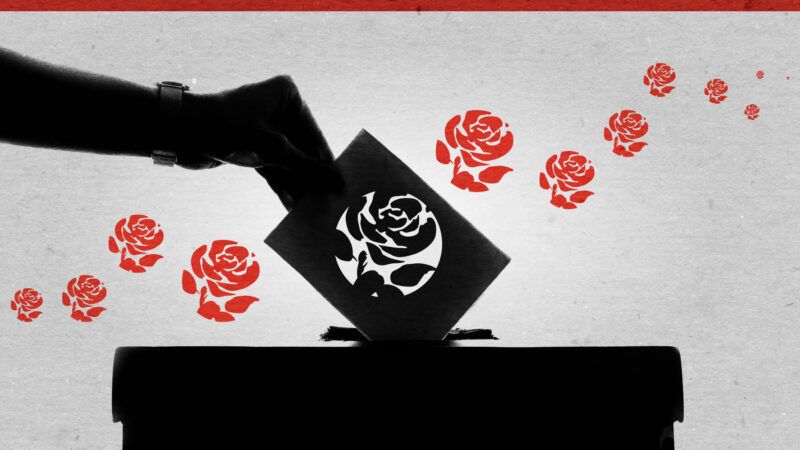 Positions are up for grabs on the Labour Party's national executive committee (NEC). Constituency Labour Parties (CLPs) have started to nominate their preferred candidates, and the set of internal elections is due to end in August this year.
The NEC brings together stakeholders from different sections of the party including local parties, trade unions, the shadow cabinet, backbench MPs, local government, Scotland and Wales, socialist societies and the leadership. It is the governing body of the party, setting the overall strategic direction and making important decisions.
This election will see members pick nine CLP and two local government representatives to the NEC, alongside one treasurer and one representative each for youth, BAME, disability and Welsh Labour. Members have put themselves forward for the various positions and the party has published their statements online.
All candidates need to be nominated to secure a place on the ballot. For the constituency party rep position, this requires the backing of five CLPs. The nomination period started on January 21st and closed at 12 noon on June 17th.
Ballots will begin to be dispatched to members on July 25th, before voting closes on August 19th. Local party representatives will be elected to the NEC using the one-member-one-vote, single-transferable vote system.
Below is the list of nominations for NEC CLP rep candidates.
21 candidates have secured a place on the ballot.
Last updated at 5:00pm on June 17th.
Luke Akehurst, 152 nominations
Aberavon CLP
Altrincham and Sale West CLP
Ashfield CLP
Basildon and Billericay CLP
Basingstoke CLP
Bassetlaw CLP
Battersea CLP
Bedford CLP
Bermondsey and Old Southwark CLP
Birkenhead CLP
Birmingham, Hodge Hill CLP
Birmingham, Ladywood CLP
Birmingham, Northfield CLP
Birmingham, Perry Barr CLP
Birmingham, Selly Oak CLP
Birmingham, Yardley CLP
Bishop Auckland CLP
Bognor Regis and Littlehampton CLP
Bosworth CLP
Bracknell CLP
Braintree CLP
Brentford and Isleworth CLP
Bridgwater and West Somerset CLP
Bristol East CLP
Bristol South CLP
Bristol West CLP
Camberwell and Peckham CLP
Cambridge CLP
Cardiff Central CLP
Castle Point CLP
Chesham and Amersham CLP
Chingford and Woodford Green CLP
Chipping Barnet CLP
City of Chester CLP
Coventry South CLP
Cunninghame North CLP
Cynon Valley CLP
Dartford CLP
Derby North CLP
Dudley South CLP
Dulwich and West Norwood CLP
Ealing North CLP
East Surrey CLP
Eddisbury CLP
Ellesmere Port and Neston CLP
Elmet and Rothwell CLP
Enfield Southgate CLP
Epsom and Ewell CLP
Exeter CLP
Finchley and Golders Green CLP
Glasgow Southside CLP
Grantham and Stamford CLP
Great Grimsby CLP
Greenock and Inverclyde CLP
Hackney South and Shoreditch CLP
Hammersmith CLP
Hampstead and Kilburn CLP
Harrow West CLP
Hartlepool CLP
Hendon CLP
Hereford and South Herefordshire CLP
Hexham CLP
Heywood and Middleton CLP
Holborn and St Pancras CLP
Horsham CLP
Huntingdon CLP
Hyndburn CLP
Ilford North CLP
Ilford South CLP
Jarrow CLP
Kingswood CLP
Lancaster and Fleetwood CLP
Leeds North East CLP
Leeds West CLP
Leicester East CLP
Lewisham Deptford CLP
Lewisham East CLP
Lewisham West and Penge CLP
Lichfield CLP
Liverpool West Derby CLP
Manchester Central CLP
Manchester Withington CLP
Mansfield CLP
Meriden CLP
Mid Sussex CLP
Middlesbrough South and East Cleveland CLP
Mitcham and Morden CLP
North East Hertfordshire CLP
North East Somerset CLP
North Somerset CLP
North Warwickshire CLP
North West Durham CLP
Norwich North CLP
Norwich South CLP
Ogmore CLP
Old Bexley and Sidcup CLP
Oxford East CLP
Penistone and Stocksbridge CLP
Plymouth Sutton and Devonport CLP
Poplar and Limehouse CLP
Putney CLP
Rayleigh and Wickford CLP
Redcar CLP
Richmond Park CLP
Romsey and Southampton North CLP
Rossendale and Darwen CLP
Rugby CLP
Runnymede and Weybridge CLP
Scunthorpe CLP
Sefton Central CLP
Selby and Ainsty CLP
Sheffield Brightside and Hillsborough CLP
Sheffield Central CLP
Sheffield Hallam CLP
Shipley CLP
Skipton and Ripon CLP
Slough CLP
Solihull CLP
South West Bedfordshire CLP
South West Hertfordshire CLP
Southampton, Itchen CLP
Southampton, Test CLP
St Helens North CLP
Stockton South CLP
Stoke-On-Trent North CLP
Stone CLP
Stratford-On-Avon CLP
Surrey Heath CLP
Tewkesbury CLP
Tooting CLP
Torfaen CLP
Truro and Falmouth CLP
Tunbridge Wells CLP
Twickenham CLP
Tynemouth CLP
Vale of Clwyd CLP
Vauxhall CLP
Wallasey CLP
Walsall North CLP
Walthamstow CLP
Warley CLP
Warrington South CLP
Watford CLP
Welwyn Hatfield CLP
Weston-Super-Mare CLP
Wigan CLP
Wimbledon CLP
Wirral South CLP
Witham CLP
Wythenshawe and Sale East CLP
York Central CLP
York Outer CLP
Jose Alexander, 5 nominations
Caerphilly CLP
Dartford CLP
North East Somerset CLP
Rayleigh and Wickford CLP
Watford CLP
Jessica Barnard, 165 nominations
Aberconwy CLP
Arundel and South Downs CLP
Basildon and Billericay CLP
Battersea CLP
Bermondsey and Old Southwark CLP
Bethnal Green and Bow CLP
Beverley and Holderness CLP
Birkenhead CLP
Birmingham, Hall Green CLP
Birmingham, Hodge Hill CLP
Bishop Auckland CLP
Blackley and Broughton CLP
Blyth Valley CLP
Bognor Regis and Littlehampton CLP
Bolton South East CLP
Bolton West CLP
Bradford West CLP
Brecon and Radnorshire CLP
Brent Central CLP
Brent North CLP
Brentford and Isleworth CLP
Bristol South CLP
Bromsgrove CLP
Broxtowe CLP
Bury St Edmunds CLP
Caerphilly CLP
Calder Valley CLP
Camberwell and Peckham CLP
Cardiff West CLP
Carshalton and Wallington CLP
Castle Point CLP
Ceredigion CLP
Chesham and Amersham CLP
Chipping Barnet CLP
Christchurch CLP
Cities of London and Westminster CLP
City of Durham CLP
Clwyd South CLP
Colchester CLP
Colne Valley CLP
Coventry South CLP
Croydon Central CLP
Cunninghame North CLP
Dover CLP
Dudley South CLP
Dundee City East CLP
Dundee City West CLP
Dwyfor Meirionnydd CLP
Ealing North CLP
Easington CLP
East Hampshire CLP
East Worthing and Shoreham CLP
East Yorkshire CLP
Eddisbury CLP
Edinburgh Central CLP
Edinburgh Western CLP
Ellesmere Port and Neston CLP
Elmet and Rothwell CLP
Erith and Thamesmead CLP
Exeter CLP
Glasgow Kelvin CLP
Glasgow Maryhill and Springburn CLP
Gravesham CLP
Guildford CLP
Hackney North and Stoke Newington CLP
Hackney South and Shoreditch CLP
Halifax CLP
Hampstead and Kilburn CLP
Harrow West CLP
Hazel Grove CLP
Hemsworth CLP
Hexham CLP
Hitchin and Harpenden CLP
Hornsey and Wood Green CLP
Horsham CLP
Ilford South CLP
Isle of Wight CLP
Islington North CLP
Islington South and Finsbury CLP
Kensington CLP
Kingston Upon Hull North CLP
Lancaster and Fleetwood CLP
Leeds Central CLP
Leeds East CLP
Leeds North East CLP
Leeds North West CLP
Lewes CLP
Lewisham Deptford CLP
Lewisham West and Penge CLP
Leyton and Wanstead CLP
Liverpool Walton CLP
Manchester Gorton CLP
Manchester Withington CLP
Mid Bedfordshire CLP
Middlesbrough South and East Cleveland CLP
Monmouth CLP
Montgomeryshire CLP
Morley and Outwood CLP
New Forest West CLP
Normanton, Pontefract and Castleford CLP
North East Cambridgeshire CLP
North Somerset CLP
North West Durham CLP
Norwich North CLP
Nottingham East CLP
Nottingham South CLP
Ogmore CLP
Oldham East and Saddleworth CLP
Orpington CLP
Oxford West and Abingdon CLP
Pendle CLP
Penrith and the Border CLP
Poole CLP
Poplar and Limehouse CLP
Portsmouth North CLP
Portsmouth South CLP
Rochester and Strood CLP
Rochford and Southend East CLP
Rotherham CLP
Rushcliffe CLP
Scunthorpe CLP
Sedgefield CLP
Sheffield Brightside and Hillsborough CLP
Sheffield Central CLP
Sheffield Hallam CLP
Sheffield Heeley CLP
Shipley CLP
Shrewsbury and Atcham CLP
Skipton and Ripon CLP
Sleaford and North Hykeham CLP
Solihull CLP
South Dorset CLP
South East Cornwall CLP
South Norfolk CLP
South Staffordshire CLP
South Thanet CLP
South West Bedfordshire CLP
South West Wiltshire CLP
Southend West CLP
Southport CLP
Spelthorne CLP
Stoke-On-Trent North CLP
Stone CLP
Stroud CLP
Sutton and Cheam CLP
Sutton Coldfield CLP
Swansea East CLP
Swansea West CLP
Thirsk and Malton CLP
Tottenham CLP
Uxbridge and South Ruislip CLP
Wallasey CLP
Wansbeck CLP
Warley CLP
Warwick and Leamington CLP
Watford CLP
Weaver Vale CLP
Wells CLP
Welwyn Hatfield CLP
Westminster North CLP
Wirral West CLP
Witney CLP
Worcester CLP
Worthing West CLP
Wyre Forest CLP
Johanna Baxter, 194 nominations
Aberavon CLP
Airdrie and Shotts CLP
Altrincham and Sale West CLP
Angus South CLP
Arundel and South Downs CLP
Ashfield CLP
Basildon and Billericay CLP
Basingstoke CLP
Bassetlaw CLP
Battersea CLP
Bedford CLP
Bermondsey and Old Southwark CLP
Bethnal Green and Bow CLP
Beverley and Holderness CLP
Birmingham, Ladywood CLP
Birmingham, Northfield CLP
Birmingham, Perry Barr CLP
Birmingham, Selly Oak CLP
Birmingham, Yardley CLP
Blackpool North and Cleveleys CLP
Bognor Regis and Littlehampton CLP
Bosworth CLP
Bracknell CLP
Braintree CLP
Brentford and Isleworth CLP
Bridgwater and West Somerset CLP
Bristol East CLP
Bristol South CLP
Bristol West CLP
Bury North CLP
Camberwell and Peckham CLP
Cambridge CLP
Cardiff Central CLP
Castle Point CLP
Chatham and Aylesford CLP
Chesham and Amersham CLP
Chingford and Woodford Green CLP
Chipping Barnet CLP
City of Chester CLP
Coventry South CLP
Crawley CLP
Croydon Central CLP
Cunninghame North CLP
Cynon Valley CLP
Dartford CLP
Derby North CLP
Derby South CLP
Dudley South CLP
Dulwich and West Norwood CLP
Dumbarton CLP
Ealing North CLP
East Surrey CLP
Edinburgh Southern CLP
Elmet and Rothwell CLP
Eltham CLP
Enfield Southgate CLP
Epsom and Ewell CLP
Erewash CLP
Exeter CLP
Finchley and Golders Green CLP
Glasgow Anniesland CLP
Glasgow Southside CLP
Grantham and Stamford CLP
Gravesham CLP
Great Grimsby CLP
Greenock and Inverclyde CLP
Greenwich and Woolwich CLP
Guildford CLP
Hackney South and Shoreditch CLP
Hammersmith CLP
Hampstead and Kilburn CLP
Harrow West CLP
Hartlepool CLP
Harwich and North Essex CLP
Hendon CLP
Hereford and South Herefordshire CLP
Hexham CLP
Heywood and Middleton CLP
Hitchin and Harpenden CLP
Holborn and St Pancras CLP
Hornsey and Wood Green CLP
Horsham CLP
Huntingdon CLP
Hyndburn CLP
Ilford North CLP
Ilford South CLP
Ipswich CLP
Isle of Wight CLP
Islington South and Finsbury CLP
Jarrow CLP
Kingswood CLP
Lancaster and Fleetwood CLP
Leeds North East CLP
Leeds North West CLP
Leeds West CLP
Leicester East CLP
Lewisham Deptford CLP
Lewisham East CLP
Lewisham West and Penge CLP
Lichfield CLP
Liverpool West Derby CLP
Manchester Central CLP
Manchester Withington CLP
Mansfield CLP
Meriden CLP
Mid Sussex CLP
Middlesbrough South and East Cleveland CLP
Mitcham and Morden CLP
Monmouth CLP
Morley and Outwood CLP
New Forest West CLP
Newcastle Upon Tyne North CLP
Newcastle-Under-Lyme CLP
Normanton, Pontefract and Castleford CLP
North East Cambridgeshire CLP
North East Hertfordshire CLP
North East Somerset CLP
North Somerset CLP
North Warwickshire CLP
North West Durham CLP
Norwich North CLP
Norwich South CLP
Ogmore CLP
Old Bexley and Sidcup CLP
Oldham East and Saddleworth CLP
Orpington CLP
Oxford East CLP
Penistone and Stocksbridge CLP
Plymouth Sutton and Devonport CLP
Poplar and Limehouse CLP
Portsmouth North CLP
Putney CLP
Rayleigh and Wickford CLP
Redcar CLP
Ribble Valley CLP
Richmond Park CLP
Rochford and Southend East CLP
Romsey and Southampton North CLP
Rossendale and Darwen CLP
Rugby CLP
Runnymede and Weybridge CLP
Scunthorpe CLP
Sefton Central CLP
Selby and Ainsty CLP
Sheffield Brightside and Hillsborough CLP
Sheffield Central CLP
Sheffield Hallam CLP
Shipley CLP
Skipton and Ripon CLP
Slough CLP
Solihull CLP
South Norfolk CLP
South West Bedfordshire CLP
South West Hertfordshire CLP
Southampton, Itchen CLP
Southampton, Test CLP
Spelthorne CLP
St Helens North CLP
Stockton South CLP
Stoke-On-Trent North CLP
Stone CLP
Stratford-On-Avon CLP
Stroud CLP
Surrey Heath CLP
Sutton and Cheam CLP
Swansea West CLP
Telford CLP
Tewkesbury CLP
Tooting CLP
Torfaen CLP
Truro and Falmouth CLP
Tunbridge Wells CLP
Twickenham CLP
Tynemouth CLP
Vale of Clwyd CLP
Vauxhall CLP
Wallasey CLP
Walsall North CLP
Walthamstow CLP
Warley CLP
Warrington South CLP
Warwick and Leamington CLP
Watford CLP
Welwyn Hatfield CLP
Weston-Super-Mare CLP
Wigan CLP
Wimbledon CLP
Wirral South CLP
Witham CLP
Witney CLP
Wyre Forest CLP
Wythenshawe and Sale East CLP
York Central CLP
York Outer CLP
Olivia Birch, 1 nomination
Bromsgrove CLP
Ann Black, 207 nominations
Aberavon CLP
Aldershot CLP
Altrincham and Sale West CLP
Arundel and South Downs CLP
Ashfield CLP
Basingstoke CLP
Batley and Spen CLP
Battersea CLP
Bedford CLP
Bermondsey and Old Southwark CLP
Bethnal Green and Bow CLP
Beverley and Holderness CLP
Bexhill and Battle CLP
Birmingham, Hall Green CLP
Birmingham, Hodge Hill CLP
Birmingham, Northfield CLP
Birmingham, Selly Oak CLP
Birmingham, Yardley CLP
Bishop Auckland CLP
Blackpool North and Cleveleys CLP
Bognor Regis and Littlehampton CLP
Bolton West CLP
Bosworth CLP
Bracknell CLP
Braintree CLP
Brecon and Radnorshire CLP
Brent Central CLP
Brent North CLP
Bridgwater and West Somerset CLP
Bristol East CLP
Bristol North West CLP
Bristol South CLP
Bristol West CLP
Bromley and Chislehurst CLP
Buckingham CLP
Bury North CLP
Caerphilly CLP
Calder Valley CLP
Cambridge CLP
Castle Point CLP
Chatham and Aylesford CLP
Chesham and Amersham CLP
Chichester CLP
Chingford and Woodford Green CLP
Cinderford And Mid Dean CLP
City of Chester CLP
City of Durham CLP
Colne Valley CLP
Coventry South CLP
Crawley CLP
Crewe and Nantwich CLP
Dartford CLP
Derby South CLP
Dover CLP
Dudley South CLP
Dulwich and West Norwood CLP
Ealing Central and Acton CLP
East Surrey CLP
Eastleigh CLP
Eddisbury CLP
Ellesmere Port and Neston CLP
Epsom and Ewell CLP
Erewash CLP
Erith and Thamesmead CLP
Exeter CLP
Fylde CLP
Glasgow Kelvin CLP
Glasgow Maryhill and Springburn CLP
Glasgow Southside CLP
Gravesham CLP
Great Grimsby CLP
Greenock and Inverclyde CLP
Greenwich and Woolwich CLP
Guildford CLP
Hackney South and Shoreditch CLP
Hampstead and Kilburn CLP
Harrogate and Knaresborough CLP
Hartlepool CLP
Harwich and North Essex CLP
Hereford and South Herefordshire CLP
Hexham CLP
Heywood and Middleton CLP
Hitchin and Harpenden CLP
Holborn and St Pancras CLP
Hornsey and Wood Green CLP
Horsham CLP
Huddersfield CLP
Huntingdon CLP
Hyndburn CLP
Ipswich CLP
Isle of Wight CLP
Islington South and Finsbury CLP
Jarrow CLP
Keighley CLP
Kensington CLP
Kingswood CLP
Lancaster and Fleetwood CLP
Leeds Central CLP
Leeds North East CLP
Leeds North West CLP
Leeds West CLP
Leicester South CLP
Leicester West CLP
Lewes CLP
Lewisham Deptford CLP
Lewisham West and Penge CLP
Lichfield CLP
Liverpool Walton CLP
Liverpool West Derby CLP
Manchester Gorton CLP
Mansfield CLP
Meriden CLP
Mid Bedfordshire CLP
Middlesbrough South and East Cleveland CLP
Moray CLP
New Forest West CLP
Newcastle Upon Tyne North CLP
Newcastle-Under-Lyme CLP
Normanton, Pontefract and Castleford CLP
North East Cambridgeshire CLP
North East Hertfordshire CLP
North East Somerset CLP
North Shropshire CLP
North Somerset CLP
North Warwickshire CLP
North West Durham CLP
North Wiltshire CLP
Norwich North CLP
Norwich South CLP
Nottingham East CLP
Nottingham South CLP
Ogmore CLP
Oldham East and Saddleworth CLP
Oxford East CLP
Oxford West and Abingdon CLP
Pendle CLP
Penistone and Stocksbridge CLP
Plymouth Sutton and Devonport CLP
Portsmouth North CLP
Portsmouth South CLP
Putney CLP
Rayleigh and Wickford CLP
Redcar CLP
Redditch CLP
Ribble Valley CLP
Richmond Park CLP
Rochester and Strood CLP
Rochford and Southend East CLP
Romsey and Southampton North CLP
Rossendale and Darwen CLP
Rotherham CLP
Rugby CLP
Runnymede and Weybridge CLP
Scunthorpe CLP
Sedgefield CLP
Sefton Central CLP
Sheffield Brightside and Hillsborough CLP
Sheffield Central CLP
Sheffield Hallam CLP
Shipley CLP
Skipton and Ripon CLP
Sleaford and North Hykeham CLP
Slough CLP
Solihull CLP
South Norfolk CLP
South West Bedfordshire CLP
South West Wiltshire CLP
Southampton, Test CLP
Spelthorne CLP
St Albans CLP
St Helens North CLP
Stockton South CLP
Stoke-On-Trent North CLP
Stone CLP
Stratford-On-Avon CLP
Stretford and Urmston CLP
Stroud CLP
Surrey Heath CLP
Sutton and Cheam CLP
Sutton Coldfield CLP
Swansea East CLP
Swansea West CLP
Telford CLP
Thirsk and Malton CLP
Tiverton and Honiton CLP
Tunbridge Wells CLP
Twickenham CLP
Tynemouth CLP
Vale of Clwyd CLP
Wallasey CLP
Wansbeck CLP
Warwick and Leamington CLP
Watford CLP
Weaver Vale CLP
Wells CLP
West Dorset CLP
Weston-Super-Mare CLP
Wigan CLP
Wimbledon CLP
Wirral West CLP
Witham CLP
Witney CLP
Worcester CLP
Worthing West CLP
Wyre Forest CLP
York Central CLP
York Outer CLP
Gemma Bolton, 164 nominations
Aberconwy CLP
Arundel and South Downs CLP
Basildon and Billericay CLP
Battersea CLP
Bedford CLP
Bethnal Green and Bow CLP
Beverley and Holderness CLP
Birmingham, Hall Green CLP
Birmingham, Hodge Hill CLP
Bishop Auckland CLP
Blackley and Broughton CLP
Blyth Valley CLP
Bognor Regis and Littlehampton CLP
Bolton South East CLP
Bolton West CLP
Bosworth CLP
Bracknell CLP
Bradford West CLP
Brecon and Radnorshire CLP
Brent Central CLP
Brent North CLP
Brentford and Isleworth CLP
Bromsgrove CLP
Broxtowe CLP
Burton CLP
Bury St Edmunds CLP
Caerphilly CLP
Calder Valley CLP
Camberwell and Peckham CLP
Cardiff West CLP
Carshalton and Wallington CLP
Castle Point CLP
Ceredigion CLP
Chingford and Woodford Green CLP
Chipping Barnet CLP
Christchurch CLP
Cities of London and Westminster CLP
City of Durham CLP
Clwyd South CLP
Colchester CLP
Colne Valley CLP
Coventry South CLP
Crawley CLP
Croydon Central CLP
Cunninghame North CLP
Dover CLP
Dundee City East CLP
Dundee City West CLP
Dwyfor Meirionnydd CLP
Ealing North CLP
Easington CLP
East Hampshire CLP
East Worthing and Shoreham CLP
East Yorkshire CLP
Eddisbury CLP
Edinburgh Central CLP
Edinburgh Western CLP
Ellesmere Port and Neston CLP
Elmet and Rothwell CLP
Eltham CLP
Erith and Thamesmead CLP
Exeter CLP
Glasgow Kelvin CLP
Glasgow Maryhill and Springburn CLP
Guildford CLP
Hackney North and Stoke Newington CLP
Hampstead and Kilburn CLP
Harrow West CLP
Hazel Grove CLP
Hemsworth CLP
Hexham CLP
Hitchin and Harpenden CLP
Hornsey and Wood Green CLP
Horsham CLP
Ilford South CLP
Isle of Wight CLP
Islington North CLP
Islington South and Finsbury CLP
Jarrow CLP
Kensington CLP
Kingston Upon Hull North CLP
Lancaster and Fleetwood CLP
Leeds Central CLP
Leeds East CLP
Leeds North East CLP
Leeds North West CLP
Leicester West CLP
Lewes CLP
Lewisham Deptford CLP
Lewisham West and Penge CLP
Leyton and Wanstead CLP
Liverpool Walton CLP
Manchester Withington CLP
Mid Bedfordshire CLP
Mid Sussex CLP
Monmouth CLP
Montgomeryshire CLP
Morley and Outwood CLP
New Forest West CLP
Normanton, Pontefract and Castleford CLP
North East Cambridgeshire CLP
North East Hampshire CLP
North Somerset CLP
North West Durham CLP
Nottingham East CLP
Nottingham South CLP
Oldham East and Saddleworth CLP
Orpington CLP
Oxford West and Abingdon CLP
Pendle CLP
Penistone and Stocksbridge CLP
Penrith and the Border CLP
Poole CLP
Poplar and Limehouse CLP
Portsmouth North CLP
Portsmouth South CLP
Richmond Park CLP
Rochester and Strood CLP
Rotherham CLP
Rushcliffe CLP
Scunthorpe CLP
Sedgefield CLP
Sheffield Brightside and Hillsborough CLP
Sheffield Heeley CLP
Shipley CLP
Shrewsbury and Atcham CLP
Skipton and Ripon CLP
Sleaford and North Hykeham CLP
Slough CLP
South Dorset CLP
South East Cornwall CLP
South Norfolk CLP
South Staffordshire CLP
South Thanet CLP
South West Bedfordshire CLP
South West Wiltshire CLP
Southend West CLP
Southport CLP
Spelthorne CLP
Stoke-On-Trent North CLP
Stretford and Urmston CLP
Stroud CLP
Surrey Heath CLP
Sutton and Cheam CLP
Sutton Coldfield CLP
Swansea East CLP
Swansea West CLP
Thirsk and Malton CLP
Tottenham CLP
Truro and Falmouth CLP
Uxbridge and South Ruislip CLP
Vauxhall CLP
Wallasey CLP
Wansbeck CLP
Warley CLP
Warwick and Leamington CLP
Weaver Vale CLP
Wells CLP
Wirral South CLP
Wirral West CLP
Witney CLP
Worcester CLP
Worthing West CLP
Wyre Forest CLP
Yasmine Dar, 176 nominations
Aberconwy CLP
Altrincham and Sale West CLP
Arundel and South Downs CLP
Ashfield CLP
Basildon and Billericay CLP
Battersea CLP
Bedford CLP
Bethnal Green and Bow CLP
Beverley and Holderness CLP
Birkenhead CLP
Birmingham, Hall Green CLP
Birmingham, Hodge Hill CLP
Birmingham, Perry Barr CLP
Bishop Auckland CLP
Blackley and Broughton CLP
Blackpool North and Cleveleys CLP
Blyth Valley CLP
Bolton South East CLP
Bolton West CLP
Bosworth CLP
Bracknell CLP
Bradford West CLP
Brecon and Radnorshire CLP
Brent Central CLP
Brent North CLP
Brentford and Isleworth CLP
Bristol East CLP
Bromsgrove CLP
Broxtowe CLP
Burton CLP
Bury St Edmunds CLP
Caerphilly CLP
Calder Valley CLP
Camberwell and Peckham CLP
Cardiff West CLP
Carshalton and Wallington CLP
Castle Point CLP
Ceredigion CLP
Chesham and Amersham CLP
Chingford and Woodford Green CLP
Chipping Barnet CLP
Christchurch CLP
Cities of London and Westminster CLP
City of Durham CLP
Clwyd South CLP
Colchester CLP
Coventry South CLP
Crewe and Nantwich CLP
Croydon Central CLP
Cunninghame North CLP
Dover CLP
Dundee City East CLP
Dundee City West CLP
Dwyfor Meirionnydd CLP
Ealing North CLP
Easington CLP
East Hampshire CLP
East Worthing and Shoreham CLP
East Yorkshire CLP
Eddisbury CLP
Edinburgh Central CLP
Edinburgh Western CLP
Ellesmere Port and Neston CLP
Elmet and Rothwell CLP
Epsom and Ewell CLP
Erith and Thamesmead CLP
Exeter CLP
Glasgow Kelvin CLP
Glasgow Maryhill and Springburn CLP
Great Grimsby CLP
Guildford CLP
Hackney North and Stoke Newington CLP
Hackney South and Shoreditch CLP
Halifax CLP
Hampstead and Kilburn CLP
Harrow West CLP
Hazel Grove CLP
Hemsworth CLP
Hexham CLP
Hitchin and Harpenden CLP
Hornsey and Wood Green CLP
Horsham CLP
Ilford South CLP
Isle of Wight CLP
Islington North CLP
Islington South and Finsbury CLP
Kensington CLP
Kingston Upon Hull North CLP
Lancaster and Fleetwood CLP
Leeds Central CLP
Leeds East CLP
Leeds North East CLP
Leeds North West CLP
Leeds West CLP
Leicester West CLP
Lewisham Deptford CLP
Lewisham West and Penge CLP
Leyton and Wanstead CLP
Liverpool Walton CLP
Manchester Gorton CLP
Manchester Withington CLP
Mid Bedfordshire CLP
Mid Sussex CLP
Middlesbrough South and East Cleveland CLP
Monmouth CLP
Montgomeryshire CLP
Morley and Outwood CLP
New Forest West CLP
Normanton, Pontefract and Castleford CLP
North East Cambridgeshire CLP
North East Hampshire CLP
North Shropshire CLP
North West Durham CLP
Nottingham East CLP
Nottingham South CLP
Ogmore CLP
Oldham East and Saddleworth CLP
Orpington CLP
Oxford East CLP
Oxford West and Abingdon CLP
Pendle CLP
Penrith and the Border CLP
Poole CLP
Poplar and Limehouse CLP
Portsmouth North CLP
Portsmouth South CLP
Putney CLP
Richmond Park CLP
Rochester and Strood CLP
Rochford and Southend East CLP
Rotherham CLP
Rugby CLP
Rushcliffe CLP
Sedgefield CLP
Sheffield Brightside and Hillsborough CLP
Sheffield Hallam CLP
Sheffield Heeley CLP
Shipley CLP
Shrewsbury and Atcham CLP
Skipton and Ripon CLP
Sleaford and North Hykeham CLP
Slough CLP
South Dorset CLP
South East Cornwall CLP
South Norfolk CLP
South Staffordshire CLP
South Thanet CLP
South West Bedfordshire CLP
South West Wiltshire CLP
Southend West CLP
Southport CLP
Spelthorne CLP
Stoke-On-Trent North CLP
Stretford and Urmston CLP
Stroud CLP
Surrey Heath CLP
Sutton and Cheam CLP
Sutton Coldfield CLP
Swansea East CLP
Swansea West CLP
Tatton CLP
Thirsk and Malton CLP
Torridge and West Devon CLP
Tottenham CLP
Uxbridge and South Ruislip CLP
Vauxhall CLP
Wallasey CLP
Wansbeck CLP
Warley CLP
Warwick and Leamington CLP
Weaver Vale CLP
Wells CLP
Wirral West CLP
Witney CLP
Worcester CLP
Worthing West CLP
Jack Deakin, 2 nominations
Bromsgrove CLP
Normanton, Pontefract and Castleford CLP
Parmjit Dhanda, 1 nomination
Sefton Central CLP
Abdi Duale, 150 nominations
Aberavon CLP
Basingstoke CLP
Bassetlaw CLP
Battersea CLP
Bedford CLP
Bermondsey and Old Southwark CLP
Bethnal Green and Bow CLP
Birmingham, Hodge Hill CLP
Birmingham, Ladywood CLP
Birmingham, Northfield CLP
Birmingham, Perry Barr CLP
Birmingham, Selly Oak CLP
Birmingham, Yardley CLP
Blackpool North and Cleveleys CLP
Bognor Regis and Littlehampton CLP
Bracknell CLP
Braintree CLP
Brentford and Isleworth CLP
Bridgwater and West Somerset CLP
Bristol South CLP
Bristol West CLP
Bromley and Chislehurst CLP
Bury North CLP
Cambridge CLP
Cardiff Central CLP
Castle Point CLP
Chatham and Aylesford CLP
Chesham and Amersham CLP
Chingford and Woodford Green CLP
Chipping Barnet CLP
City of Chester CLP
Coventry South CLP
Croydon Central CLP
Cunninghame North CLP
Cynon Valley CLP
Dartford CLP
Derby North CLP
Dudley South CLP
Dulwich and West Norwood CLP
Ealing Central and Acton CLP
Ealing North CLP
East Surrey CLP
Eddisbury CLP
Ellesmere Port and Neston CLP
Elmet and Rothwell CLP
Eltham CLP
Enfield Southgate CLP
Erith and Thamesmead CLP
Finchley and Golders Green CLP
Glasgow Maryhill and Springburn CLP
Glasgow Southside CLP
Grantham and Stamford CLP
Great Grimsby CLP
Greenock and Inverclyde CLP
Guildford CLP
Hackney South and Shoreditch CLP
Hammersmith CLP
Hampstead and Kilburn CLP
Harrow West CLP
Hartlepool CLP
Hendon CLP
Hereford and South Herefordshire CLP
Hexham CLP
Heywood and Middleton CLP
Holborn and St Pancras CLP
Huntingdon CLP
Hyndburn CLP
Ilford North CLP
Ilford South CLP
Islington South and Finsbury CLP
Jarrow CLP
Kingswood CLP
Leeds West CLP
Leicester East CLP
Lewisham Deptford CLP
Lewisham East CLP
Lewisham West and Penge CLP
Lichfield CLP
Liverpool West Derby CLP
Manchester Central CLP
Manchester Withington CLP
Mansfield CLP
Meriden CLP
Mid Sussex CLP
Middlesbrough South and East Cleveland CLP
Mitcham and Morden CLP
Newcastle Upon Tyne North CLP
North East Hertfordshire CLP
North East Somerset CLP
North Somerset CLP
North Warwickshire CLP
Norwich North CLP
Norwich South CLP
Ogmore CLP
Old Bexley and Sidcup CLP
Oldham East and Saddleworth CLP
Orpington CLP
Oxford East CLP
Penistone and Stocksbridge CLP
Plymouth Sutton and Devonport CLP
Poplar and Limehouse CLP
Portsmouth North CLP
Putney CLP
Rayleigh and Wickford CLP
Redcar CLP
Ribble Valley CLP
Richmond Park CLP
Romsey and Southampton North CLP
Rossendale and Darwen CLP
Rugby CLP
Runnymede and Weybridge CLP
Scunthorpe CLP
Sefton Central CLP
Selby and Ainsty CLP
Sheffield Brightside and Hillsborough CLP
Sheffield Central CLP
Sheffield Hallam CLP
Skipton and Ripon CLP
Slough CLP
Solihull CLP
South West Hertfordshire CLP
Southampton, Itchen CLP
Southampton, Test CLP
St Helens North CLP
Stoke-On-Trent North CLP
Stone CLP
Stratford-On-Avon CLP
Stretford and Urmston CLP
Telford CLP
Tewkesbury CLP
Tooting CLP
Torfaen CLP
Truro and Falmouth CLP
Tunbridge Wells CLP
Twickenham CLP
Tynemouth CLP
Vale of Clwyd CLP
Vauxhall CLP
Walsall North CLP
Walthamstow CLP
Warley CLP
Warrington South CLP
Watford CLP
Westminster North CLP
Weston-Super-Mare CLP
Wigan CLP
Wimbledon CLP
Witham CLP
Wyre Forest CLP
Wythenshawe and Sale East CLP
Maryam Eslamdoust, 21 nominations
Beverley and Holderness CLP
Camberwell and Peckham CLP
Carshalton and Wallington CLP
City of Durham CLP
Hackney North and Stoke Newington CLP
Harrow West CLP
Isle of Wight CLP
Islington North CLP
Kensington CLP
Lancaster and Fleetwood CLP
Leeds East CLP
Liverpool Walton CLP
Manchester Gorton CLP
Mid Bedfordshire CLP
Oxford West and Abingdon CLP
Penrith and the Border CLP
Sheffield Heeley CLP
Sutton and Cheam CLP
Tottenham CLP
Wirral West CLP
Worthing West CLP
Clinton Ford, 1 nomination
Birkenhead CLP
Katherine Foy, 32 nominations
Birmingham, Selly Oak CLP
Blackpool North and Cleveleys CLP
Bridgwater and West Somerset CLP
Bristol West CLP
Glasgow Kelvin CLP
Gravesham CLP
Keighley CLP
Leeds North West CLP
Leicester South CLP
Lichfield CLP
Liverpool Walton CLP
Manchester Gorton CLP
Meriden CLP
Mid Bedfordshire CLP
Normanton, Pontefract and Castleford CLP
Oldham East and Saddleworth CLP
Oxford East CLP
Putney CLP
Rayleigh and Wickford CLP
Runnymede and Weybridge CLP
Solihull CLP
South West Wiltshire CLP
Spelthorne CLP
Stratford-On-Avon CLP
Sutton and Cheam CLP
Sutton Coldfield CLP
Twickenham CLP
Tynemouth CLP
Wansbeck CLP
Weaver Vale CLP
Westminster North CLP
Wyre Forest CLP
Rick Gaehl, 2 nominations
Central Devon CLP
Newton Abbot CLP
Gerard Gallagher, 6 nominations
Burton CLP
Lincoln CLP
Northern Ireland
Nottingham East CLP
Nottingham South CLP
Sleaford and North Hykeham CLP
Kaied Ghiyatha, 1 nomination
Bermondsey and Old Southwark CLP
Peter John Goodair, 1 nomination
Great Grimsby CLP
Elsie Greenwood, 1 nomination
North East Hertfordshire CLP
Amanat Gul, 3 nominations
Birmingham, Hall Green CLP
Birmingham, Perry Barr CLP
Harrogate and Knaresborough CLP
Deborah Hobson, 20 nominations
Brecon and Radnorshire CLP
Camberwell and Peckham CLP
Carshalton and Wallington CLP
Isle of Wight CLP
Islington North CLP
Kensington CLP
Leeds East CLP
Leeds West CLP
Liverpool Walton CLP
Manchester Gorton CLP
Mid Bedfordshire CLP
New Forest West CLP
Nottingham East CLP
Oxford West and Abingdon CLP
Penrith and the Border CLP
Sheffield Heeley CLP
South West Wiltshire CLP
Tottenham CLP
Truro and Falmouth CLP
Worthing West CLP
Jermain Jackman, 6 nominations
Dulwich and West Norwood CLP
Hartlepool CLP
Holborn and St Pancras CLP
Keighley CLP
Kensington CLP
Sefton Central CLP
Carwyn Jones, 2 nominations
Gravesham CLP
Old Bexley and Sidcup CLP
Gurinder Singh Josan, 171 nominations
Aberavon CLP
Airdrie and Shotts CLP
Aldershot CLP
Altrincham and Sale West CLP
Basildon and Billericay CLP
Basingstoke CLP
Bassetlaw CLP
Battersea CLP
Bedford CLP
Bermondsey and Old Southwark CLP
Bethnal Green and Bow CLP
Beverley and Holderness CLP
Birmingham, Hodge Hill CLP
Birmingham, Ladywood CLP
Birmingham, Northfield CLP
Birmingham, Perry Barr CLP
Birmingham, Selly Oak CLP
Birmingham, Yardley CLP
Bishop Auckland CLP
Blackpool North and Cleveleys CLP
Bognor Regis and Littlehampton CLP
Bosworth CLP
Bracknell CLP
Braintree CLP
Brent North CLP
Brentford and Isleworth CLP
Bridgwater and West Somerset CLP
Bristol South CLP
Bristol West CLP
Bury North CLP
Cambridge CLP
Cardiff Central CLP
Castle Point CLP
Chatham and Aylesford CLP
Chesham and Amersham CLP
Chingford and Woodford Green CLP
Chipping Barnet CLP
City of Chester CLP
Coventry South CLP
Croydon Central CLP
Cunninghame North CLP
Cynon Valley CLP
Dartford CLP
Derby North CLP
Derby South CLP
Dudley South CLP
Dulwich and West Norwood CLP
Ealing North CLP
Eddisbury CLP
Ellesmere Port and Neston CLP
Elmet and Rothwell CLP
Eltham CLP
Enfield Southgate CLP
Epsom and Ewell CLP
Erewash CLP
Exeter CLP
Finchley and Golders Green CLP
Glasgow Southside CLP
Grantham and Stamford CLP
Gravesham CLP
Great Grimsby CLP
Greenock and Inverclyde CLP
Hackney South and Shoreditch CLP
Hammersmith CLP
Hampstead and Kilburn CLP
Harrow West CLP
Hartlepool CLP
Harwich and North Essex CLP
Hendon CLP
Hereford and South Herefordshire CLP
Heywood and Middleton CLP
Hitchin and Harpenden CLP
Holborn and St Pancras CLP
Hornsey and Wood Green CLP
Huntingdon CLP
Hyndburn CLP
Ilford North CLP
Ilford South CLP
Ipswich CLP
Islington South and Finsbury CLP
Kingswood CLP
Leeds North East CLP
Leeds West CLP
Leicester East CLP
Lewisham Deptford CLP
Lewisham East CLP
Lewisham West and Penge CLP
Lichfield CLP
Liverpool West Derby CLP
Manchester Central CLP
Manchester Withington CLP
Mansfield CLP
Meriden CLP
Mid Sussex CLP
Middlesbrough South and East Cleveland CLP
Mitcham and Morden CLP
Newcastle Upon Tyne North CLP
Normanton, Pontefract and Castleford CLP
North East Cambridgeshire CLP
North East Hertfordshire CLP
North East Somerset CLP
North Somerset CLP
North Warwickshire CLP
Norwich North CLP
Norwich South CLP
Ogmore CLP
Old Bexley and Sidcup CLP
Oldham East and Saddleworth CLP
Orpington CLP
Oxford East CLP
Penistone and Stocksbridge CLP
Plymouth Sutton and Devonport CLP
Poplar and Limehouse CLP
Portsmouth North CLP
Portsmouth South CLP
Putney CLP
Rayleigh and Wickford CLP
Redcar CLP
Redditch CLP
Ribble Valley CLP
Richmond Park CLP
Rochester and Strood CLP
Rochford and Southend East CLP
Romsey and Southampton North CLP
Rossendale and Darwen CLP
Rugby CLP
Runnymede and Weybridge CLP
Scunthorpe CLP
Sefton Central CLP
Selby and Ainsty CLP
Sheffield Brightside and Hillsborough CLP
Sheffield Central CLP
Sheffield Hallam CLP
Shipley CLP
Slough CLP
Solihull CLP
South West Bedfordshire CLP
South West Hertfordshire CLP
Southampton, Itchen CLP
Southampton, Test CLP
St Albans CLP
St Helens North CLP
Stoke-On-Trent North CLP
Stone CLP
Stratford-On-Avon CLP
Surrey Heath CLP
Swansea West CLP
Telford CLP
Tewkesbury CLP
Tooting CLP
Torfaen CLP
Truro and Falmouth CLP
Tunbridge Wells CLP
Twickenham CLP
Tynemouth CLP
Vale of Clwyd CLP
Vauxhall CLP
Wallasey CLP
Walsall North CLP
Walthamstow CLP
Warley CLP
Warrington South CLP
Warwick and Leamington CLP
Watford CLP
Weston-Super-Mare CLP
Wigan CLP
Wimbledon CLP
Wirral South CLP
Witham CLP
Wyre Forest CLP
Wythenshawe and Sale East CLP
Neghat Nawaz Khan, 1 nomination
Birmingham, Hodge Hill CLP
Saheed Khan, 2 nominations
Birmingham, Hall Green CLP
Bromsgrove CLP
David Littlefair, 8 nominations
Bedford CLP
Buckingham CLP
Guildford CLP
Kingswood CLP
Lichfield CLP
North Warwickshire CLP
Spelthorne CLP
Stone CLP
Ian MacIntyre, 1 nomination
Dwyfor Meirionnydd CLP
Kashif Malik, 1 nomination
Manchester Gorton CLP
Vince Maple, 1 nomination
Sefton Central CLP
Ankunda Matsiko, 1 nomination
Nottingham East CLP
Sharon Mintoff, 1 nomination
Dartford CLP
Rory Palmer, 1 nomination
Bromley and Chislehurst CLP
Neeraj Patil, 12 nominations
Beverley and Holderness CLP
Bishop Auckland CLP
Caerphilly CLP
Dartford CLP
Holborn and St Pancras CLP
Meriden CLP
New Forest West CLP
Oxford West and Abingdon CLP
Rugby CLP
Runnymede and Weybridge CLP
Stone CLP
Surrey Heath CLP
Wendy Peddar, 1 nomination
Putney CLP
Mish Rahman, 155 nominations
Aberconwy CLP
Altrincham and Sale West CLP
Arundel and South Downs CLP
Basildon and Billericay CLP
Bedford CLP
Bermondsey and Old Southwark CLP
Bethnal Green and Bow CLP
Beverley and Holderness CLP
Birkenhead CLP
Birmingham, Hall Green CLP
Birmingham, Hodge Hill CLP
Bishop Auckland CLP
Blackley and Broughton CLP
Blyth Valley CLP
Bolton South East CLP
Bolton West CLP
Bosworth CLP
Bradford West CLP
Brecon and Radnorshire CLP
Brent Central CLP
Brent North CLP
Brentford and Isleworth CLP
Bristol South CLP
Bromsgrove CLP
Broxtowe CLP
Burton CLP
Bury St Edmunds CLP
Caerphilly CLP
Calder Valley CLP
Camberwell and Peckham CLP
Cardiff West CLP
Carshalton and Wallington CLP
Castle Point CLP
Ceredigion CLP
Christchurch CLP
Cities of London and Westminster CLP
City of Durham CLP
Clwyd South CLP
Colchester CLP
Coventry South CLP
Croydon Central CLP
Cunninghame North CLP
Dover CLP
Dundee City East CLP
Dundee City West CLP
Dwyfor Meirionnydd CLP
Easington CLP
East Hampshire CLP
East Worthing and Shoreham CLP
East Yorkshire CLP
Eddisbury CLP
Edinburgh Central CLP
Edinburgh Western CLP
Ellesmere Port and Neston CLP
Elmet and Rothwell CLP
Epsom and Ewell CLP
Erith and Thamesmead CLP
Glasgow Kelvin CLP
Glasgow Maryhill and Springburn CLP
Great Grimsby CLP
Hackney North and Stoke Newington CLP
Hackney South and Shoreditch CLP
Hazel Grove CLP
Hemsworth CLP
Hexham CLP
Hitchin and Harpenden CLP
Hornsey and Wood Green CLP
Horsham CLP
Ilford South CLP
Isle of Wight CLP
Islington North CLP
Islington South and Finsbury CLP
Kensington CLP
Kingston Upon Hull North CLP
Lancaster and Fleetwood CLP
Leeds Central CLP
Leeds East CLP
Leeds North East CLP
Leeds North West CLP
Leicester West CLP
Lewisham Deptford CLP
Leyton and Wanstead CLP
Lichfield CLP
Liverpool Walton CLP
Manchester Gorton CLP
Mid Bedfordshire CLP
Mid Sussex CLP
Monmouth CLP
Montgomeryshire CLP
Morley and Outwood CLP
New Forest West CLP
North East Cambridgeshire CLP
North Somerset CLP
North West Durham CLP
Norwich South CLP
Nottingham East CLP
Oldham East and Saddleworth CLP
Orpington CLP
Oxford East CLP
Oxford West and Abingdon CLP
Pendle CLP
Penistone and Stocksbridge CLP
Penrith and the Border CLP
Poole CLP
Poplar and Limehouse CLP
Portsmouth North CLP
Portsmouth South CLP
Ribble Valley CLP
Rochester and Strood CLP
Rochford and Southend East CLP
Rotherham CLP
Rushcliffe CLP
Sedgefield CLP
Sheffield Central CLP
Sheffield Hallam CLP
Sheffield Heeley CLP
Shipley CLP
Shrewsbury and Atcham CLP
Skipton and Ripon CLP
Sleaford and North Hykeham CLP
Slough CLP
South Dorset CLP
South East Cornwall CLP
South Norfolk CLP
South Staffordshire CLP
South Thanet CLP
South West Bedfordshire CLP
South West Wiltshire CLP
Southend West CLP
Southport CLP
Stoke-On-Trent North CLP
Stretford and Urmston CLP
Stroud CLP
Surrey Heath CLP
Sutton and Cheam CLP
Sutton Coldfield CLP
Swansea East CLP
Swansea West CLP
Thirsk and Malton CLP
Tottenham CLP
Uxbridge and South Ruislip CLP
Vauxhall CLP
Wallasey CLP
Wansbeck CLP
Warley CLP
Warwick and Leamington CLP
Weaver Vale CLP
Wells CLP
Welwyn Hatfield CLP
Wirral South CLP
Wirral West CLP
Witney CLP
Worcester CLP
Worthing West CLP
Wyre Forest CLP
Kalwinder Sandhu, 1 nomination
Bromsgrove CLP
Jamie Scott, 1 nomination
Bromsgrove CLP
Karen Self, 13 nominations 
Bridgwater and West Somerset CLP
Bristol East CLP
Bristol North West CLP
Bristol South CLP
Dudley South CLP
Kingswood CLP
Meriden CLP
North East Somerset CLP
Rayleigh and Wickford CLP
Rugby CLP
Scunthorpe CLP
Solihull CLP
Stratford-On-Avon CLP
Carol Sewell, 2 nominations
Old Bexley and Sidcup CLP
North East Hertfordshire CLP
Paula Sherriff, 3 nominations

Birmingham, Northfield CLP
Dulwich and West Norwood CLP
Portsmouth South CLP
Sam Theodoridi, 17 nominations 
Arundel and South Downs CLP
Bognor Regis and Littlehampton CLP
Bracknell CLP
Bristol East CLP
Chichester CLP
Crawley CLP
East Worthing and Shoreham CLP
Guildford CLP
Hitchin and Harpenden CLP
Horsham CLP
Lewes CLP
North East Somerset CLP
Norwich South CLP
Runnymede and Weybridge CLP
Spelthorne CLP
Weston-Super-Mare CLP
Worthing West CLP
Jane Thomas, 136 nominations
Aberavon CLP
Basildon and Billericay CLP
Bassetlaw CLP
Battersea CLP
Bermondsey and Old Southwark CLP
Birmingham, Ladywood CLP
Birmingham, Northfield CLP
Birmingham, Perry Barr CLP
Birmingham, Selly Oak CLP
Birmingham, Yardley CLP
Blackpool North and Cleveleys CLP
Bognor Regis and Littlehampton CLP
Bosworth CLP
Bracknell CLP
Braintree CLP
Brecon and Radnorshire CLP
Brentford and Isleworth CLP
Bristol South CLP
Bristol West CLP
Bury North CLP
Cambridge CLP
Cardiff Central CLP
Chesham and Amersham CLP
Chingford and Woodford Green CLP
Chipping Barnet CLP
City of Chester CLP
Croydon Central CLP
Cunninghame North CLP
Cynon Valley CLP
Dartford CLP
Derby North CLP
Dudley South CLP
Dulwich and West Norwood CLP
Eddisbury CLP
Elmet and Rothwell CLP
Enfield Southgate CLP
Exeter CLP
Finchley and Golders Green CLP
Glasgow Southside CLP
Grantham and Stamford CLP
Great Grimsby CLP
Greenock and Inverclyde CLP
Hammersmith CLP
Hampstead and Kilburn CLP
Harrow West CLP
Hartlepool CLP
Hendon CLP
Hereford and South Herefordshire CLP
Heywood and Middleton CLP
Hitchin and Harpenden CLP
Holborn and St Pancras CLP
Huntingdon CLP
Hyndburn CLP
Ilford North CLP
Ilford South CLP
Keighley CLP
Kingswood CLP
Leeds North West CLP
Leeds West CLP
Leicester East CLP
Lewisham East CLP
Lewisham West and Penge CLP
Lichfield CLP
Liverpool West Derby CLP
Manchester Central CLP
Manchester Withington CLP
Mansfield CLP
Meriden CLP
Mid Sussex CLP
Middlesbrough South and East Cleveland CLP
Mitcham and Morden CLP
Monmouth CLP
Morley and Outwood CLP
New Forest West CLP
Newcastle Upon Tyne North CLP
North East Hertfordshire CLP
North East Somerset CLP
North Somerset CLP
Norwich North CLP
Norwich South CLP
Ogmore CLP
Old Bexley and Sidcup CLP
Orpington CLP
Oxford East CLP
Penistone and Stocksbridge CLP
Poplar and Limehouse CLP
Putney CLP
Rayleigh and Wickford CLP
Redcar CLP
Ribble Valley CLP
Richmond Park CLP
Romsey and Southampton North CLP
Rossendale and Darwen CLP
Rugby CLP
Runnymede and Weybridge CLP
Scunthorpe CLP
Sefton Central CLP
Selby and Ainsty CLP
Sheffield Brightside and Hillsborough CLP
Sheffield Central CLP
Sheffield Hallam CLP
Sheffield Heeley CLP
Shipley CLP
Slough CLP
Solihull CLP
South West Hertfordshire CLP
Southampton, Itchen CLP
Southampton, Test CLP
Spelthorne CLP
St Helens North CLP
Stone CLP
Stratford-On-Avon CLP
Surrey Heath CLP
Swansea West CLP
Telford CLP
Tewkesbury CLP
Tooting CLP
Torfaen CLP
Truro and Falmouth CLP
Tunbridge Wells CLP
Twickenham CLP
Tynemouth CLP
Vale of Clwyd CLP
Vauxhall CLP
Walsall North CLP
Walthamstow CLP
Warley CLP
Warrington South CLP
Warwick and Leamington CLP
Watford CLP
Weston-Super-Mare CLP
Wigan CLP
Wimbledon CLP
Witham CLP
Wyre Forest CLP
Wythenshawe and Sale East CLP
Naomi Wimborne-Idrissi, 117 nominations
Aberconwy CLP
Arundel and South Downs CLP
Basildon and Billericay CLP
Bedford CLP
Bethnal Green and Bow CLP
Birkenhead CLP
Birmingham, Hall Green CLP
Bishop Auckland CLP
Blyth Valley CLP
Bolton West CLP
Brecon and Radnorshire CLP
Brent Central CLP
Brent North CLP
Bromsgrove CLP
Bury North CLP
Bury St Edmunds CLP
Caerphilly CLP
Calder Valley CLP
Camberwell and Peckham CLP
Cardiff West CLP
Ceredigion CLP
Chesham and Amersham CLP
Chingford and Woodford Green CLP
Chipping Barnet CLP
Christchurch CLP
Cities of London and Westminster CLP
City of Durham CLP
Clwyd South CLP
Colchester CLP
Crewe and Nantwich CLP
Croydon Central CLP
Dover CLP
Dundee City East CLP
Dundee City West CLP
Dwyfor Meirionnydd CLP
Easington CLP
East Hampshire CLP
East Yorkshire CLP
Edinburgh Central CLP
Ellesmere Port and Neston CLP
Erith and Thamesmead CLP
Glasgow Kelvin CLP
Glasgow Maryhill and Springburn CLP
Greenwich and Woolwich CLP
Guildford CLP
Hackney North and Stoke Newington CLP
Hackney South and Shoreditch CLP
Hazel Grove CLP
Hemsworth CLP
Hexham CLP
Hornsey and Wood Green CLP
Horsham CLP
Isle of Wight CLP
Islington North CLP
Islington South and Finsbury CLP
Kensington CLP
Lancaster and Fleetwood CLP
Leeds Central CLP
Leeds North East CLP
Leeds North West CLP
Leeds West CLP
Leyton and Wanstead CLP
Liverpool Walton CLP
Manchester Gorton CLP
Manchester Withington CLP
Mid Bedfordshire CLP
Mid Sussex CLP
Middlesbrough South and East Cleveland CLP
Monmouth CLP
Montgomeryshire CLP
Morley and Outwood CLP
North East Cambridgeshire CLP
North West Durham CLP
Norwich South CLP
Nottingham East CLP
Ogmore CLP
Orpington CLP
Oxford West and Abingdon CLP
Pendle CLP
Penistone and Stocksbridge CLP
Penrith and the Border CLP
Poole CLP
Portsmouth North CLP
Portsmouth South CLP
Richmond Park CLP
Rochester and Strood CLP
Rochford and Southend East CLP
Rotherham CLP
Rushcliffe CLP
Sedgefield CLP
Sheffield Central CLP
Sheffield Heeley CLP
Skipton and Ripon CLP
Sleaford and North Hykeham CLP
South Dorset CLP
South East Cornwall CLP
South Staffordshire CLP
South West Wiltshire CLP
Southport CLP
Stratford-On-Avon CLP
Stretford and Urmston CLP
Stroud CLP
Sutton and Cheam CLP
Sutton Coldfield CLP
Swansea West CLP
Thirsk and Malton CLP
Torridge and West Devon CLP
Tottenham CLP
Uxbridge and South Ruislip CLP
Wallasey CLP
Warwick and Leamington CLP
Wells CLP
Wimbledon CLP
Wirral South CLP
Wirral West CLP
Witney CLP
Worthing West CLP
More from LabourList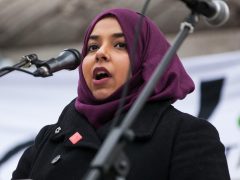 News
Poplar and Limehouse Constituency Labour Party (CLP) has voted for a full selection process amid allegations of a…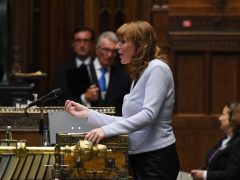 News
Angela Rayner has said Boris Johnson was either "negligent or complicit" over the sexual misconduct allegations made against…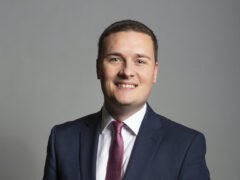 Comment
This weekend, I marched through the streets of Tredegar to celebrate the memory of Nye Bevan. It was…