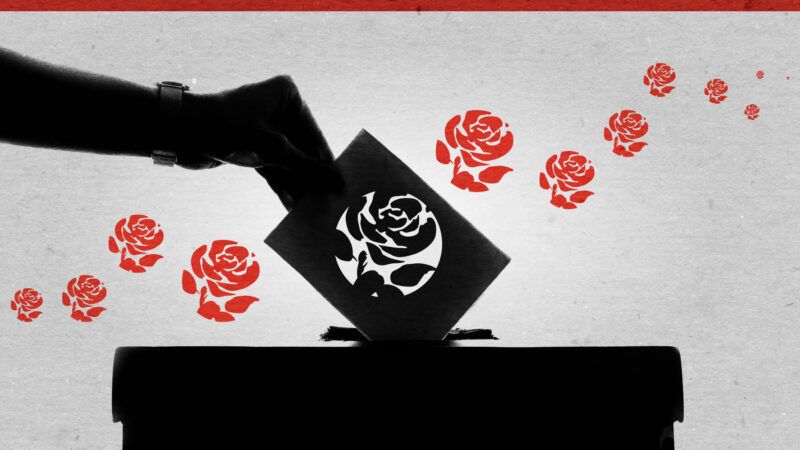 Positions are up for grabs on the Labour Party's national executive committee (NEC). Constituency Labour Parties (CLPs) have started to nominate their preferred candidates, and the set of internal elections is due to end in August this year.
The NEC brings together stakeholders from different sections of the party including local parties, trade unions, the shadow cabinet, backbench MPs, local government, Scotland and Wales, socialist societies and the leadership. It is the governing body of the party, setting the overall strategic direction and making important decisions.
This election will see members pick nine CLP and two local government reps on the party's governing body, alongside one treasurer and one representative each for youth, BAME, disability and Welsh Labour. Members have put themselves forward for the various positions and the party has published their statements online.
All candidates need to be nominated to secure a place on the ballot. For the youth rep position, this requires the backing of five Young Labour branches or five CLPs (where a Young Labour branch does not exist) or one affiliated organisation.
The nomination period started on January 21st and closed at 12 noon on June 17th. Ballots will begin to be dispatched to members on July 25th, before voting closes on August 19th. The youth rep will be elected by all members under the age of 27 before 23.59 on June 17th.
Below is the list of nominations for NEC youth rep candidates.
Last updated at 6:30pm on June 17th.
Zakir Hussain Fayazi, 1 nomination
Guildford CLP
Elsie Greenwood, 42 nominations

Aberavon CLP
Bethnal Green and Bow CLP
Birmingham, Perry Barr CLP
Bristol West CLP
Cardiff West CLP
Eastwood CLP
Eddisbury CLP
Edinburgh Southern CLP
Elmet and Rothwell CLP
Glasgow Anniesland CLP
Glasgow Cathcart CLP
Glasgow Kelvin CLP
Glasgow Maryhill and Springburn CLP
Gower CLP
Greenock and Inverclyde CLP
Harrow West CLP
Hartlepool CLP
Hyndburn CLP
Ilford North CLP
Lichfield CLP
Lincoln CLP
Manchester Central CLP
Moray CLP
North East Hertfordshire CLP
Nottingham South CLP
Ogmore CLP
Old Bexley and Sidcup CLP
Oldham East and Saddleworth CLP
Penistone and Stocksbridge CLP
Plymouth Sutton and Devonport CLP
Sefton Central CLP
Selby and Ainsty CLP
Stratford-On-Avon CLP
Swansea East CLP
Swansea West CLP
Tunbridge Wells CLP
Vale of Clwyd CLP
Vauxhall CLP
Walsall North CLP
Warley CLP
Watford CLP
Wigan CLP
Samuel Hackney, 1 nomination
Birmingham, Hodge Hill CLP
Lauren Howells, 3 nominations
Hartlepool CLP
Houghton and Sunderland South CLP
Redcar CLP
Tom Laing, 4 nominations
Birkenhead CLP
Sheffield Brightside and Hillsborough CLP
Wirral South CLP
Wirral West CLP
Jess McGuire, 1 nomination
Mansfield CLP
Lara Eleanor McNeill, 78 nominations
Aberconwy CLP
Barrow and Furness CLP
Basildon and Billericay CLP
Batley and Spen CLP
Bermondsey and Old Southwark CLP
Beverley and Holderness CLP
Blackley and Broughton CLP
Bolton West CLP
Bradford West CLP
Brecon and Radnorshire CLP
Brent Central CLP
Bristol East CLP
Bristol South CLP
Bromley and Chislehurst CLP
Bromsgrove CLP
Broxtowe CLP
Bury South CLP
Bury St Edmunds CLP
Caerphilly CLP
Carlisle CLP
Ceredigion CLP
Cities of London and Westminster CLP
Clwyd South CLP
Colchester CLP
Coventry South CLP
Crewe and Nantwich CLP
Dulwich and West Norwood CLP
Dundee City East CLP
Dundee City West CLP
Dwyfor Meirionnydd CLP
East Worthing and Shoreham CLP
Edinburgh Central CLP
Ellesmere Port and Neston CLP
Erith and Thamesmead CLP
Hackney North and Stoke Newington CLP
Hazel Grove CLP
Hitchin and Harpenden CLP
Islington North CLP
Islington South and Finsbury CLP
Kensington CLP
Lancaster and Fleetwood CLP
Leeds Central CLP
Leeds East CLP
Leeds West CLP
Lewisham Deptford CLP
Leyton and Wanstead CLP
Liverpool Riverside CLP
Liverpool Walton CLP
Manchester Gorton CLP
Mid Bedfordshire CLP
Montgomeryshire CLP
Newcastle Upon Tyne Central CLP
Normanton, Pontefract and Castleford CLP
Nottingham East CLP
Oxford East CLP
Oxford West and Abingdon CLP
Poplar and Limehouse CLP
Portsmouth South CLP
Reading West CLP
Rochester and Strood CLP
Rochford and Southend East CLP
Rushcliffe CLP
Scunthorpe CLP
Sheffield Heeley CLP
South Dorset CLP
South East Cornwall CLP
South Norfolk CLP
South West Wiltshire CLP
Southend West CLP
Spelthorne CLP
Sutton and Cheam CLP
Tottenham CLP
Uxbridge and South Ruislip CLP
Wansbeck CLP
Warwick and Leamington CLP
Weaver Vale CLP
Worthing West CLP
Wyre Forest CLP
Sean Rielly, 1 nomination
Monmouth CLP
Jimmy Sergi, 4 nominations
Ealing Central and Acton CLP
Liverpool West Derby CLP
Macclesfield CLP
St Helens North CLP
Brenainn Stafford Sheppard, 6 nominations
Basingstoke CLP
Great Grimsby CLP
Pendle CLP
Rayleigh and Wickford CLP
Rugby CLP
Truro and Falmouth CLP
Thomas Wilkinson, 1 nomination
Richmond Park CLP
More from LabourList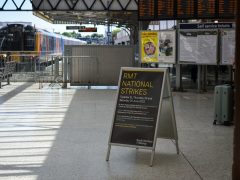 News
Labour metro mayors have argued that the cost-of-living crisis is "forcing" people into industrial disputes and that striking…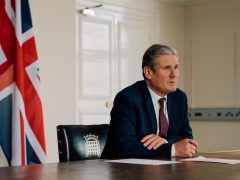 Comment
Below is the full text of the speech delivered by Labour leader Keir Starmer to the Centre for…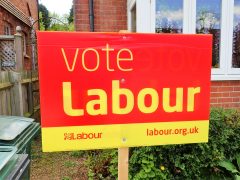 News
The process to select the next Labour parliamentary candidate for Exeter is underway. The constituency has been represented…