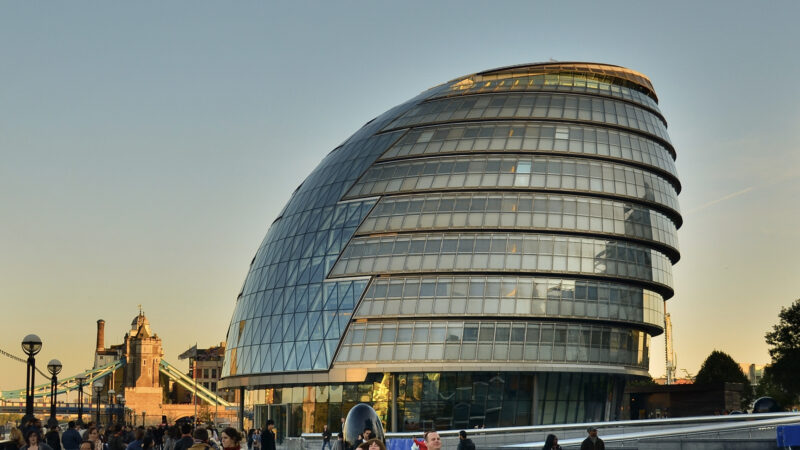 Through the work and commitment of Labour London Assembly members, issues important to Londoners are brought to the fore through strong and effective scrutiny. As the City Hall Labour spokesperson for the economy, I speak on economic activity in the city, covering business, tourism, hospitality and sport and culture.
Over the past two years, the cost-of-living crisis has dominated my questions to the mayor and has been a focus of various motions put forward by the wider Labour group. It has been a key area of discussion with the experts invited to appear at the economy committee who have contributed towards our inquiries into issues such as food insecurity and London's night time economy. Taking on the role of economy committee chair from May, I will push for investigations into topics including the cost of childcare, expansion of free school meals and skills improvement plans.
A few weeks ago, I launched my first report as an Assembly member, Growing Hungry, in a small church in Peckham in the heart of my constituency. This report into childhood hunger in London is written in consultation with key organisations such as the Trussell Trust, Gingerbread, Child Poverty Action Group, Pecan, Coram and 4in10. Its conclusions and recommendations are part of a wider campaign that I will build on this year. The most shocking finding is that a quarter of a million children go to bed hungry every night in London. I spent two years working with Save the Children amongst street children in Dhaka, Bangladesh where despite much good work, many children are hungry. Returning to London, I was shocked to find children facing similar hardship in the capital city of one of the richest countries in the world.
This year, I intend to launch two further reports, the first looking at gender, ethnicity and disability pay gaps and the second on in-work poverty. As a trade union activist, I am pleased to involve unions and strategic organisations in these key pieces of upcoming work.
I also have a keen interest in policing and sit on the police and crime committee. To say that the last year has been a busy one for the Metropolitan Police and those of us who scrutinise it is an understatement of the highest degree. The public has been left reeling following scandal after scandal, and sadly, trust and confidence in the police is at an all-time low, particularly amongst specific communities in London.
I have raised questions about child strip searches following the horrendous cases of Child Q and Olivia and have scrutinised the Met's progress in ensuring that the safeguarding of children is paramount during any interaction with police officers. I will continue to push for further improvements in the treatment of children, particularly those from Black communities. As a woman and mother of daughters, the Met's commitment to reducing violence against women and girls is an area in which I will continually hold them to account.
The Labour group's priorities on policing are to ensure that commitments made to rebuild trust and confidence are upheld and the Met and mayor are held accountable. The cultural issues highlighted within the London Fire Brigade also shocked Londoners, and we are pushing ahead with the culture review and recommended actions.
On housing, Labour continues to call for an end to no-fault evictions, as well as advocating for more affordable housing and campaigning for rent controls. We are also supporting residents caught up in the ongoing fire safety scandal.
Given the lack of government funding for Transport for London (TfL), we are focused on ensuring public transport is affordable and accessible to all those who need it, with particular emphasis on engaging outer Londoners in the expansion of bus services. We are also working to ensure that the voices of Londoners who need to drive are heard during ULEZ implementation. We continue work on making London as sustainable a city as possible, focusing on energy, water, waste and nature, while continuing to decarbonise transport and buildings.
I always feel privileged to have this job and a huge perk is getting to meet with community groups and organisations in my constituency that are working to make life better for others. Since my election in 2021, I have visited food banks, youth groups, refugee support groups, soup kitchens, tenants' and residents' associations, a clothing bank and most recently, a girls' and women's football club. I salute the dedication and goodwill of the people running these often small and underfunded organisations that have such a positive impact on people's lives. I plan to visit many more over the next year and shout from the rooftops about the great work they do.
More from LabourList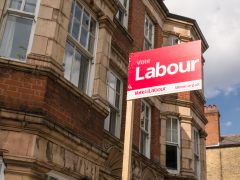 Comment
Swindon Labour was delighted and excited to welcome Keir Starmer, Angela Rayner, Rachel Reeves and a host of…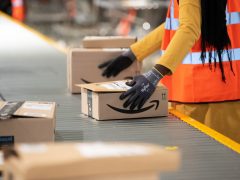 News
GMB has warned of a "summer of strike chaos" at Amazon after the union announced six further days…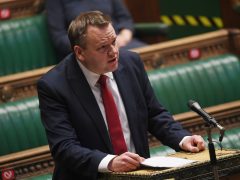 News
Nick Thomas-Symonds has argued that the "devil is in the detail" of the UK's agreement to join the…