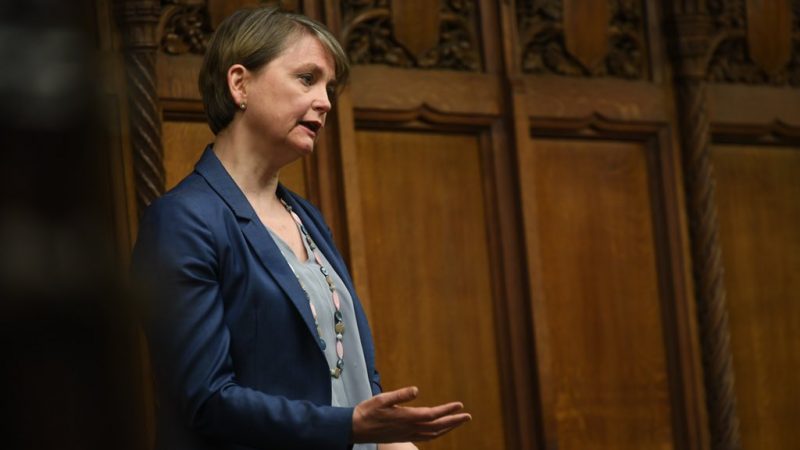 Yvette Cooper has declared that the government's announcement of plans to house asylum seekers in military sites as an alternative to hotels is an "admission of failure" and accused ministers of "flailing around in a panic, chasing headlines".
In a statement to MPs this afternoon, Robert Jenrick confirmed that some asylum seeks will be housed at military sites, announcing a first tranche of sites in Essex, Lincolnshire and East Sussex.
The immigration minister said the alternative accommodation will be "scaled up" in the coming months and provide accommodation to "several thousand" asylum seekers. He acknowledged that the move would not end the use of hotels "overnight" but claimed that it will help "relieve pressure" on communities.
Jenrick said accommodation for asylum seekers "should meet their essential living needs and nothing more", adding: "We cannot risk becoming a magnet for the millions of people who are displaced and seeking better economic prospects."
The Shadow Home Secretary declared that the announcement was an "admission of failure", telling MPs: "They are flailing around in a panic, chasing headlines.
"Barges, oil rigs, Rwanda flights, even wave machines, instead of doing the hard graft. They have lost control of our border security, lost control of the asylum system, lost control of their budget and lost control of themselves."
There have been reports this week that the government is planning to house asylum seekers on disused cruise ships and giant barges. Jenrick said today ministers are "continuing to explore the possibility" of using vessels as accommodation.
Cooper said: "People want to see strong border security and properly managed asylum and refugee systems so that the UK does it bit to help those fleeing persecution and conflict."
"But we have got neither of those at the moment. There's no point in blaming everyone else, because they are in charge. The asylum system is broken because they broke it," the Labour frontbencher added.
Rishi Sunak announced in January that passing new laws to stop small boats crossing the Channel would be one of five priorities for his government.
The government's illegal migration bill – which has been described as "desperately cruel" by human rights organisation Liberty – is currently at committee stage in the Commons. A series of amendments to the bill put forward by opposition parties were rejected by MPs in votes on Monday and Tuesday.
The legislation would see anyone arriving in the UK on a small boat have their asylum claim deemed "inadmissible", with arrivals detained and then "promptly removed", either to their home country or a third country. It passed its second reading in the Commons by 312 votes to 250 earlier this month.
Speaking during the second reading, Suella Braverman said "stopping the boats" is her "top priority" and claimed that the British people "back this government's bill". The Home Secretary argued: "By ensuring… that people do not remain here, we are removing their incentive to make the journey in the first place."
Responding to the Home Secretary's statement, Cooper said Labour would not vote for a "traffickers' charter" that "lets criminal gangs off the hook", "fails to tackle dangerous boat crossings", "locks up children" and "leaves some of the most vulnerable people undermined".
She told MPs: "We need urgent action to stop the dangerous boat crossings that are putting lives at risk and undermining our border security. But this bill is a con that makes the chaos worse. It won't do the things the Prime Minister and the Home Secretary have promised."
Braverman denied that the bill would see children detained, telling MPs: "The Home Secretary's duty to remove will not be applied to detain and remove unaccompanied asylum-seeking children.
"Consistent with current policy, only in limited circumstances, such as for the purposes of family reunion, we will remove unaccompanied asylum-seeking children from the UK."
More from LabourList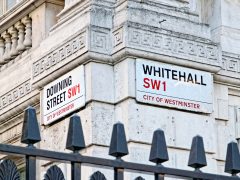 Comment
New governments need to make a splash, to make changes, to make their mark. The first 100 days…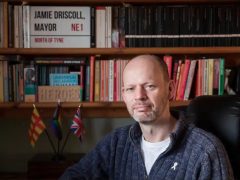 News
The Labour mayor for the North of Tyne region Jamie Driscoll has been blocked by the party from…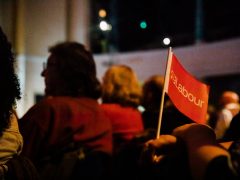 News
Labour Party membership has fallen by almost 170,000 since 2018 and by approximately 19,000 since last summer, despite…